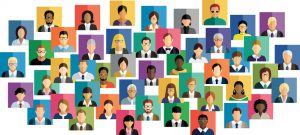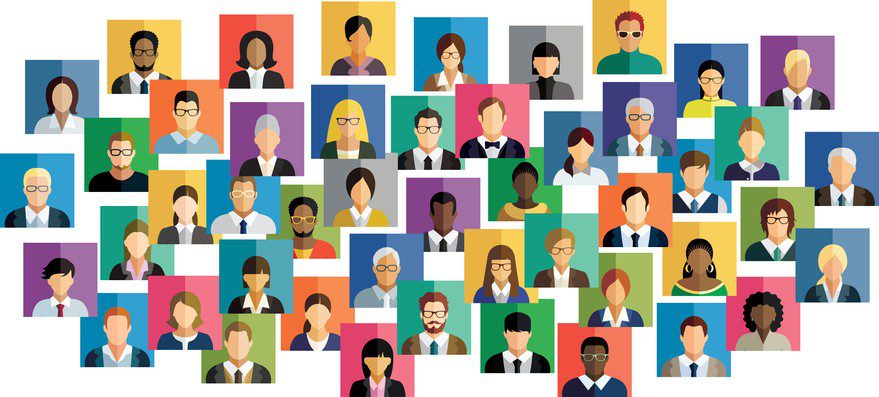 We often emphasise the importance of effective due diligence before entering any outsourcing contract – in our work with clients and their strategic partners, and in our articles about optimising those relationships. As we all know, appropriate pre-contractual due diligence helps us to determine what governance framework to put in place to minimise relationship and performance risks while maximising value. However, what is often ignored is the fundamental role that a well-resourced Intelligent Client Function (ICF) team can play in the process.
Equally important to the initial due diligence work that you carry out, are the series of steps you would be advised to take to ensure you are able to maintain your due diligence – and that the information used as the basis of your strategic relationship remains up to date and pertinent. A significant contributor to the success of such a task is giving your ICF team the priority, resources, financing and accountability to take on the challenge.
There are many ways in which your ICF team can drive maximum value in your strategic service delivery relationships. Our experience in helping clients and getting hundreds of these relationships back on track from challenging beginnings, provides us with insight and evidence of key areas to help you shape 'what good looks like' to avoid issues in the first instance. Six of the key steps are here:
1: Prioritise clarity of purpose and communication
We cannot emphasise strongly enough just how important clarity of business outcomes and objectives are to an outsourcing relationship. It's the strong (we would say 'entire') foundation that your strategic partnership is based upon. From the outset your ICF team should be working with the senior management team to ensure that all business outcomes and objectives are clearly quantified, instructions are well researched and key milestones clarified.
It is also crucial that all communications between vendor and client are as transparent and crystal clear as possible. This is partially achieved through evidenced expectations, clear and appropriate language and reliable technologies for keeping lines of communication open. Unless you are committed to building a partnership based on absolutely clear, mutually agreed terms and expectations between departments, contractors and subcontractors on a project, you will be doing those who rely on the success of your relationship a huge disservice.
2: Dig deep to truly assess the financial health of those you aim to work with
Being assured that your provider can withstand most reasonable hurdles that the economy throws at it does more than give you peace of mind. It affords you an outlook geared towards opportunity capitalisation instead of worst case scenario-based contingency planning.
It is important to not only do an initial deep dive financial health check into your prospective partner, but keep that process of financial diligence ongoing by doing a check at least every six months. The financial stability of prospective (and existing) strategic partners will help to minimise the risk of future upsets having a knock-on effect on the services or solutions that they supply to you or in your name.
Such an analysis will inevitably utilise third-party services. But it is also important that you get up close and personal with your would-be partners as well, using your internal teams, most important among them your ICF team, to assess their longer-term financial prospects and any key survival reliance they have on your own contract with them.
This diligence will include published accounts auditing to determine how well they have fared over the past few years and where they are headed, as well as conferring with former customers and employees of theirs to gather independent viewpoints. Therefore, it is essential that your ICF team has the talent and time to conduct such an assessment, to understand the implications of the data gathered, and to report on this to decision-makers.
3: Review and reshape the outsourcing contract at least every six months
Healthy strategic relationships are not static, nor should the contracts underpinning them be. Often considered finite documents to be negotiated at length at the outset of a project then filed away in a dusty basement unless legal issues ensue, contracts should be recognised as the relationship tools they should have been designed to be, although often aren't.
Written contracts should be designed to drive behaviours between both parties to achieve business outcomes in an innovative, profitable and ongoing 'maximum value to the client' manner, rather than just one party beating up the other when an obligation hasn't been fulfilled. Don't get me wrong, accountability is a key area of mutual relationships and obligations must be fulfilled – but it shouldn't be the focus of the entire written contract. A 'defensive' contract will drive 'defensive' behaviour between all parties to the contract.
A contract that is able to adapt to the needs of the client's business/organisation, has the ability to respond to disruptive external forces, and see that relationship objectives are met even when realignment is necessary, is paramount.
Therefore, it is always advisable to build a biannual review and reshaping process into every written contractual agreement, which will enable you to regularly assess whether the partnership is fulfilling its purpose and to identify opportunities to adapt or enhance business/organisational value and performance.
Such a review process is essential for spotting and addressing issues, redirecting resources and expectations during the term so little tweaks are actioned to avoid a bigger issue further down the line. Your ICF team is fundamental to this driving maximum value process.
4: Future-proof your technology and data from potential digital threats
Cyber threats are very real, and the sophistication with which those who wish to extract, destroy or corrupt your data and technologies is ever increasing. From Trojans, viruses and hacking to stealthy spyware, securing data has traditionally been a case of reactive protection – scanning for malicious activity that sneaks past your firewall and quarantining it.
Nowadays, reactive protection is not enough, as hackers use increasingly effective methods of compromising systems so that discovery of the attack means you've caught it too late. Such methods include a man-in-the-middle (MitM) attack, where an attacker eavesdrops on or alters an ostensibly secure communication between you and your service provider, or a distributed denial-of-service (DDoS) attack, which can shut down your entire network by flooding it with more connections than it can handle.
These threats, along with the fact that it only takes one partner to be compromised for both sides to be potentially harmed, necessitates a robust security system capable of dealing with present threats while evolving to fight new ones. And, just as critically, this comprehensive approach to cyber security should be shared with your strategic partner and needs to form part of any agreement between you.
Before a project has begun, you should be confident that your outsourcing partner is capable of protecting the data you share with them, and has an effective cyber defence strategy in place, so your ICF team is able to ensure that your confidential data continues to be protected.
5: Know who you are working with, and who they are working with
Current and predictable future quality of service is important; therefore, to understand how your relationship may morph and change over time it's important to understand those you are working with.
Your ICF team is tasked with getting to understand the motivations, actions and future challenges faced by your strategic partners, but their role does not and should not stop there, as it's important to appreciate all the factors that could affect service quality, and that includes subcontractors as well.
This means knowing how subcontractors are chosen, what mechanisms are in place to ensure their continued productivity levels, and so on. While it is not (or should not be) your role to force your strategic partner to use your choice of subcontractors, your ICF team needs to be comfortable with the method and due diligence process your partner undertakes to select their subcontractors. It's important to understand that your strategic partner's process for flexibility and reshaping with you directly, also extends out to their subcontractors.
One major and impactful change could be an organisational acquisition, or sale. If you start to notice that key people are being diverted away from your relationship, if communication becomes less frequent or strained, and if innovation opportunities are being missed then this could be an indication that your vendor/contractor is distracted.
Poorly handled acquisitions, sales, or other internal turmoil, have the potential to derail an outsourcing partnership, and clients should take the possibility of these hazards into consideration, and strive to remain vigilant to their potential so that adequate responses can be actioned. If your ICF team keep their ear to the ground through their strong relationships with your strategic partner, you should have a good 'heads-up' on any issues heading your way.
6: Pay attention to reputation and determine your relationship's reputational risk
Research suggests that as much as 75% of a company's value is based on reputation, and yet when surveyed, 84% of executives admitted that ultimate responsibility for managing reputational risk lies with the CEO rather than a dedicated marketing or communications team or individual. While the rationale is understandable – how an organisation wishes to be perceived by the public ought to come down to senior management's vision – recent high-profile cases of 'reputational risk victims' show that public perception is more important now than ever, and managing it should be the responsibility of a professional in that field.
Knowing a potential supplier's reputation is paramount to avoiding needless public headaches down the line, while at the same time highlighting areas where extra vendor scrutiny may be required. Conversely, it also highlights their strengths and positive attributes, such as a reputation for high ethical standards, all of which can reflect positively on your organisation in the same way that a poor reputation can reflect negatively.
As part of their remit, your ICF team will usually have on their radar to be continually assessing your partner's reputational risk – and this takes it a step further, by allowing them to determine how vulnerable your provider is to anything that can damage their and your reputation.
We might not be able to predict the future, but understanding your vendor's reputation and reputational risks ensures that both of you are prepared for even the most destabilising threats.
In conclusion
There is no excuse for your ICF team to not be aware of the above issues; the six aforementioned steps are a useful starting point, but as good as they are, if your team is unable to execute them because of a lack of resources and/or time, then you run the risk of continued poor performance and additional costs.
Even the most thorough pre-contract due diligence cannot serve you as well as a well-maintained relationship, one in which your ICF team constantly monitor your risks and opportunities, adapting your relationship to minimise the former and maximise the latter to drive better value and performance.