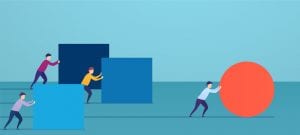 The coronavirus pandemic has created issues and opportunities. It has brought to the fore the systems and processes already in existence for dealing with just such an event.
Over the last few weeks we have written a number of articles on the problems many suppliers and clients alike are facing right now, but this article aims to present one of the solutions – how to use the public sector procurement regulations to safely fast-track your strategic procurements.
This will be a high-level look at the practicalities of each method and what the regulations say you can or cannot do. So, as always, should you wish to discuss any of the information we share through this medium at greater depth, you are welcome to get in touch.
The first thing that should be remembered is that while fast-tracking strategic procurements may be particularly relevant right now, there are many circumstances outside of the world of viral pandemics that could necessitate such action, so do consider the guidance offered here as practical consideration for all circumstances where expedience is required.
Why Might You Wish to Fast-track Your Strategic Procurement…
Sometimes, the need for rapidity is simply a resources issue. For instance, having key members of your workforce furloughed. And sometimes it's due to the need to get something done rapidly, because you do not have six to twelve months to complete a full procurement process. Think about the government's new £4m track and trace app (still to be rolled out) that's being developed by Zuhlke Engineering, or the seven temporary Nightingale hospitals, the development of which was managed by KPMG. These are projects that were needed in a hurry, literally a life or death situation, while we're in the depth of a crisis.
4 Methods to Fast-track Your Strategic Procurement
Speed and safety tend to be considered as sitting at opposite ends of a scale. When a process is speeded up it will often leave you open to increased risks, and that is just as true with strategic procurements, where project values are often higher, the ramifications are often greater should things go wrong and the risk of legal challenges from unsuccessful suppliers is an ever-present issue.
Through our experience of working on over 500 strategic relationships over the years, we know the risks well. And, with the average risk of project failure reported to be somewhere between 56% and 87%, the stakes are high, indicating clearly that with increased speed measures must be put in place to reduce risk.
Therefore, while the following four ways to speed up your procurement are available to you, it is vital to always ensure that you are doing your bit to minimise any accompanying risk through the maintenance of detailed documentation for every decision and action so that evidence is available to you should legal action ensue.
The following four ways to speed up procurement are listed in order from fastest downwards:
#1.

Extend or modify an existing contract during its term
The fastest way to get to the other end of procurement is not to go through the procurement process at all. The option of simply extending (or modifying) your existing contract is worth considering if you are actually happy with your existing supplier (and they are happy to continue working with you).
Regulation 72(1)(c) outlines three conditions, all of which must be fulfilled in order to modify your contract:
(i) the need for modification has been brought about by circumstances which a diligent contracting authority could not have foreseen;
(ii) the modification does not alter the overall nature of the contract; and
(iii) any increase in price does not exceed 50% of the value of the original contract or framework agreement.
There are other grounds available under Regulation 72 for extending contracts, including:
Regulation 72(1)(a) – If the proposed variation has been specifically provided for in the contract.
Regulation 72(1)(b) – where a change of contractor cannot be made for economic or technical reasons.
Regulation 72(1)(e) – where the modifications are not substantial.
Remember to thoroughly document your reasoning and award the contract notice within 30 days to minimise the risk of challenge.
Just because you are extending your contract, it does not mean you have to live with those elements of your relationship that you are not happy with. Use this opportunity to do two fundamental things:
undertake a thorough review of supplier performance to identify where good things are happening and where improvements can be made; and
produce an appropriately researched document to define the parameters of your new project, including outcomes and objectives, then ask your suppliers for their input through a very focused due diligence exercise, much like in a traditional procurement process, to get them involved in the project from an early stage. It would also be appropriate to go out to the market to gather additional perspectives to benchmark against your supplier's responses. If your supplier cannot provide appropriate value for money during the contract extension, by implementing appropriate accelerated (but safe) procurement, exit and transition processes, you can put an alternative strategic supplier in place that is more likely to deliver the value for money you're seeking.
#2.

Direct award a contract due to extreme urgency or absence of competition
Limiting your choices to a single supplier and awarding them a contract without a full procurement process has certain inherent issues attached to it – a lack of competition means your supplier is in a stronger bargaining position than normal (which is likely to lead to higher costs), there is no price incentive, and you run a greater risk of the supplier you choose not being the best one for the job.
The regulation of relevance here is Regulation 32 which can be used if any one of the following applies:
32(a) – If you receive no tenders or no suitable tenders when you use normal tender procedures.
32(b) – If there is just one supplier in the marketplace. This may be for technical reasons or for IP rights.
32(c) – If there is extreme urgency, but only if the reason for this extreme urgency is both unforeseeable and cannot be traced back to client reasons or timing.
#3.

Use an existing framework agreement
By its very nature, the framework agreement route is a faster way of engaging a strategic partner. The supplier is often pre-qualified, the contract is largely pre-formed and there may even be a pricing structure in place. However, there are issues with a primarily one-size-fits-all approach to strategic supplier relationships for complex services – one size usually does not fit all. Every project is unique, every relationship is unique, the outcomes you are looking to achieve are unique. So, while a framework agreement can save you time, it's vitally important to personalise that framework to your specific needs.
Do your homework, read through the framework documentation to familiarise yourself with it, as each framework will have quite different rules and you need to ensure that they suit your requirements.
Do not make the mistake of assuming that opting for a framework means that it's all done for you. For your strategic supplier partner to understand the nuances of your needs, you must have an operational due diligence process the supplier can follow and a contractual roadmap to achieve the outcomes you aspire to.
#4.

Call for competition using standard procedures with accelerated timescales
The time you provide for a supplier to submit their considerations can often be undervalued. And while there are mechanisms in place for allowing you to reduce the deadline for their response, be careful not to squeeze them too far. The absolute minimum time you should be giving your suppliers is two weeks, though three to four weeks is a healthier minimum time frame to use. The reason is simple: restrict suppliers too far and fewer will wish to respond, limiting your pool of supplier talent, and less well-thought-out responses will be returned.
Reduced submission timeframes for the four main procurement procedures can be handled as follows:
Open Procedure (Regulation 27(5)). This allows for the time limit to be reduced to no less than 15 days. It should be remembered that open procedure is for projects of minimal complexity and, therefore, it is not one we see very often in the relationships we support and guide.
Restricted Procedure (Regulation 28(10)). The two stages of this procedure (SSQ and ITT) can be reduced from 30 days each to 15 days and 10 days respectively. But do be wary of reducing it down that far.
Competitive Procedure with Negotiation (Regulation 29(10)). Once again there are two main stages in this procedure, both of 30 days and they too can be reduced to 15 days and 10 days respectively. Of course, you can also negotiate with your suppliers after receiving the ITT but the thing to remember here is clarity, up front, on what exactly is negotiable.
Competitive Dialogue. While there are no prescribed accelerated timescales (30 days for the SSQ stage), you are allowed to design the rest of the Competitive Dialogue procurement as you want. This flexibility can lead to delays if it is not planned and resourced effectively, but for complex and strategic procurements it is, in our view, the best procedure for you. We'll be showing you how you can design a Competitive Dialogue procurement to take only three weeks longer than a Restricted procedure in a future blog. In the meantime, if you would like more information, please click here for a free copy of our 'Using Competitive Dialogue' white paper.
Conclusion
There are times when expedience is required, but it's important to not give the impression of 'rushing' as this raises other questions. When the metaphorical dust settles, there will be questions to answer as to whether your speed has been earned at the expense of value for money, whether the right supplier was chosen, and whether any disputes from unsuccessful suppliers have merit.
Public sector procurement is highly systemised, so work within the system, utilise the regulations available to you and always be mindful of the need to document your justification for decisions and action.
Watch our on demand webinar for further information on how to fast-track strategic procurements in a crisis.