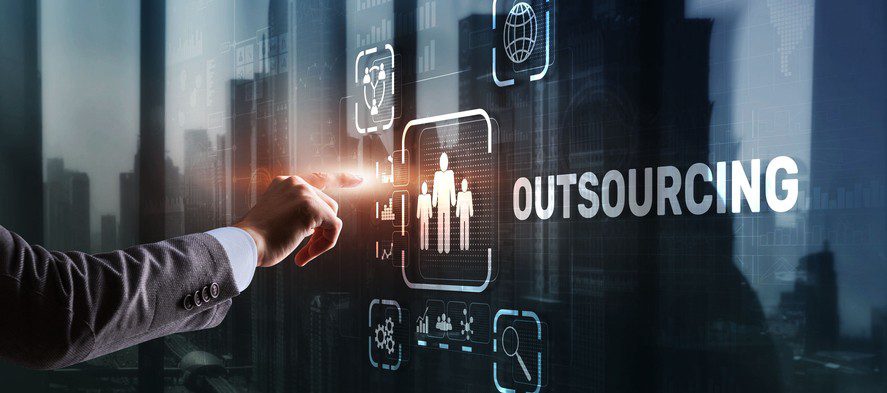 You can't really know where you are going until you know where you have been, as they say. So, by taking a look back at the origins of Business Process Outsourcing (BPO) and how the outsourcing market has evolved and adapted to the needs of the organisations involved and the environment they find themselves in, helps to provide better foundations for the future.
Outsourcing has been with us for some time, originating more mainstream in the early 1980s and expanding considerably throughout the next three decades to become a staple part of the public and private sector toolbox. However, the outsourced resourcing we knew back then was quite different from the outsourcing landscape we have today, as the environment has moved on considerably.
The way the outsourcing market has evolved from our own perspective, which has been very much at the metaphorical coalface of such things having consulted on over five hundred strategic supplier relationships throughout this period, is outlined below.
The outsourcing market – what looked positive at the time:
What's clear, after decades of experience in this sector, is that there have been times when outsourcing has looked like a golden age of opportunity and there have been times when it has represented what might have been considered the worse of commerce.
This first section represents the early optimism of outsourcing aspirations.
The early days of IT Outsourcing. It was c.30 years ago when our founder was part of a team that first assisted the Eastman Kodak Company (known simply as Kodak in the UK) to support the outsourcing of its IT systems to IBM – a move which surprised the whole industry at the time, but one which is practically commonplace today. Although outsourcing, particularly in the manufacturing sector, had been around for some time in more 'transactional/administrative' areas of business, this was pretty much the start of client organisations recognising its importance in core competency areas as well.
BPO begins to hit the mainstream. From c.2000 onwards, accelerating internet access for most developed countries, specifically those in the Asia-Pacific region, supported the growth of BPO suppliers. This enabled those suppliers to now provide a far more sophisticated back-office operations migration offering to client organisations. It helped both clients and BPO suppliers to expand globally and save a significant amount in costs. Since then BPO suppliers have continued to increase their service offerings to include everything from accounting to evolving IT solutions, and human resources to human capital development.
A new role as a strategic supplier. Within a few years, BPO suppliers were reaching a business maturity stage. They started to explore their role as 'strategic suppliers' to provide organisational transformation, which would increase their own service footprint and enable them to sell the perception of generating greater end-to-end value for their customers.
The outsourcing market – w
hat was happening in reality:
The real-world application of outsourcing was a little bumpier than expected, throwing up challenges which have been dealt with, and sometimes overcome, with varying degrees of success. But each pothole on the journey taken is a lesson learned for us now to make sure we do not repeat the mistakes of the past.
Outcomes were challenging to quantify. As the process of outsourcing was new to most organisations, many first-generation outsourcing clients found it challenging to clarify the 'what good looks like' element of the outcomes they expected from their suppliers. Many clients (and suppliers) found it challenging to quantify the value and return on investment the outsourcing of back-office services would provide. This resulted in many specifications of services being highly input led, so that basic transactional elements could be measured.
Nervous suppliers increased their prices. Due to this lack of clarity and the perception of increased risk, BPO suppliers increased pricing premiums on their services for those clients. This, of course, increased the need for those clients to improve their ability to clearly identify and specifically calculate the value they hoped to achieve as a result of such projects – the transition from current to future state which would justify the work in the first place.
85% of strategic supplier relationships failed within two years. Unsurprisingly, many disputes arose out of a misalignment of supplier and client requirements/expectations. Our own evidence from the supplier recovery side of our practice during that time, is that c.85% of material disputes with strategic BPO suppliers were caused by a misunderstanding, or misunderstandings, over each other's expectations. Even small deviations can grow over time into major relationship damaging disputes.
Contract drafting misaligned to business outcomes. Contracts were often poorly drafted with not enough focus placed on an alignment to the client's expected business outcomes. And, because most contract escalation mechanisms were not fit for purpose to help realign the relationship and get everyone back onto the same page, any issues were exacerbated. As a result, all too many contracts and KPI measurement processes actively worked against encouraging vital collaboration and driving better value.
Lack of accountability from suppliers. When disputes arose, the most common complaint from the client side was that the supplier was not delivering to the client's specification. In turn, the supplier usually argued that the client's requirements were not clear and/or their requirements have changed. Therefore, the supplier will often perceive it as legitimately valid to charge the client for changes to its service specification.
Lack of a 'Client Function Team'. There was often a general lack of understanding within client organisations that a certain degree of 'client domain expertise' should be retained within its business when outsourcing services to a strategic supplier. We found a general lack of understanding by client executive teams of the necessity, value and return on investment of having internal domain expertise to critical friend challenge the quality and value of the services being provided by their strategic supplier.
Our practitioners have been involved in this market almost since its inception. We have seen it evolve over time to the broad spectrum of services now offered by suppliers. We have also travelled the long hard miles with them and their clients to identify and resolve issues and barriers which have stood in the way of success in their relationships.
While outsourcing initially was predominately about saving labour costs, today it is also about innovating new ways of service delivery, along with time sharing strategic people across organisations. This helps to maximise the brain power on any one project and helps to support the new era of tech and automation in the outsourcing market.
The rise of the robots may not be that envisaged by James Cameron or Isaac Asimov (well, not yet anyway), but robotic process automation (RPA) – the development of rules and parameters for repetitive or predictable processes and the automation of them, is the latest growth area, offering organisations greater savings, speed and accuracy. And this is something we will be discussing in the next two articles in this series.