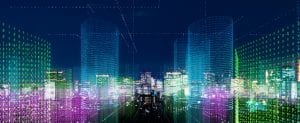 In January 2017, multi-billion-dollar Fortune 500 business AECOM announced its tie-up with IBM. A $2.7 billion IT outsourcing deal to develop a 'smart water' solution to drive more efficient water and waste management.
It was an ambitious initiative by two huge organisations, specialists in their respective fields, joining forces on a single endeavour. According to media reports over the last 12 months, there are contradictory statements coming from different individuals who claim to have some insights into the relationship. Some of those insights are reportedly suggesting that there is some misalignment in the relationship.
Later on in this article, we've outlined 10 steps to follow to terminate your relationship safely if you have tried everything you can to get your own strategic supplier relationship back on track, but it's just not possible to do so.
About AECOM
AECOM is a US-based organisation with a range of commercial interests including energy, environmental, transportation, facilities, water and government. In short, they classify themselves as 'the world's premier infrastructure firm' that plans, designs, engineers and builds infrastructure solutions across the globe.
AECOM has grown through many mergers and acquisitions over the years. Its origins can be traced back to an oil business called Swiss Drilling Company, which was founded in 1910 in Oklahoma. It launched a refining business called Ashland Oil & Refining Company in 1924. By 1966, the company had acquired a company involved in road building and over the next 20 years, the organisation has grown to include chemicals, petrochemicals and construction materials as well. It wasn't until the mid-80s, that the company became known as AECOM (Architecture, Engineering, Consulting, Operations and Maintenance). It has grown further by more acquisitions and mergers over the years.
The Agreement between IBM and AECOM
According to the various press releases, IBM set out to help AECOM to accelerate design processes by 99%, to enhance process delivery control and improve their ability to manage change.
They describe AECOM as an organisation that is being held back by many of its processes and methods; the solution being a new design process control system based on IBM Business Automation Workflow software.
The aim was to create an element of automation, standardisation and streamlining in the design process which could, in IBM's words 'take a two-week task and turn it into a two-second task'. This in turn would enable AECOM engineers to spend their time on far more consultative and fee earning endeavours such as assessing innovative or alternative solutions for customer issues.
Where Have Reported Challenges Arisen in the Relationship?
A year after the initial announcement of this huge initiative, Computing reported that things were not going well with the relationship. Unnamed sources in the media suggested that far from saving AECOM time, the IBM solution was just not working properly, taking weeks to clear new accounts, that support was poor, IT at AECOM was being outsourced to India and Argentina, and that CIO Tom Peck was suspected to be 'on his way out'.
A further year later, Computing wrote about the relationship going 'disastrously wrong' and both parties being 'on the cusp of acrimoniously parting company'. This article talked about 'broken processes, overloaded teams, and extremely low morale among staff'.
It suggested a culling of the company's thousand-strong IT department as many were required to move to IBM while others were let go. Later reports talked about how unhappy people were with the deal at AECOM and that this disquiet stretched all the way up to the CEO's office.
By March of this year, further reports in Computing were of dissatisfaction on both sides, stating that neither wished for the project to continue, but were 'struggling to find a mutually agreeable approach to an exit'. Sources once again claim that this was due to many factors that all point to 'poor management'.
However, in fairness, this is not the only story that Computing has run on the subject, because in the same month it ran a story from an 'insider' who said that everything's going well, and 'IBM is doing a great job', claiming that the other whistle-blowers were simply 'complainers' who find problems where there are none.
10 Steps to Safely Terminate Your Own Relationship Early
It is difficult to know exactly what is going on between IBM and AECOM, but we have had a number of enquiries recently from organisations that feel they've tried every avenue to improve and/or rescue their strategic supplier relationship, but to little or no avail.
This has made us think that if there are other organisations who are going through the same thought process, wanting to get out of the relationship early, then there are 10 steps to assure you undertake the exit in a safe manner.
Evaluate before you terminate
To exit a relationship without a considerable amount of thought and analysis would be inadvisable. The impact on cost and time alone is likely to be significant, and the complexity of getting another supplier up to speed may well be greater than the task of steering your existing suppler back to a path more likely to achieve the outcomes you are aiming for. Therefore, please evaluate before you terminate.
The business case for termination
It may seem 'obvious' that the relationship with your strategic partner has degraded to a point where the only option is termination. However, for a multitude of reasons, including qualifying your decision and justification for it should it be disputed, it is important to produce a fully analysed and researched business case for this move. All risks and benefits must be assessed fully.
In-house or a new strategic partner?
Should you decide that termination is the right way forward, it's important to consider whether the best way ahead is to bring the service/solution in-house or to seek out a new strategic partner for the project. Either way, there will be a multitude of learnings that can be applied to the process to ensure that the issues of the past are avoided. The new team responsible for delivering the outcomes you expect will need to have all of the knowledge required to hit the ground running.
Do you have the resources, the manpower and the skills in-house, and how will this impact on the rest of the organisation? Can another supplier do a better job than the previous one and what could be done to minimise the possibility of similar issues arising again?
Follow a well-considered exit plan
The business case you've created in Step #2 above will provide you with the right questions to ask, visibility of the pitfalls that have occurred and a long list of evidence of where your strategic partner has done well and where they have fallen short on their commitment to you and the project.
Use all of this information to develop a plan of action for the exit of your relationship. It should be clear as to what steps to undertake, how and by when. It should also consider different scenarios (contingency planning) in the event the strategic partner  doesn't want to play ball and becomes increasingly intractable.
This said, it's important that the planning phase also includes heavily resourced supplier and senior executive stakeholder management to keep the wheels moving when the inevitable situation occurs as everyone starts to 'dig in their heels'.
Document your evidence
You already know it's important that you continue to monitor performance levels throughout the term of your relationship. Documented evidence of a job well done can not only help you to identify what is possible for a supplier to achieve and how they achieved it, but also it allows you to identify when praise can be given to bolster commercial trust and develop stronger working relationships.
Likewise, if the relationship has no future and all key stakeholders have completely lost confidence in it, your documented evidence of where a supplier has fallen short of their expected responsibilities provides you with justification for holding them to account and steering a clear course for restitution.
Sanity check your evidence
There are significant risks involved in the early termination of a strategic supplier relationship (and in the continuation of a relationship that should be terminated), so it is vital that all evidence is validated. This is often time for an organisation to call on the assistance of a third-party specialist whose role it is to dispassionately analyse the evidence, investigate its validity and strength as well as offer guidance on what evidence is more or less likely to be able to be relied upon.
Routes to settlement: negotiation, mediation, expert determination, arbitration or litigation?
Should your business case support terminating your relationship, where and how you choose to do so will have a significant impact on the cost and streamlining of the process. It is, therefore, important to choose the right forum from those listed above. Some are more collaborative, others more direct, and some will be more expensive and time-consuming.
A mutually agreed termination is your smoothest route
There are many ways of approaching the termination of your strategic relationship, but the one which will cost you the least financially, in terms of time and reputation, and the one that will ensure the swiftest transition to a new supplier is one where you negotiate a mutually agreed termination.
Leverage for this can come from independently validated evidence of their breach of expert responsibilities and/or express contractual KPIs, but the approach you undertake must be handled very carefully because it's important to keep friction reduced if you want them to work with you to support the exit and transition process.
Implementing the exit and transition plan
Just as it is important to create a business case for the termination, it is also important to manage the entire process, including the legal support, as a project with all the time and resources allocated to it as is needed.
Objectives should be set and progress to their achievement monitored. While you are still within your relationship, its correct management is essential or you might find that all the hard work you have put into providing justification for the termination could be damaged either from a legal or reputational perspective.
Getting the right professional help
To terminate a contract correctly means to protect yourself from unexpected legal recourse or technical pushback. Misunderstanding about where the legal and technical processes support one another could be costly. Many organisations choose to instruct solicitors and technical experts who have worked together as an integrated team on previous exit and transition projects.
Having completed hundreds of commercial relationship splits, you will find that they will have a good grasp of the birds-eye view of your situation, able to rapidly put in place a plan of action, a schedule for your termination and key processes to ensure that yours goes as smoothly as is possible under the circumstances.
Conclusion
There appears to be no single view of what is going on with the IBM-AECOM relationship at present, with reports from Computing implying on the one hand that a legal battle may have begun, and on the other that everything is fine, so you will have to draw your own conclusions.
However, the risks of major outsourced relationships going sour are well documented; they happen regularly, and can occur with even the most well-known organisations. So, if you have some concerns that your strategic relationship might be going this way, review our ten steps above to protect your interests and determine the best route for your transition of circumstances.
Photo Credit: iStock