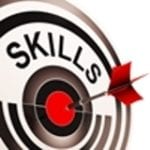 Bad news seems to come in waves and currently it is impossible to open a newspaper or switch on a news channel without being bombarded with information about the latest multimillion pound project that has gone awry. Behind the headlines there is one phrase that repeats again and again – 'skills gap' – the suggestion that things could have gone very differently if only these projects had had the right people in the right teams with the right knowledge – and the right management –throughout the life cycle of the contract.
One heavily publicised example where this is undeniably true is the FiReControl project, which, after being shelved at the end of 2010, massively over budget, and slammed by both the National Audit Office (NAO) report and Public Accounts Committee (PAC) in 2011 as a 'comprehensive failure', is now showing signs of renewed issues. Duncan Milligan, Head of Communications at the Brigades Union, said at the time that: "The government had little knowledge of how the fire service works, was advised by consultants with no knowledge of how it works and then awarded the contract to a company with no experience of how to supply and install fire control system." PAC recently spoke out again on this matter, saying that the FiReControl project's replacement programme has skills issues that have resulted in the new projects already falling behind and costing more than had been planned for. Margaret Hodge MP, Chair of the Committee of Public Accounts, said: "We are not confident that local teams have the right IT and procurement skills to get good deals from suppliers and to monitor contracts effectively."
This is not an isolated example, and the skills gap that is referred to here and across so many projects is a problem faced by countless organisations, both public and private, when they seek to outsource large contract services. All too often there seems to be a disconnect between the people, knowledge and expectations of those involved on both sides. The common message is that lack of forethought in how to structure contracts to drive the right behaviours to achieve the right outcomes is having a devastating effect on major projects and outsourcing relationships. The following six commercial skills and procurement training steps address these issues.
Our 6 Steps to Minimising Project Risk & Maximising Contract Performance
1: The importance of forming a clear, justifiable business case for all commercial work 
The reason for many a failed project is a lack of clear goals. The launch pad, the base camp, the foundation of any project that may cost millions or even billions of pounds, is to have a rock solid reason for entering into your contractual agreements and clarity about the outcomes and goals you are looking to achieve through them. Without this very simple consideration the success of your contract is placed in the hands of fate, rather than under your control where it should be.
All organisations should be well versed in the formation of clear and robust business cases that review not only the benefits, disadvantages and risks involved in a project or an outsourced agreement, but also accurately assess the cost of such a relationship throughout its entire life cycle. Only once all this has been established can you hope to have the knowledge you need to identify the best provider and construct a contractual agreement that will suit your purposes, protect your interests and maintain a strong relationship with your service provider.
2: Seeing the project through your service provider's eyes to assist with negotiations
Pre-contract due diligence is, of course, essential to knowing what you want to include within your agreements, but just as important is an understanding of what motivates your service provider, as this will aid your negotiations with them when seeking to construct the most 'fit for purpose' contractual agreement for your organisation.
Essentially you will need to be able to develop a relationship which encourages the right behaviours, incentivisation, innovation, flexibility and governance at all stages in the life cycle of the agreement, and to achieve this you need to understand what drives the other side. If this is left to chance it can lead to many issues. At the malicious end of the scale this could mean ambiguous contracts that leave the door open for service providers to charge limitless administration and change fees as well as charges for extras. At the 'wasted opportunity' end of the scale, service providers are not encouraged to innovate, or may wish to do so but no structure has been put in place to champion their seat at the client's table.
3: Forward planning- Forming your contract & content strategically for entry & exit
Your contract must be structured correctly and entirely reflective of what it is both parties are actually signing up for. This may sound obvious, but it is very common to see contracts that are nothing more than 'agreements to agree'. Agreements to agree are in neither party's interests as from a buyer's perspective it may never happen and from a provider's perspective, it can lead to a disgruntled customer if its expectations are not met.
The contract should also take into account all foreseeable eventualities so that implementation, transition, 'business as usual', change, transformation and exit are all smooth and well governed. It's best to carry out a thorough assessment of all objectives, strategic outcomes and risks so that the terms and conditions and schedules that you end up with are fit for purpose, and your provider can be relied upon to deliver.
The outcome of all this legal due diligence is to form a well-suited contract that enshrines a fair and amicable relationship with your service provider, that minimises the possibility of unforeseen costs, and that encourages productivity, innovation and clear governance.
5: Calculating the true risks & costs of the project or provider relationship
In point one we discussed the importance of a robust and realistic business case at the outset, but the true cost of a project or outsourced service agreement is often much more than just the immediate fees involved in the project. The contract costs are an important consideration, but so too are whether you have the right checks and mechanisms to manage things efficiently post-contract. This depends entirely on whether you have an effective client-side contract and relationship management function.
Once the contract is signed, client-side management is sometimes entirely forgotten due to the assumption that the service provider will take responsibility for their own management. In fact, some commercial relationships can work quite well like this, but it does require an immense amount of trust between all parties, which is still a concept somewhat in its infancy.
A common theme of the messier projects is where ineffective or poorly shaped client-side management is apparent. If steps one to four have not been followed, there's not much to work with to keep things on track and that requires some very special skills. However, sometimes even the best formed contract and relationship can hit snags if it's not managed effectively by the parties. Serially unhelpful behaviours can creep in which create the fault lines that thereafter lead to major issues and cost over-runs. Like the contract and the relationship, an effective client function needs forethought and design as one size does not fit all. For instance an input-based relationship requires a completely different approach to outcomes-based, and managing a strategic partnership or joint venture is wholly different to a traditional buyer/supplier relationship.
At other times the highly competent project manager is also assumed to have core competency in understanding law and contracts – that's very rarely the case, and agreements can be reached on the fly which completely alter the underpinning contractual position that is a common cause of failure, dispute and litigation. It's our view that it is in this area, more than anything else, that training in effective internal capability is paramount.
5. How to prove it's going to work without prematurely committing millions to a project
It has become so commonplace for organisations to put all of their trust and their budgets in the hands of service providers at the outset of a project, that few realise they really don't have to dive straight in and risk it all.
Service providers are the experts, the specialists in their field, and, therefore, it is only right that they should be asked to advise on your goals and objectives, to offer solutions and realistic targets, and to carry out due diligence on a project that they may ultimately be responsible for. After all, they have done this many times before, unlike most buyers of their services, so why not utilise this expertise.
This 'expert advice' obviously comes with a duty of care for them to flag up any issues at the outset and, as their plan of action is what will be guiding you, the responsibility for assessing whether their service or solution achieves your goals and objectives rightly and fairly shifts to the expert service provider.
The simple act of asking the specialist provider to act in a consultative capacity rather than a sales capacity entirely changes the dynamic of the relationship. Mutually beneficial steps can be agreed pre-contract that give both you and the service provider time to establish whether the solution is the right one, and the best course of action for the project. These pre-contract steps also establish whether they are confident enough to take on this responsibility – a small change with massive implications that could save organisations vast amounts of time and millions of pounds in misspent budget.
6. Maintaining an excellent delivery partnership throughout the project & relationship
The structure of the post-contract relationship is another one of those elements of the agreement that is all too often ignored, or at least not given the weight that it merits. When procurement, legal and commercial teams have completed their jobs – i.e. all of those who have built up their relationships with the service provider, negotiated with them, researched the contracts and so on – the project team takes over. Unless this team consists of highly trained and dedicated individuals who have gone through a comprehensive handover process where all expert and service provider relationship knowledge has been passed on, it will be almost like starting the relationship from scratch again.
Understanding what motivates each side, establishing honest and efficient working relationships, encouraging innovation, and management cohesiveness is essential to the long-term success of the project.
Effective Training is the Key to a More Successful Contractor Relationship
Throughout the project and relationship life cycle, therefore, client-side team members especially need to be given the tools and techniques to spot issues well in advance, and pre-empt situations that risk the project/programme/relationship from becoming one of these multimillion pound failures. Effective training is usually the surest way to build the right type of internal capability to ensure that all those involved understand not only their own roles but also their importance in the bigger picture. If you consider that the time is right to initiate a skills training conversation to minimise project risk and maximise contract performance, then please feel free to contact us.
Photo Credit: Shutterstock