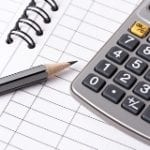 The perception of honesty and integrity in the outsourcing sector has been shaken in the wake of the negative media coverage of Serco and G4S and the announcement on 12 Dec. that both firms lost their tagging contracts. While many firms maintain their spotless reputations, it does highlight the need for better client-side management in relation to having a policy on open book accounting in public sector outsourcing contracts… So, do you have detailed knowledge of the expenses on the projects you're responsible for? Do you know how honest your outsourced service providers are? And, do you know whether they are hiding costs or even escalating them? Maybe it's time you did.
In October this year, Serco chief executive Chris Hyman resigned after an audit of the security firm concluded it had been overcharging the Government by tens of millions of pounds for electronic tagging of criminals. As we now know, some of those who were supposedly tagged had been released, some were no longer required to wear their tags as they were back in prison and some were even no longer in the land of the living, but they were still being charged for.
Unfortunately, this is far from an isolated incident – Serco rival G4S pulled out of a bid for new contracts for tagging criminals in England and Wales in August this year following claims that it too had been overcharging for the service.
To make things worse, this is the second time in recent years that G4S has been accused of mishandling their Government contracts. The private security company's involvement in the 2012 Olympic Games, where they were forced to admit that they were understaffed and ill-prepared to do the task they had been engaged for, was a great embarrassment, with the eyes of the world watching on.
This is, of course, not the first time we have reported on these incidents or on the need for value for money in outsourced service contracts, but these recent blunders have added an entirely new dimension to the debate and we felt they should be addressed here.
Open Book Accounting – a need for transparency
'Open book accounting' is the new buzzword being batted around by outsourced service providers wishing to prove their honesty and transparency.  This is not surprising due to the attention it has been getting at the special hearing of the Public Accounts Committee recently where committee chair Margaret Hodge called for greater transparency on all government supplier contracts.
But it's not enough to simply pay lip service to the values of transparency. If the public sector wants to benefit from these new practices, it's important to understand exactly what to expect from major outsourcing companies, the kind of standards you can demand and the warning signs you should look out for.
Understanding your entitlement to gather & analyse contractor cost data with Open Book Accounting
The terms of open book accounting should be laid out plainly at the beginning of any outsourcing contract. Clauses detailing exactly how transparent a company's finance department will be for the duration of the contract are now considered standard, so clarity and detail are essential elements here.
However, information alone is of little use if it cannot be analysed adequately. Experienced accountants should be used to scrutinise reports fed back from the contracted company in order to make sense of the figures. In turn, you should direct your accountants by clearly highlighting any specific areas of concern or costs that are particularly alarming.
Spotting the red flags & uncovering hidden or manipulated figures
The ability to forensically assess figures for your project starts with a good understanding of how these figures can be manipulated by your outsourcing companies, to suggest value for money or to justify inflated costs. Unfortunately, such practices can be subtle, difficult to uncover, and mostly legal. For example, Best Practice Group were instructed by a local council to analyse figures from a major communications outsourcing provider that claimed it was losing money on their contract. Our investigation revealed that it was actually making payments to sub-contractors that were effectively subsidiaries, which resulted in a markup of 55% and profits of 30% that were being hidden across the organisational budgets.
To uncover such practices, and hopefully deter contractors from considering them in the first place, it would be wise to use transparency clauses to require the contractor to provide a detailed breakdown of costs on a line by line basis, which will make it easier to spot recharged amounts or unreasonable budget allocations.
Benchmarking & challenging unreasonable costs
The question of whether you are receiving a value for money service should not be left as an unknown; benchmarking checks should be carried out throughout the life of the contract by comparing costs with standard market rates.
Public sector bodies need to engage independent, specialist benchmarking companies who are able to confirm whether the contract price is in line with that offered in the wider market. With contractors keen to promote transparency as a key selling point, there's never been a better time to implement independent benchmarking, with the costs of such an exercise likely to be covered in the end by savings on the bottom line.
Similarly, it is worth considering instructing experienced consultants to challenge unreasonable or suspicious costs if the necessary skills or experience are not available in-house. Again, the cost of external support will likely be more than covered by the subsequent savings.
Making the most of open book accounting
Open book accounting can absolutely become a reality in any public sector contract work, and increased demand for transparency when outsourcing is certainly a positive step – but it can only have true impact if the information made available can be analysed and acted upon effectively. It takes the right people to understand the data and a wealth of experience to spot the red flags.
At the Public Accounts Committee hearing in November, the Government's chief operating officer Stephen Kelly said: "Effectively government policy is pushing transparency," adding, "It's easy to say the words 'open book'. But interpretation around net margin, allocation of overheads… there's some science and you need some accountants and finance people from our side of the table – and we need to raise our capability significantly to manage open book relationships."
To find out how Best Practice Group can help you to achieve true transparency in your contracts, to subscribe to our blog for more on the development and debate surrounding open book accounting and the wider world of public sector outsourcing, or to tap into our specialist knowledge of outsourced service provider relationship management, do get in touch.
Photo credit: Shutterstock