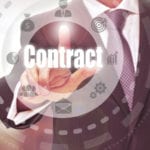 Having dealt with improving the performance of over 500 complex supplier relationships after the event of them already having been contracted, evidence continues to teach us that more than 50% of these high value contracts and critical service delivery relationships, fail to achieve their expected outcomes for either party.
There are a multitude of reasons as to why we see so many poorly performing partnerships – from mistakes made before a partner is even chosen, to a poor prioritisation of workflow leading to business outcomes being neglected.
However, one issue in particular that sticks out are written contracts that are not fit for purpose and do not enable 'good behaviours' between client and supplier. Whether it's a misguided willingness to make hefty compromises in the hope of quickly outsourcing a troublesome service, or a simple lack of expertise in knowing what is right for both organisations to collaboratively work together, a contract that is weighted in favour of one party or the other, will typically result in a fractured partnership and poor value all-round.
The top 10 clauses some strategic suppliers try to manipulate in outsourcing contracts to their advantage…
Unfortunately, we have also found that where service-user legal and procurement teams are either under-resourced, working at the edges of their expertise or occasionally, both, we've seen evidence of some of the less scrupulous strategic suppliers attempting to manipulate written contract terms to take advantage of a partnership in ways that are often unreasonable and/or onerous to the service users. We are very familiar with such tactics and we thought it would be helpful to provide you with an update of the top ten clauses we see that some strategic suppliers try to manipulate to their own advantage.
Early Relationship Termination
Most suppliers that deliver critical services and have had to bear the very extensive costs of a formal and very extensive bidding process, will argue that if you terminate a contract prematurely for convenience (as opposed to poor performance), they should be due compensation for costs incurred, such as the cost of transferring employees, inconvenience, bid costs, employment liabilities, and so on.
Whilst this is perfectly reasonable, it is vital that you agree these costs during the bid process. "Reasonable costs" leaves too much room for dispute. Instead, put the vendor to proof that its early termination costs are demonstrable (i.e. what their detailed bid costs were and the calculations behind the risk premium employed) and can be evidenced rather than "asserted". Then make sure that the costs are scheduled in the written contract terms.
Agree to Agree
When it comes to points of contention in contract negotiation, a strategic supplier will often suggest that the clause in question be "put to one side" so that it does not hold up the signing of the agreement, on the basis that the details will be ironed out a later date.
In reality, you should be able to spot the inherent danger under such circumstances. If the issue cannot easily be resolved in the first instance, there is no reason to suppose it will be easily resolved in the future. Furthermore, it will be really difficult (read: legally expensive-albeit usually possible) to hold the supplier accountable for issues relating to a clause that you never formally agreed. If you always avoid any "agree to agree" arrangements in the first instance, it will save you a whole world of pain in the on-going management of the relationship.
Service Credits as a Sole and Exclusive Remedy
Any strategic supplier contract should be constructed appropriately to reward good performance, and disincentivise poor performance.
Such disincentivisation is often represented by service credits. However, if the contract is worded in such a way that service credits are the sole and exclusive remedy in the case of consistent under-performance, and those service credits are capped at a low percentage of the contract value, its value as a means of disincentivisation is diminished drastically. Therefore, service credits should never be defined as the sole and exclusive remedy.
Excluding Your Costs When the Project Goes Wrong
As with the usual rights of set-off, it is reasonable for strategic suppliers to limit their liability on projects. The key is in ensuring that any limitation of liability is both reasonable and fair. A limit of the price paid is, for most major projects, not equitable.
Therefore, it is vital under such circumstances that you have a genuine pre-estimate of losses calculated in the event that the project doesn't deliver your expected outcomes in specific areas. Then you can be confident that the losses you incur are reasonable and that the provider understands what that limit of liability is. Then they can make their own risk assessment. Undertaking appropriate pre-contractual due diligence on the service user expectations through an agreed process will usually help the supplier to gain much deeper knowledge of your expectations, and in turn, understand how to reasonably limit its own liability by delivering to the client expectations.
Excluding the Supplier's Advice and Your Reliance on that Advice
Entire Agreement clauses attempt to exclude all of the emails, discussions, sideline documents and assurances relating to a proposed strategic supplier partnership. This effectively means that, unless you expressly make the documented provision when you contract with them, you have excluded the majority of the reasons why you chose to work with them in the first place.
The key to avoiding this is to ensure that all of the information you have relied upon is attached to the contract bundle when you execute it. This includes emails, brochures, web materials, meeting notes, your terms of reference for pre-contractual scoping, the vendor's scoping response, requirements, and so forth.
Finally, ensure that you have constructed the schedules correctly, and that the representations stated take precedence over the terms of the contract.
No Right of Set-off / Suspension of Service
A strategic supplier may look to ensure that you have no right of set-off (i.e. no right to withhold payment) should they underperform. In theory, this means that you must continue to pay the strategic supplier during poor service. If you then wish for recompense, you'll need to sue them after the event for appropriate damages.
By means of further protection, some strategic suppliers will try to include a provision that if you do not pay them (even in the event of a bona fide dispute), they are entitled to suspend or even withdraw services under the agreement.
It is understandable why a strategic supplier would seek to protect themselves against set-off, but by the same token, you want to protect yourself against a clear lack of performance. Although it's a bit of a blunt instrument and you should always try to deal with poor performance strategically, in the event performance remediation continues to fail, you should insist that in the case of a bona fide dispute, you can set-off monies owed to the provider in the event of that 'continued' poor performance. Additionally, you should ensure that no clause permitting suspension of services in the event of a bone-fide dispute, is included within the contract.
KPI Bonus Payouts
When negotiating Service Level Agreements (SLAs), many strategic suppliers will argue that if credits are potentially to be taken away, bonus credits should be awarded for "over-performance". They will typically seek KPIs based upon transactional objectives. This is often not a great idea. You can often achieve transactional objectives, but the overall service still fails to achieve the overall outcomes you want (and have agreed) the supplier to support.
Instead, focus on KPIs that are business/outcome led – this will ensure that you only award your partner when they have taken clear steps to meeting, and have achieved, your targets.
Additional Project Work Based Upon Standard Contract Terms
Most quotes (bid responses/work orders) you receive from strategic suppliers you have already engaged with will state that the price is based upon standard contract terms rather than the contract you have negotiated. Such terms typically exclude all of the advice and requirements you expect to achieve, which can prevent the supplier from being held accountable for the fitness for purpose of the new project.
The key is to make it clear to your strategic supplier that there are certain Heads of Terms that must be incorporated into all future projects/work orders. Additionally, advise them that any work orders based upon standard contract terms rather than the terms you have negotiated will not be accepted.
Agreed Cooperation
When something goes wrong within a service partnership, your supplier may be quick to blame your internal team for not adequately supporting them. If at any point you don't do as they ask, they may use it as an excuse for not being able to meet the goals of the project.
However, the real question is this – should you actually be doing what they are asking of you? The key to answering this question is to ensure that your roles and responsibilities are clearly delineated in the contract according to the advice you have received from your strategic supplier. That being the case, you can reasonably claim that the contract reflects a fair and equitable balance of roles and responsibilities.
Exit Management
Strategic suppliers will often claim that you should bear the cost of transferring the service from their hands to yours, or to another provider. They might present a number of arguments as to why this is reasonable, but in reality, the question of who should bear the cost of exit management comes down to two simple questions:
Do you want to take the service away because they are not delivering on set goals? They should pay.
Do you want to take the service away due to internal change (e.g. a shift in priorities)? You should pay.
The final point, is that all exit and transition costs for both scenarios above, should be (a) negotiated in advance before the initial contract starts and (b) should be refreshed every 6 months that the relationship is in operation. This will avoid any misalignment in the event the contract is either terminated early or concludes at its natural expiry.
Clearly the above questions can be difficult to answer, but no outsourcing contract should contain a blanket "buyer pays" clause.
Photo credit: iStock