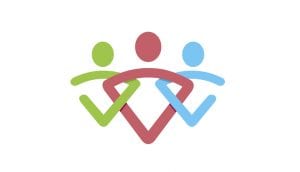 When it comes to managing the costs of services within the public sector, we all know there are many challenges to face. Juggling the goals of lowering costs so that scarce funds can be reinvested into a region, coupled with maintaining service levels, can sometimes feel impossible. These are the problems most public bodies continue to face on an ongoing basis.
An Exemplar of Successful In-sourced/Shared Service Delivery
However, over the last year, there has been another example of successful thinking and delivery outside of the box. Oxford City Council has been running its own experimental service delivery model. It's one that other councils have tried but have struggled to make appropriate efficiencies and/or practically generate income. Oxford's model provides an exemplar of this – creating a substantial income for the council to funnel back into the system for city improvements.
The initiative is based on in-sourcing its services and sharing those same services across other public sector organisations, rather than outsourcing. We have seen many examples of other shared service arrangements, but the expected benefits often fail to materialise. It's usually not because public-to-public shared services aren't a good concept – they are, but it's often issues of governance and sovereignty that stand in the way of effective service delivery, cost sharing and, therefore, realising the expected benefits.
Delivering Maximum Value from an In-sourced/Shared Service
Successful shared services, as in the case of Oxford City Council, help both the hosting council and the other public sector participants to control costs. For the hosting council, the power and efficiency in numbers also helps generate a surplus, which, in turn, benefits existing and any future public sector participants who join the host council in being able to keep service delivery costs at a minimum while continuing to invest in improvements. These are topics we believe operate for greater social value if they can be delivered successfully.
With Oxford City Council as an exemplar benchmark, other public bodies can – and should – check their views on shared services.
Demonstrating the Value of In-sourcing and Service Sharing
Oxford Direct Services (ODS) is the company delivering these shared solutions, and it is wholly owned by the council. It has widened its involvement to cover numerous city services such as waste, street cleaning, building works and engineering works.
However, they didn't stop there; the company also provides commercial waste management, vehicle maintenance and facilities management services to other organisations. In the future it also plans to take on engineering work on local highways.
According to the company's first annual report released in early February, it has generated a good surplus, all of which is to go into investing in council services.
According to Nigel Chapman, Oxford City Council's cabinet member for customer-focused services, this is one of the initiatives that has allowed the council to continue investing in the city. He said:
"The ODS has allowed us to retain and increase investment in communities at a time when many other local authorities are being forced to reduce their expenditure after outsourcing services."
While the company has only been running for a year, the early success it has achieved, and the benefits the local area can reap from this, are a great example of mobilising and delivering on a good strategy.
Observations from the In-sourced/Shared Services that Oxford City Council is Delivering
In-sourcing services, to then successfully deliver them on a shared service basis across multiple organisations, is no mean feat. Overcoming the technical delivery issues is one thing, but dealing with multiple, cross-organisational key stakeholders and the perceptions of the loss of control and sovereignty, and the scepticism this can create, should also not be underestimated.
That is why this successful example from Oxford City is a really useful case study to observe and learn from.
In-sourcing and outsourcing can both be routes to delivering shared services and both have their examples of successes and failures. It's often useful to put onto the radar the pros and cons of each as there are circumstances which work for both scenarios:
The argument for and against in-sourcing to deliver shared services
In-sourcing gives organisations a level of direct control over the service to be shared, allowing the hosting organisation to focus on their core values and deliver services that are more aligned with the beliefs of the participating organisations.  It also allows the hosting organisation to put into place a governance model to drive innovation between the shared service users.
This enables all participants to be much more responsive when it comes to innovation, accelerating the creation of ideas and supporting the swift roll-out of new conceptual and pilot service delivery.
In our own experience, some of these benefits also have a flip side. The greater ease with which ideas can be actioned and changes made, sometimes means that not enough due consideration goes into course corrections and project initialisations.
It is often also easier to bypass governance processes (which are usually there for a good reason) for other internal staff to be roped in to help out. The impact of this, if the governance isn't followed, is that other projects those individuals were working on can often be left both wanting and missing their own project delivery timescales.
In turn, too much 'un-coordinated agility' and not following the appropriate governance in your resourcing, usually means that your concepts and pilots aren't appropriately measured and documented. When resources leave the project, your intellectual property and background knowledge to the project leaves with them, sometimes putting the key benefits of your initiative at material risk.
The argument for and against outsourcing shared service delivery
Outsourcing of shared services on the other hand, can give the impression of specialist expertise, at lower costs and increased service quality. This is what people perceive to be the holy grail of shared service delivery.
This view can be driven by the wider and more specialist domain expertise that is available from outsourcing providers, but can be shared between multiple clients on an on-demand basis. Thus, this often allows access to deep domain and specialist service delivery expertise at a fraction of the cost of employing many dedicated resources that are likely to be under-utilised across a more limited range of services.
The sharing of great innovative and strategic brain power from these outsourced providers enables the perception of substantial creative thinking when designing services, and by definition, leads organisations to think that those re-engineered services will be much more efficient and pragmatic.
Outsourcing shared services also allows organisations to abdicate (rather than delegate) some of the internal burden, particularly from departments like HR, which would no longer be responsible for those staff on the service delivery, freeing them up to work on other internal matters.
However, the procurement process for potentially complex outsourced shared services delivery, particularly for public sector organisations, is very involved – this is to ensure you a) understand the art of the possible from the supplier market, and b) select the right fit-for-purpose solutions and supplier that aligns with the culture of the shared service participants.
Most importantly, having a governance process that promotes innovation in your working practices, collaboration and collegiate facilitation to build Commercial Trust between everyone, is critical to ensure you deliver maximum value across the shared service.
It's important to understand that all of these steps take time to be effective. Without this in place, it's easy for outsourced suppliers to fall back into a profit orientated position rather than a best outcome one that delivers maximum value for all involved.
Collaborative and Facilitative Working
A significant plus factor to consider is that Oxford City Council has successfully facilitated a service that could benefit other councils as well as their brethren at Oxford County Council.
What Oxford City Council has done to make this in-sourced shared service successful across multiple organisational stakeholders is to be celebrated. Real success in this field is rare. It's often the case that local priorities, agendas, preferences and sovereignty will get in the way of a truly collaborative shared service relationship.
However, this is one example of where shared services has offered significant benefits for everyone involved. We have written before about the various considerations when operating a shared service delivery model, and you can read more about them here.
Conclusion
Overall, the approach Oxford City Council has taken on this project is to be applauded. General waste and recycling management are areas where councils sometimes struggle with outsourced-shared service providers. Misunderstandings over expectations and disagreements between participating shared service users/organisations, often drive up costs by causing problems around missed collections and poor complaints handling, among other things.
By utilising in-sourcing and sharing those services across other public service organisations, Oxford City Council has taken back control over its waste and recycling, their buildings and vehicle maintenance and many other services, allowing them to implement a consistent shared service standard and best practice at every level.
It showcases the value and benefits of service sharing between public organisations with similar values and goals.