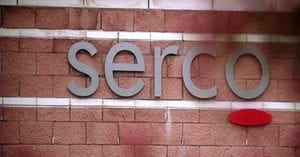 £1.3bn is quite a lot of money. Even for a FTSE 250 company, it's a lot of money. So when Serco reported that it had to write off this sum in public sector contracts last year, the discomfort this caused was reported to be evident and far-reaching for the outsourcing firm.
In an article in The Independent, Rupert Soames, the recently appointed CEO of Serco, is reported to have said that "the Government will struggle to secure bidders for privatised outsourcing contracts" and that "there are aspects of contracts that we wouldn't sign up to today". With his comments, he drew an increasing focus: "There are at least eight companies that have lost tens of millions on contracts with the Government, and in the future they will all be a bit more gun-shy. Some have been put off."
Private sector providers put off public sector contracts – really?
While some private sector providers are reporting difficulties making their public sector contracts pay, we should take a moment to investigate why this can often be the case. Firstly, there is a question mark over whether the profit potential of public sector contracts is really as lean as it is reported to be, but then there are the inherent features of the procurement process which itself hinders the success of the relationships they create.
One of the most difficult elements of any client/provider relationship is the process of quantifying clear business outcomes. If clients are not able to clearly identify what they are looking to achieve, how can a provider offer best advice on how they could do so, and what will a client be able to measure them against?
Having been involved in the performance recovery of hundreds of problematic outsourcing relationships, IT projects and strategic transformational partnerships, our experience is that the way in which public sector tendering processes are sometimes operated can hamper the achievement of best value from service delivery partnerships. We find this is often the case whether it is a partnership with a private sector organisation, or even with public-to-public sector service delivery or shared services.
There now exists a strong bank of case law that will, if the lessons from these cases are applied correctly, hold specialist service delivery partners to account for their advice separately to the solutions and/or services they provide to you. In other words, it is for the provider to validate whether its services are likely to be fit for their intended purpose.
They are obligated to go through a level of due diligence on your services so that you will have appropriate visibility of what you will and will not get, and the consequences on the objectives of your services of what you will not receive. However, while your service providers are accountable to make sure they provide you with the 'right advice' both before and after the partnership is entered into, it makes it a lot easier and faster for all concerned, if you, as the service user, are clear about 'what good looks like' for the business outcomes you expect to achieve from entering into the partnership.
In other words, clearly quantify (in terms of objectives, values and timescale) in each area, the business objectives and outcomes you are now achieving that you were unable to achieve before the partnership comes into existence. At that point, both you and your provider have a clear set of criteria by which you can measure whether you are driving maximum value in the partnership.
Putting those criteria into tender documentation makes it crystal clear to the provider what your expectations are, and how they will be measured. Your selection criteria in the procurement process then needs to be appropriately weighted across the correct areas to make sure you are comparing apples with apples.
A further challenge is that often a simple 'tick box' weighting process is undertaken by procurement personnel who don't have a full appreciation of the context of the service delivery issues or objectives. In our experience, this can often result in a misalignment between the selection of vendors who can drive real innovation in service delivery (the real outcome) versus those that simply 'keep the lights on' and trim the costs, rather than completely reshape the services.
So the service user ends up with a short-term win: reduced costs, but also a medium- to long-term loss with worsening levels of services that don't even fulfil the phrase 'what is good enough – or what can we get away with'. The ongoing remedial costs of trying to fix what is broken in the service usually significantly far outweigh the benefit of any short-term cost savings.
Is the potential 'gun-shy' attitude of some vendors really the fault of the public sector?
When Mr Soames highlights that some vendors have been experiencing a lack of profitability and are now 'gun-shy' of Government contracts, we should bear in mind that better due diligence by some of these vendors to help their potential clients validate and quantify the expected outcomes to be received would alleviate a lot of the problems. This would help remove the perception of poor service delivery and lack of value upfront, and avoid both profitability issues and better value service outcomes.
However, for that to work in practical terms, you also need a client that is prepared to take the time to listen and understand that there are different ways to deliver the service objectives. In other words, an 'Intelligent Client'. A strong procurement process with a procurement team that acts as an Intelligent Client lays the foundations for driving really excellent value and innovation through the life of the relationship.
In hindsight, does it really matter if a deal or two that could have been structured better falls through, or if a few companies dispute the desire to work for the public sector as they'd find it difficult to make it pay? Well, given our thoughts above, yes.
The larger private sector organisations involved in the outsourcing market are a small fraternity. The increasing number of smaller shared service and commissioned offerings within the public sector are still emerging and many of their commercial models have not yet proven to be sustainable.
At the top of the pile of private sector providers, there are very few big players. That several of them are reportedly considering a refocus away from public sector contracts could potentially restrict the supply of those that can afford the upfront investment in technology, staff and other resources required to innovate and reshape services. This is likely to make it even more difficult to find the right level of service delivery for the budget available.
Given our experience of the sector, we have looked at what we perceive has brought Serco to its own views and what service user organisations can do to reduce their risk exposure should their providers decide to refocus their target markets.
Serco's recent public sector contract history
Today, Serco operates in such vitally important and responsible services as the UK Atomic Weapons Establishment. According to their own website, this provides "a central role in the defence of the UK" by designing, delivering and maintaining the nation's nuclear deterrent. In addition, they operate the Australian immigration detention centres and Ofsted school inspections in the UK, to name just a few of its best known contracts. The company may be one of the UK's largest, but last year they reported a £1.4bn loss and a half a billion pound rights issue to attempt to put them back on track.
It was reported that four of the five main public sector contracts that Serco has had to write off are with the UK Government. The fifth was indicated as being the one with the Royal Australian Navy. And when this vast sum was reported on in the media, Reuters said: "The announcement deepened the sense of turmoil at the British outsourcer which has reported a string of profit downgrades, contract problems and scandals since 2013. Shares fell as much as 35%, wiping some 600 million pounds off Serco's market capitalisation, with some analysts concerned that this might not be the end of the bad news."
It's not all bad news though. Since Mr Soames took over the helm he has gone to significant lengths to attempt win back trust, firstly with their clients and secondly with investors. He has been very open about the state of the business, being quoted as saying "Whilst it is a bitter pill, it is better for all concerned that we swallow it now and establish a really solid foundation on which to build Serco's future", and "We will take our beating, we will take the pain". He has indicated that a refocusing of Serco's approach to public sector contacts may be long overdue.
While any transition is bound to take time, it seems clear that Serco will be carefully scrutinising its decisions to work on new public sector contracts as a result, but they may also be scrutinising their existing relationships and renewals a little more closely. It will be all the more important to make the right decisions for themselves and their shareholders that will secure their financial future, and this will inevitably mean some adjustments.
Serco is by no means alone in reviewing their target market strategy and many previously seemingly untouchable outsourcing businesses are beginning to feel the pinch, resulting in tougher project selection protocols and contract renegotiations.
If you find a 'hardening' of your provider's approach to your service delivery and/or contract management, whether it be IT projects, business process outsourcing or a strategic transformational relationship, then you may wish to take the following precautions.
4 tips to help reduce the impact if your provider refocuses away from your sector
If your supplier/provider is going through a period of change you may not be the first to know, but you absolutely must keep your ear to the ground because the ramifications of not being prepared for such a situation can be severe.
1. Maintaining service quality – keep your radar up
In our experience, a supplier that is going through a period of significant change will inevitably show itself to be so, through both obvious and subtle signs.
You may notice a shift to fewer or less experienced staff on the project, with those you have come to rely on showing their faces or being available over the phone or on email less often than before.
You may find that motivation to innovate starts to fall away as suppliers prioritise cost savings over value delivery.
And you may find productivity or quality standards slipping. While not an indication in itself, productivity levels should be constantly monitored for patterns. If it's just a glitch, then this is something that needs to be addressed quickly or you could inadvertently be encouraging the wrong kind of behaviours by allowing such deviations from expectations to slide. If it becomes a pattern, then question whether there is a deeper reason – is your supplier in operational or financial difficulties of some kind?
2. Appreciate your contractual situation
The contract that binds you to your supplier, that guides your and their actions towards agreed goals, is not the be-all and end-all of your relationship, but it is a good place to start.
If drawn up so that it is aligned to your business outcomes, it will provide you with an indication of the expectations you can judge productivity levels against.
Albeit not ideal for the purposes of driving maximum value, there are times when it is appropriate to enforce cost reductions or withhold payments because of poor service levels. If poor service levels become consistent, and despite your best efforts, still do not improve, you may need to consider an early exit.
Before performance discussions take place with your supplier, always review the contract, assess deviations from milestones, and quantify the issue as you see it in order to make sure that you have the most appropriate evidence to highlight their position and the best solution for all concerned.
3. Hope for the best, plan for the worst
Just because your supplier is refocusing their target markets, does not always mean that it will affect their ability to maintain service levels in your relationship.
And, even if it does, there are actions that you can undertake by reshaping your business outcomes so they are more aligned to what you are now trying to achieve and likewise, their subsequent obligations to you that will ease the pressure on them so quality standards can be (a) better aligned and (b) remain high.
However, there may be a time when none of this will help and you need to prepare for your service delivery to be either transferred to another supplier or brought back in-house. Plan for the worst case scenario and you'll be ready to put it in action should you need to. Costs and procedures (such as a six-monthly updated exit plan) should be put into place and built into your contract from the earliest opportunity (ideally, at the outset) so there is no ambiguity or argument if it comes to the crunch.
4. Maintain your documentation – please…
No matter whether your service is to move in-house or to another supplier, one vitally important factor that will ensure a smoother transition period is the maintenance of regularly updated documentation.
Key outputs such as operational processes, service requirements, business objectives/outcomes, change control, contractual terms and contractual schedules documentation.
Yes – we know how hard this is to discipline yourself to do. When organisations outsource their intelligent client function process to us, we have had to force ourselves to completely rethink how contract terms, schedules, performance management documentation and behaviours are structured so that maintaining the documentation doesn't become an industry in its own right.
But the benefits of this, particularly when parties within each organisation change, have demonstrated millions of pounds in direct costs savings and help to sanity check the relationship driving stronger value.
That said, even with an effective governance process, it's still really hard (but necessary) to keep the right focus on maintaining the documentation.
Relationships adapt over time as you gain greater knowledge of how your partner adapts to delivering and innovating in the service delivery process and the people working on it.
Contracts and process documentation should, therefore, also be reshaped every six months and be realigned to ongoing changes in your business outcomes so that they work better, are more refined and fine-tuned to improve efficiency, promote added value and drive better behaviours from all.
Don't rely on a few people who know what they are doing. Document it so any new individuals or team can appreciate the nuances of your relationship and the challenges of the service delivery. It also provides the basis of a platform to roll out good practice to the other parts of your organisation that manage strategic relationships.
The light at the end of the tunnel
Over the last 15 years we have been called in to witness countless troubled and failing strategic relationships. We have also gained much experience from developing processes and methods to save a good number of them from the abyss too.
The purpose of the articles we write is to share our own war stories with you so that these experiences (a) may help provide some insights into what we find works better and (b) so you can take these stories and the methods they highlight and ideally build them into the front end of your new relationships so you become better prepared to either avoid or deal with such challenges.
On that note, Serco CEO, Rupert Soames, seems to be guiding his company through some rocky waters right now, but our view is that it is what is needed to bring it into calmer waters more quickly and stronger than ever before. After all, the public sector still needs leading private sector firms to help invest in new ways of delivering services – providing this is undertaken in the right way and delivers best value for all involved.