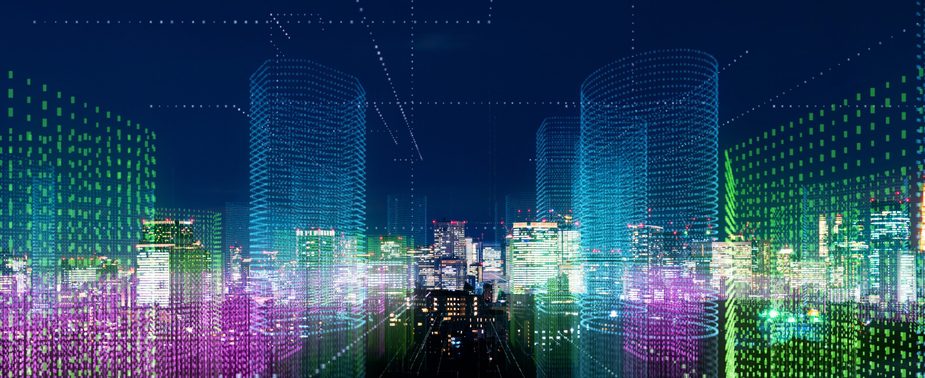 In this final article on the recent National Audit Office (NAO) report surveying the public sector's readiness for responsibility over hundreds of PFI contracts as they come to an end, we look at the recommendations that were put forward to create a smoother, swifter, more amicable transition, along with our own four observations based on hundreds of strategic supplier relationships, for cost-effectively achieving this end goal.
Part 1 focused on what private finance initiatives were, their history and what was at the core of their often controversial nature. We took a brief look at the NAO and why this body holds such weight on such matters. And we also reviewed the findings of the NAO's report which offered up some bleak statistics on the public sector's perception of its own preparedness for taking over the ownership, management and maintenance of the assets. Until now, these have been largely looked after by the private partners to the PFI agreements.
Since Philip Hammond announced in 2018 that the government was no longer going to be using PFIs (or PF2s) to finance major public sector infrastructure projects, the existing contracts have been a ticking time bomb – would the public sector be ready, did they have the expertise to manage the transition, did they know who would take over the management of these assets and did they have the skilled and experienced resources needed to handle such responsibility? And, most important of all, did they a clear enough plan, at a granular level, for each of the services to achieve these transitions?
Our first article observed that due to older, more ambiguous PFI contracts, a lack of preparedness and, in some cases, a lack of cooperation between public and private partners, there was fertile ground for disputes, which could be extremely costly to the public purse if the government did not get out in front of this problem. Which makes it all the more important for us to take a look at what the NAO suggested in terms of recommended actions for each party.
The NAO's Key Recommendations Include:
For sponsor departments. Leave enough time for preparations ahead of expiration of the contract, take the time to understand your rights and responsibilities under your contract, set in motion a schedule of tasks to complete to ensure a smoother swifter exit and deal with any problems swiftly and effectively. It's also important for central government to both fund and support their authorities with additional resources for hiring necessary staff and dealing with any disputes.
For both the Infrastructure and Projects Authority (IPA) and sponsor departments. Collaborate by developing or recruiting in-house expertise, create responsive tools for supporting and advising authorities, and offer more advanced contract expiry training to ensure that more people understand the intricacies of process, planning and problem escalation. At a macro level, it's important to be able to identify authorities that have a greater risk of struggling and to determine whether the benefits outweigh the costs of creating a technological aid to achieve these goals.
For the IPA. Determine whether the benefit outweighs the cost of creating a centralised resource of skilled professionals, publish guidance to support authorities in their expiration efforts and approach to disputes as well as how to manage relationships with private sector PFI stakeholders.
For HM Treasury. To provide funding to departments to help them resolve formal disputes.
For a complete view of the NAO's recommendations take a look at the full 'Managing PFI assets and services as contracts end' report.
Our Four Tips for a Smoother Transition of Responsibility on Expiring PFI Contracts
Our extensive experience helping organisations to optimise, transition and exit their PFI agreements and relationships has shown that there are a number of common steps in every collaborative contract of this nature which may help you to prepare for the end of your PFI agreements in the coming years.
Build closer working relationships with your PFI partners NOW
Don't wait until the expiration of your contract – don't even wait until the period before transition when you have to set up your plans for the end of your agreement. It's important to ensure that you have a good working understanding of what's going on within your assets throughout.
Many public sector PFI partners will leave everything to their private partners, but a closer working relationship will offer greater assurances that your asset is returned to you in good condition and you will be better prepared for the responsibilities of management and maintenance.
Use your financial levers when necessary
The goal of any public sector participant in a PFI contract should be to ensure that you have sufficient access to your assets and that those assets are managed and maintained to agreed standards until the time when you take them back over. Access is important so you can establish whether the assets are being looked after as this is likely to determine the state you receive them back in.
Your primary mechanism for ensuring that all runs smoothly here is the financial lever that you have. It's important to understand what rights you have to stem payments should you not feel that expected standards are being met – it is important, though, to be sparing with this mechanism and only use it when justification can be evidenced because it's also important to maintain a good collaborative and trusting relationship with your PFI partners.
Benchmarking and market testing to appreciate what is reasonable
Right up to the end of your contract it is important to ensure that you are not only paying what you should be for the management and maintenance of your asset, but that your expectations of your private sector partners are realistic and being met.
The only way to determine whether the service you are receiving is up to 'current' standards and is being delivered at a 'reasonable' cost is to go out to the market to assess whether any aspect of reality in technology, markets, processes or value has changed since the last time you reviewed them.
Just because you are in the last years of your PFI contract does not mean these market tests can be relaxed. This is the time when it's most important to ensure that you are receiving value from your agreement so that you receive your asset back in its best possible condition.
Raise issues early to address them swiftly
Even in PFI contracts, where responsibility for management and maintenance of an asset sits with a private sector partner for decades, it's important to identify, raise and resolve issues rapidly or poor behaviours and approaches may become engrained in the everyday reality of your relationship.
A closer working relationship will assist with the early identification of issues and in an understanding of when and where to use financial levers that you have at your control. Benchmarking and market testing can give you better insights into realistic expectations of your partner.
But what ties all this together is your willingness and approach to raising these issues and dealing with them, to gather the evidence you need to justify and negotiate a change that will put your partners back on a course to the desired outcomes of your agreement.
Conclusion
The NAO report makes for interesting reading, especially the statistics it presents. These include the scale of the potential problem at hand with assets estimated at £3.9bn under 72 PFI contracts (of the 700 that are still running) that will revert to public control over the next 7 years.
Also insightful, was that:
60% of survey respondents didn't think they had the in-house expertise to handle the contract expiry process
four in nine authorities surveyed said that the PFI assets they had taken back after contract end were not in a satisfactory condition
one third of respondents fully expected that disputes were likely as their contracts neared their conclusion.
Clearly more needs to be done to ensure that authorities are prepared, supported and funded to deal with what could be a tidal wave of costly new responsibilities coming their way. While brief, the NAO report could well be a good starting point for developing a recognition of how prepared your organisation is to handle its expiring PFI contracts. We an informal, confidential chat to discuss any concerns you may have, please call 0845 345 0130 or email  advice@bestpracticegroup.com
Photo credit: iStock