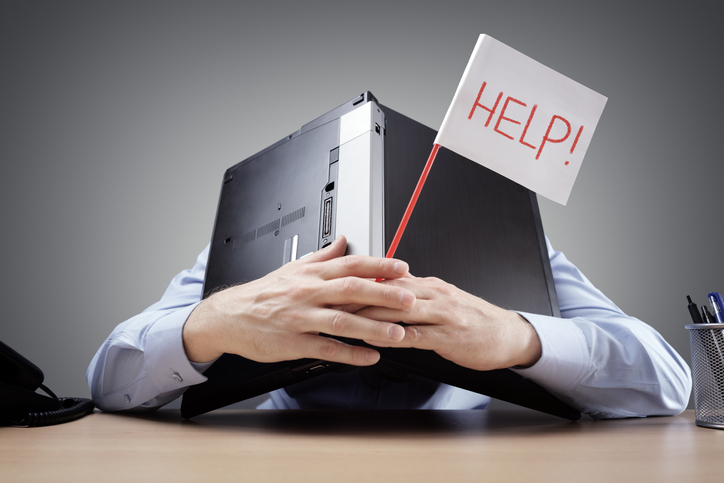 A number of recent failed IT projects have left a bad taste in the mouths of many in the Scottish political world. None more so than the report Audit Scotland published about the work Capita undertook for the Scottish Public Pensions Agency (SPPA) between 2015 and 2018. The report seems to come at a time when there appears to be little room for leniency left.
The report points out the perils of lowball quoting by suppliers and the risks associated with wishful thinking from a client perspective.
The Abandoned IT Project Cost £6.3m
In an article published in PublicTechnology.net (a digital news media site for IT professionals in the public sector), it is stated that: "The agency which runs pensions for half a million public sector workers in Scotland (including frontline services such as police, fire fighters and teachers) spent £6.3m on an abandoned project to make its processes more efficient."
The Scottish Public Pensions Agency (SPPA) instructed Capita to integrate its pensions administration and payment operations in October 2015. The reported aim for the project was to save money and improve efficiency and it was supposed to go live in March 2017, but missed three implementation dates. In January 2018, the SPPA abandoned the project.
Audit Scotland singled out SPPA for criticism for accepting Capita's "abnormally low cost" and for putting an unrealistic schedule together which expected delivery within just a year and half. The report went on to state: "In our judgment, SPPA did not have enough assurances over Capita's ability to deliver the project before it awarded it the contract."
In a recent article in The Scotsman, it was claimed that "despite this warning, and a recommendation from Scottish Government lawyers that it should ask more 'in depth' questions of the firm, the SPPA accepted it anyway."
Caroline Gardner, the Auditor General for Scotland, is reported to have said about the project: "I found no evidence of a clear business case for a new integrated system." Ms Gardner went on to say: "The result was a project that failed to provide value for money and has considerably set back the SPPA's planning."
Rather tellingly, Ms Gardner also is reported to have said: "The public sector is under pressure and we are seeing more instances of bodies embarking on IT projects without the necessary staff and assurance arrangements in place to manage them properly."
The issue the Auditor General alludes to, is that the existing pre-contractual due diligence by both suppliers and clients seems not to be being conducted to a robust enough degree currently. This is not uncommon, with clients entering into large complex agreements with 'light(er)' levels of due diligence. This often leads to misunderstandings and assumptions from both the supplier and the client and results in a troublesome start to what would have been anticipated to be a long-term relationship. In our experience of having to remediate complex supplier relationships, and in particular, larger IT projects or transformational outsourcing relationships, we find that the really deep due diligence is only being conducted post-contract. If anything materially adverse is discovered by the supplier or client post-contract, most clients feel they are 'trapped' and have to continue with the project and relationship.
There is a Better Way – Detailed Pre-contractual Supplier Due Diligence
Our experience, having dealt with more than 500 complex supplier relationships, has helped us to understand what specific principles work really well and what key issues to avoid.
The most successful organisations that run these complex supplier relationships, have a consistent process they undertake for all mission critical service/solution relationships.
In essence, by quantifying your business outcomes in your business case, communicating these clearly to potential suppliers in an early market engagement exercise and incorporating feedback from that exercise, you will have a much clearer idea as to whether your expectations of the 'art of the possible' are likely to be able to be delivered within your budget, timescales and resourcing constraints.
6 Key Foundations to Avoid IT Project Challenges
While there are more steps involved than the length of this article allows for, there are six key foundations that will help you not only avoid challenges with your relationship, but will also assure you and your supplier will have a much better chance of success. These are:
1. Understand the duty of care that 'experts' must afford you
When you seek expert advice from a supplier, they have a duty to explain to you what their advice covers, what it does not cover, and the potential consequences to the project of not implementing their guidance on areas they do not cover. This duty exists in your pre-contractual discussions and continues throughout your post-contractual relationship with them. Essentially your 'expert suppliers' have a responsibility to ensure that they give you best advice, and to let you know when the questions you've asked them fall short of what needs to be considered in order to determine the optimum pathway to the outcomes you've stated you're aiming for.
2. In-house preparations for business case formation
The process of acquiring all the information you need from key stakeholders, bringing them 'on side' and conducting all the internal analysis that needs to be undertaken to form the pillars of your business case for the project, takes time, patience and a significant measure of management skill. Make sure that you give yourself enough time to undertake this diligence to gather all the evidentiary material you need to articulate and quantify the business case for your project. The clearer it is, the simpler it will be to communicate it and for it to be understood by your suppliers. It should also be considered that all of this research might result in the conclusion that outcomes are either unachievable or not viable given the costs, so the strength to know what's best and to act accordingly is also important. Hence why the early market testing with potential suppliers is so important.
3. Communicate your 'what', not your 'how'
It may be tempting to offer guidance to your suppliers on how they should look to achieve your objectives. Don't. Firstly, you are looking for market expertise and your input here could well negatively impact on their ability to determine or share the best route to achieving your objectives. Secondly, by determining some or all of the 'how' for your supplier, you can inadvertently undermine your legal protections around the duties/responsibilities of an 'expert' supplier.
4. Negotiate a 'win-win' price, not a low price
When it comes to money, by all means, negotiate hard and maintain competition between suppliers for as long as possible and achieve the best deal, but be wary of going too far. While clients often go for the short-term win of negotiating a low price from their suppliers, we have seen time and again that an over-optimistic supplier will struggle to deliver for the lowball quote they've committed themselves to and will cut corners on innovation and productivity later in the project. The lesson is that if you're not being paid what you feel you're worth, then you're less motivated to do a good job. So while it's important to get a good price, make sure that it's also a fair price.
5. Work to a structured appraisal template
Comparing like for like is the best way (or if in the public sector, the only legally compliant way) of choosing the right supplier from all those bidding for your attention. A clear, detailed response template (aligned to business objectives rather than just 'inputs') used for identifying the strengths and weaknesses of each prospective supplier, is not only fair and equitable, but it can also be used to justify your decision should a disgruntled losing bidder wish to dispute the legitimacy of your selection process.
6. Bidder promises vs business case
All the analysis has been done, the key stakeholders are onboard, the bidding suppliers have put forward their best and final case for selection, so it's now time to make a choice. This choice is not only to compare bidding suppliers against one another to determine which is best suited to help you achieve your objectives, it's time to take all the mounting information you have now gathered to compare what is possible against what is expected.
Perform one last sanity check to determine whether the objectives you have set out for this project are achievable and whether the material difference between what you can do now and what you will be able to do once the project has concluded is significant enough to warrant moving forward. Sometimes difficult decisions need to be made and despite all the work that has gone into a project thus far, it might be the strategically sensible move to recognise that the project is simply not viable.
Conclusion
Making the right choice for the right reasons and with the right information to help you determine this, is arguably the most important part of any project. Start on the right foot and you increase the chance of success for your project. Cut corners and you'll no doubt discover the consequences later on.
Audit Scotland placed some of the blame for the IT project's failure on Capita's low bid for the project, and the SPPA's lack of due consideration over whether this would be an issue. This mistake ended up costing the SPPA around £6.3m with very little to show for it – a mistake that could have been potentially avoided with a more robust pre-contractual supplier due diligence process in place.
If you have a mission critical IT project that you need to 'get back on track', download our free Problematic IT Project e-book, so you can sleep a little easier.
Photo credit: iStock