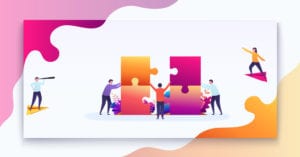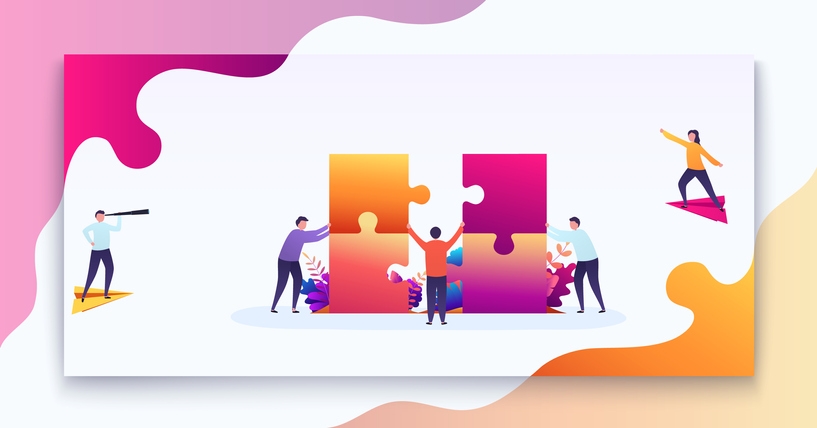 Although, the current economic uncertainty has made organisations more cautious about entering into new outsourcing relationships, the total value of Business Process Outsourcing (BPO) and IT Outsourcing deals signed in the UK in the first half of 2019 reached £1.64 billion, according to the Arvato UK Outsourcing Index.
From the report, energy and utility firms, followed by manufacturers, have been the most active buyers in the private sector. In the public sector, central government departments have been the most active buyers, procuring services which haven't been outsourced before to deliver transformation across the back-office.
It states there is a greater focus on the need to build long term partnerships and value for stakeholders, rather than an absolute focus on cost alone. And to build long term partnerships, it is fundamental that these partnerships are mutually beneficial, starting with building the right service requirements prior to the formal procurement process.
Service Requirements – Building Challenges to Consider
As part of the procurement planning process, you already know you will need to develop organisational requirements outlining what your organisation wants to achieve. You also know that these should be as quantified as possible so that there can be little room for misunderstanding.
Quite how you frame these expectations, however, will depend upon what you hope to procure and achieve, how and why.
There has been a gradual progression in how requirements have been documented over the last few years. They generally fall into one of three camps – Input, Output and Outcome-based service requirements – with some overlap in between.
Input-based Service Requirements
Traditional requirements for basic transactional services often fall under this category, where the procurement team go to great lengths to itemise and dictate all the ways that the supplier will work to achieve the intended outcomes. This has the benefit of extreme clarity, and it gives suppliers an exacting standard to meet – so there is little ambiguity.
A contract that depends upon an input-based specification often doesn't require high levels of trust, and a low reliance (sometimes inadvertently) on the supplier's advice. Relationships like this often work well for commodity services. The problem with these is that while you might get exactly what you asked for, is this exactly what the organisation needs? If not, the lack of fitness for purpose is likely to fall at your door – not that of the supplier. This form of requirements also relies more heavily on your team's skills in drafting them, as the detail takes a lot of time to put together.
Output-based Service Requirements
These have been much more common over the last few years. In these requirements the client steps back and provides the supplier with a quantified output so it falls to the provider to design the services to achieve that output.
This allows for a certain degree of freedom on the part of the supplier, which in turn requires a greater degree of trust in the relationship. The benefit here is that the provider has to do more of the work in detailing the approach to the problem, and it leaves enough room for some innovation to be discussed – where the supplier's expertise has room to work. In contrast, the client will need to be comfortable in relinquishing more control than they're traditionally used to. It also poses governance challenges, how can you police services that you haven't created yourself? While this poses a challenge, output-based specifications do encourage increased support from suppliers and they must also take a greater responsibility if things aren't aligned as expected, as it was their advice that guided the design of the solutions and services they offer.
Outcome-based Service Requirements
If input service requirements are the 'how' and output-based service requirements are the 'what', then outcomes-based service requirements are the 'why' of a project.
In outcome-based requirements, you explain 'why' (the business/organisational circumstances) you're undertaking the project in the first place. In this scenario, you are relying very heavily on the supplier's own expertise to determine what inputs are required to deliver the outcomes, which in turn is expected to help you to realise the business/organisational benefits you're trying to achieve.
In this instance it is critical that a strong business case is made, explaining and quantifying precisely what objectives and outcomes the organisation should be able to achieve once the relationship is in place and operating on a business-as-usual basis. The reason for this is that outcome-based service requirements gives the supplier more of a free rein to design and implement a solution, so it's vital that they have a clear view of what outcomes you and they are aiming for. Otherwise, there's a lot of scope for your relationship to become misaligned and become difficult to operate.
From our own experience, it's being clear about the process of articulating outcomes that many organisations have challenges with.
Five Primary Considerations when Building Requirements to Drive Maximum Value
The type of service requirements that you ultimately choose will depend upon your project's complexity, your own internal skills, and just how clear you are on how the successful implementation of this relationship will transform your organisation. It is really important that you outline specifically what it is that you want to get out of the relationship and precisely what the supplier's part in this is, while striking the correct balance of freedom and accountability.
Having worked on hundreds of outsourced and shared services partnerships, we've found that during the requirements building process, it's helpful to have five specific points in your focus:
1. Consider the needs of the organisation
Know what objectives and outcomes you ultimately hope to be able to achieve once the service is implemented, that you struggle to achieve now. For example, is your internal team best placed to dictate how that should look, or is there merit to work with potential and specialist suppliers to explore the 'art of the possible'? Often, by exploring in this way, you find new ideas are generated and, as a result, the supplier may be better positioned to advise you on how an innovative solution should be formulated.
2. Document where you are now – existing systems and process
By mapping out precisely how your existing services are delivered, your potential suppliers will have a better understanding of how their expertise should be best put to work to transform your service. It isn't uncommon for suppliers to win a contract, come in, and subsequently find unexpected challenges they didn't have sight of before winning the contract. These unexpected obstacles often slow progress and increase costs. The more transparent and thorough you can be in explaining the business outcomes you are finding it challenging to achieve from the operation of your existing systems and processes, the more likely it is that the bids you receive will be fit for purpose and realistic to address those challenges.
3. Determine where you want to be (the 'Future Operating State')
'What does good look like?' Identifying this will help shape the kind of requirements you produce. If you're focused on a particular outcome that you can quantify, subject to the approach you take in the procurement process with potential suppliers, you can leverage their expertise to create a solution that you may not have realised the practicalities of yourself. At the same time, it would make sense for them to do more of the heavy lifting, because your procurement team often only undertake these more complex procurement exercises once every few years and may be working at the edges of their own field of expertise. Alternatively, if your team is comfortable outlining the minutia and they are confident that it will lead to precisely the outcomes you require, then that works too. Whichever approach you take, this point will allow potential suppliers to really understand the gap between your existing service delivery, and where it is you want to be – and how they can help you to get there.
4. Give your suppliers the best chance – let them validate your expectations
When reviewing potential supplier responses to output or outcome led requirements/expectations, your team may feel uncomfortable trying to judge a variety of very different supplier solutions for their adequacy. In particular, if the team is operating at the edges of their expertise and are not technical or operational experts.
In these instances, supplier proposals that are not entirely fit for purpose could be misunderstood and result in costly scope creep at a later date. To mitigate this risk, contract separately with the supplier for its advice, to the solution it proposes. If you invest in either pre-contractual or post-contractual due diligence, the supplier will (a) have the opportunity to provide you with better advice, (b) have a duty to make absolutely sure that their proposed solution is deliverable (realistic), and (c) that they have the appropriate skills available to deliver on your requirements for the budget and time scale set.
The reason for this is twofold:
Firstly, technical and operational expertise will be brought in from the supplier to ratify and ensure that the sales team's proposals are indeed up to scratch. Where there's any misalignment, the provider can alter the bid to better reflect the complexities of the project.
Secondly, where the advice on the solution is 'free' in a bid to win a tender, suppliers often don't invest in the resources to undertake the appropriate level due diligence on your expectations.
Whilst the supplier is likely to still remain 'on the hook' on a contractual basis due to the 'expert responsibilities' implied in law, having the right to sue the supplier for non-delivery means you still aren't achieving your business goals and expectations. It's a lose-lose situation for all involved.
5. Ensure any contract is reverse engineered from the business outcomes you want to achieve
When building output or outcome requirements, it's critical that your service requirements take precedence over the supplier's response. While they may enjoy the freedom to develop innovative solutions, if the on-the-ground delivery of these are misaligned with your service requirements, you need to know that the operating behaviours within your contract are structured to get your supplier to deliver to your expectations at the earliest opportunity. An appropriate escalation process, aligned to the outcomes you want to achieve, means you will have the best chance of working together with your supplier in getting to the right outcome. However, if all else fails, you'll know that having reverse engineered your contract to encompass your business outcomes, means your rights will be clear to hold the supplier accountable for lack of delivery, with little argument.
Bringing it All Together
In the end, you need to determine what kind of outcomes your organisation needs, balanced with the kind of relationship you're wishing to build.
Your tolerance for risk and for less direct operational control may place outcome-based specifications and strategic partnerships out of reach. At the same time, if a strategic, outcome-led partnership is what's required, but you're unsure of how to measure and manage such a venture, then its really important to build your own internal capabilities prior to the launch of such a critical undertaking. Whatever your path, if you've managed to clearly define and quantify your outputs and outcomes whilst building your service requirements, and you've managed to precisely map your existing mechanism for delivery to illustrate the transformation gap, then you will already have taken significant steps to ensure your service delivery form your strategic outsourcing partner, is likely to generate the benefits you need.
Photo credit: iStock