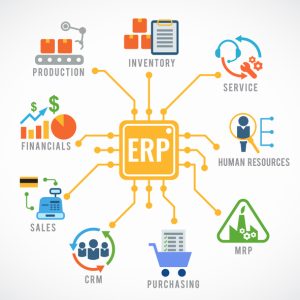 Our expert witness work in the High Courts often highlights problems with ERP project implementations. We receive and give evidence that explains what has gone wrong with the implementation of an ERP solution and why.
Ironically, these unique insights into legal proceedings provide lessons on both what has gone well with these projects and where realignment should have been undertaken (instead of everyone heading for the steps of the High Court). In turn, they reveal what the success factors are (and the fail factors to avoid) when contracting with and governing Systems Integrator relationships.
Therefore, in this article we take a look at the challenges of identifying whether your Systems Integrator is providing you with the right advice, given its 'Expert Responsibilities' and its 'Duty to Warn' that are implied in recent court rulings.
Note: This is not an article laced with legal jargon. It provides hands-on practical advice in project terms, to help your ERP project become even more successful and your Systems Integrator relationship work to maximum trust and value between you all.
What or who is an ERP Project Systems Integrator?
A Systems Integrator, or Integration Partner, is the primary contractor on your ERP project. Their role is to help support you in:
Aligning your organisation and your management/operational teams to the business change that is about to come their way.
Translating your operational business changes into the delivery and implementation of a fit-for-purpose ERP solution that provides the business outcomes you are anticipating.
Some examples of larger Systems Integrator organisations include Accenture, Cognizant, Cap Gemini, Capita, Deloitte, HCL, IBM, Infosys, PWC, Tata Consultancy Services and Wipro. From our expert witness work we have seen the benefits, foibles and skeletons in the cupboards (in terms of their own ways of working) of many similar types of organisations. Because of this, clients often wish to tap into our expertise in this area to help them find the right Systems Integrator partner – one most likely to deliver the expected benefits for their organisation, safely and quickly.
Is your ERP Project Systems Integrator 'really' doing its job?
Systems Integrators should be acting as your 'business partner' on the project. It is, therefore, important for them to have clear visibility regarding the business outcomes you want to achieve. And, where those outcomes are not clear, the Systems Integrator should provide three additional means of support to you – the first two of which are implied contractual obligations, even if the written contract terms do not expressly outline them:
Critical friend. Firstly, it should 'critical friend' challenge the clarity of your business and project outcomes, with emphasis on the word 'friend'. Without having clarity, it is unlikely to be able to deliver on your expectations and this situation becomes a 'lose-lose', often leading to misunderstandings and even disputes over your expectations.
Asking you the 'right' questions. The second area of support is to 'ask you the right questions' to help you articulate and clarify the specifics of the outcomes you meant to communicate. As an 'expert' in its field, the Systems Integrator has experience of implementing many of these solutions across different organisations. Therefore, it is reasonable that it should know the appropriate due diligence to conduct and, from this, understand where its proposed solutions and services will enable an ERP solution to help you meet your business outcomes (i.e. for it to be fit-for-purpose), where it will not, and what compromises you, as the client, will need to live with. It then needs to clearly and expressly warn you of the compromises and practical business/organisational impacts.
Innovation and thought leadership. The third area of support is in innovation and thought leadership in developing and operating your ERP solution, which is the focus of this article. Below, we explore in more detail two examples of areas where significant advances are being made in terms of the integration and operation of ERP solutions: artificial intelligence and robotic process automation. These examples illustrate how such innovations can help your teams to achieve their business outcomes faster, by adopting appropriate use of the ERP solutions.
What type of innovation-led thinking should your ERP Project Systems Integrator be sound-boarding with you?
With the extensive investment you will be making in a Systems Integrator to help support you with your thinking around the business change, configuration and implementation of an ERP solution, it should be a given that yours will help you to support the adoption of new ways of working within your organisation, even not if it is not expressly defined as that in the contract or statement of work.
You would naturally expect a Systems Integrator to provide the specialist technical and project management skills needed to assure the ERP solution is fit-for-purpose and meets expectations for your business outcomes. But the 'added value' in the role of a Systems Integrator is your access to the insights from its market experience on other projects it has researched, piloted and implemented. Learning from the way other clients use and develop new ways of working, and how other solution developers and providers are enabling these new ways of working with highly advanced technologies are all excellent insights for you to be piloting, measuring and testing yourself.
Below, we have outlined just a few of the areas Systems Integration partners (who are really doing their job well) should have already brought to your attention. These areas include artificial intelligence (AI) and robotic process automation (RPA).
1. Artificial Intelligence (AI)
In this context, artificial intelligence is the ability of ERP solutions to crunch huge amounts of data points already being captured across your organisation, automatically analysing that data and giving you previously unrecognised insights about your organisation. This helps to enable you to achieve much faster collaborative decision-making and keep you ahead of your field.
Although there are many more examples, some of the key AI facilities within ERP we have seen work really well include:
Automated equipment maintenance analysis for hard facilities management. There have been significant developments in the technologies and software supporting the advancement of the Internet of Things (IoT) devices. For example, in some housing associations, advanced sensor modules are being attached to boilers, valves and other heating equipment which will provide early warning of equipment failure and will also learn to automatically determine the most effective planned maintenance schedules. On top of this, the AI crunching of data means that whole life-cycle plans of maintenance scheduling, central stocking, local stocking of vans, optimisation of route planning and logistics can all be optimised and automated.
Quality assurance. Improving manufacturing quality in real time by the automatic adjustment of production line equipment, based on AI modules getting direct customer feedback and in turn, modifying manufacturing tolerances based on the failure rates of components out in the field.
Maximising your customers' sales opportunities, and thus improving your own sales. By analysing your customers' product quality, reliability, market opportunities and the buying habits of their own consumers, AI can make suggestions about how your customers can improve their market share and the most likely opportunities for cross-selling they have available. AI can even scan the outside market and make recommendations on the prices they should be charging their consumers and in turn, can suggest the most effective pricing, delivery and packaging structures you might want to offer your own customers so they can sell their products (which you have supplied to them) more effectively.
Improved lead generation. Using the AI module of your ERP solution to scan social media, customer feedback, active leads, lead volumes and so forth, management insights can be provided about how effective your marketing messaging and marketing/sales channels currently are. It can even make recommendations on how to improve these, based on results from automated testing (which the marketing module within ERP can itself learn from).
Logistics and warehousing. An effectively integrated ERP solution using AI can analyse copious amounts of data to work out the most effective bulk stock, SKU, picking stock locations and picking routes, according to the volume and frequency of sales orders being received, and this can inform your (or your third party's) available delivery transportation. If you have direct data feeds from your transport logistics operator it can even help to optimise their routes to help minimise your costs.
Optimisation of manufacturing. Determining optimum production requirements and planning efficiently for them has always been the holy grail of MRP2 solutions. Using AI within ERP solutions means that direct feedback from customer orders, seasonality of demand (directly from your customers' consumers) and warehousing, logistics and even weather concerns, can be taken into account in the manufacturing optimisation of stock levels and planning, and this can all be highly automated (although you can manually intervene for unknowns to the system).
Critical business decisions. In support of a more productive and profitable business, AI is being used to make more critical business decisions. The AI tools, having access to a larger pool of data and able to process that data more quickly than a human operator, can determine which sales leads are most likely to generate the most business, the piece of equipment that is most likely to overheat, the right price to charge a customer, and which employees are most likely to leave the company. These decisions go beyond basic process automation are what now differentiate AI tools from the automation tools of the past.
2. Robotic Process Automation (RPA)
RPA is automated workflow taken to the next level. Instead of transactions being processed manually by system operators, or by a traditional workflow solution having specific processes set up manually and then operating the process that has been set up, an RPA solution captures the user in performing those tasks in the RPA application's graphical user interface (GUI). The RPA then usually continues to repeatedly perform those tasks directly in the GUI. RPA tools also usually allow data to be handled in and between multiple applications, thus optimising process effectiveness.
A simpler example of RPA might be capturing a supplier's email with a purchase invoice as an attachment. The RPA may then extract the data from the invoice, post it into the purchase ledger of the accounting module of the ERP system and then in turn, set up an authorisation workflow to the relevant stakeholders to approve the invoice. An automated trigger process can then be 'learned' by the RPA, so that upon user authorisation (which in itself can be 'learned' according to certain parameters), the invoice would be paid in the next payment run in line with the terms of the individual supplier.
Typically, these types of basic processes, if undertaken manually, are prone to human error in high-volume transaction environments. By applying RPA, this often provides reduced cost; increased speed, accuracy, and consistency; and improved quality and scalability of production. There are also RPA supplemental modules that can provide extra security, especially for sensitive data and financial services.
More advanced forms of RPA include:
Automated warehouse bin stacking, selection, packing and logistics. A good working example of RPA is the Ocado automated warehouse solution (originally the logistics company for Waitrose, though now working with Marks & Spencer and Morrisons in the UK) . The Ocado solution performs operations autonomously. Their warehouse robots are packed with technologies used in driverless or autonomous vehicles (AV) such as LiDAR and 2D or 3D maps of their surroundings. The cost of these AVs have dropped to a point where it is possible for more medium-sized enterprises to implement this type of technology. It should be noted that we are not endorsing this solution – merely outlining the types of technologies available that interface into several ERP solutions.
Key management insights. Using RPA processes in ERP systems you can now manage creation, processing and reporting to support the management of business information for organisations. The depth of automatic processing can run wide and deep across the primary ERP solution, and third-party systems where appropriate, to cover all business operations including financials, manufacturing operations, warehouse facilities, projects, and the personnel required to run the organisation. Importantly, when you combine RPA with appropriate AI tools, they become more and more 'self-learning'. In turn, the AI feature can crunch the huge volumes of data to provide insights that may keep you competitive and ahead in your sector.
Autonomous progress reporting. Within most modern ERP solutions, there are facilities to have RPA chatbots that can facilitate 'intelligent' conversations using natural language processing. These chatbots can even undertake multilingual conversion from one language to another. In turn, as these messages are being processed, the RPA can automate the creation of SMS or WhatsApp type text messaging, automated phone calls and so forth, in order to create sales and purchase orders, update the status of projects, alert customers to the arrival of stock items which in turn can automate warehouse picking, schedule customer deliveries and provide critical alerts to staff team members.
Improved data integrity. In high-volume data environments ERP solutions may suffer from a lack of 'complete' data entered into them by human operators. Data can be misspelled, or parts of the information not entered at all, despite workflow tools to try to force a consistent data entry process. RPA 'self-learning' can look at the profile of the information expected by the ERP solution and, in many cases, can then work out what the expected input data flow needs to be. For example, RPA tools within ERP can now autocorrect a customer address where the operator may have inadvertently used an outdated address or the wrong one entirely. Alternatively, the RPA may flag up that a customer has received an adverse credit rating from a credit agency, thus either alerting a staff member in the warehouse or even the delivery driver to not deliver the goods, even though the order has already been processed and the delivery is literally on the truck.
Examples of ERP implementation challenges with AI and RPA
The advantages of being able to fully adopt RPA and AI technologies/modules within modern ERP solutions can make the difference between market-leading and market-trailing organisations.
These efficiency and effectiveness benefits mean that staff can be put onto much higher value-added functions within an organisation, rather than being underutilised spotting inconsistent or poor data inputs so that the management insights can be trusted. RPA and AI can automate this if set up in the right manner.
Data integrity is vital for 'training' RPA
The most difficult process to complete in advance of implementing RPA and AI modules within your ERP solution is the creation of trusted and integrated data. The process to train AI and RPA is entirely dependent on accurate and timely data sources. For example, to calculate the most effective product price for a client, an AI will have to crunch many inputs of data, both from your own range of systems and from third party solutions, along with potentially data from customer and supplier systems. In order to determine the best pricing mechanism, the AI/RPA must have a suitable number of appropriate examples to base its pricing on. Currently, these AIs can work well for standard off-the-shelf products, but where more complex project pricing is involved, this can end up being more of a liability than an asset.
Hire or acquire the right technical & stakeholder management skills
The setting up and maintenance of learning systems to assure that your RPA and AI processes are working effectively, and ideally to their optimum, is highly technically complex. Data science teams that have appropriate business analysis and people skills are still in their infancy. Expect to have to hire specialist AI and RPA technical people, some of whom have less than optimal stakeholder management and communication skills, along with business analysts who can interpret highly complex technical issues with great communication skills to non-technical stakeholders within your management teams. It is, therefore, expensive to have these teams in-house.
Systems Integrators can often provide access to these highly skilled data science teams on an 'as required' basis. But for any organisations investing in these AI and RPA technologies, our evidence of other clients indicates that you'll probably find it a false economy by not having your own in-house teams to maintain and optimise these solutions.
One of the key implementation challenges is that a number of legacy ERP solutions are not predisposed into having RPA retrospectively engineered into them. However, where RPA can be retrospectively adopted, this will mean that the relative affordability of this approach arises from the fact that no new IT transformation or investment is required as you can achieve greater leverage out of existing software assets.
Conclusion
This is a complex subject area and one which cannot be fully explored in a single article. We have, therefore, created a guide to provide you with more information on improving ERP implementation projects which you can read by clicking here.
Alternatively, should you have questions or wish to discuss the way we might be able to help your organisation in this specific area, please contact us on 0845 345 0130 or email advice@bestpracticegroup.com