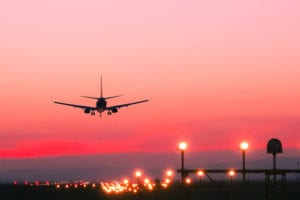 Holiday travel is one thing there's not much of right now. The pandemic has not only put paid to most people's dreams of relaxing on a golden beach this year, but it has put many in the travel sector in a perilous financial position and many thousands of jobs continue to be lost.
The aviation sector is being seriously challenged by Covid-19 restrictions and the fact that even when passengers are allowed to fly again, they may not wish to be cooped up for hours breathing recycled air.
However, one aviation company has been in the news for a very different reason – one with potentially even more serious ramifications. Boeing has been accused of withholding crucial safety information from the FAA and its own pilots that may have contributed to two tragic accidents that cost hundreds of lives.
A report has had Boeing and the FAA up in front of the U.S. House Committee on Transportation and Infrastructure. We look to offer guidance on how you can increase the clarity and evidentiary responsibility of your suppliers when they deliver key performance information to you.
Final Committee Report on The Design, Development, and Certification of the Boeing 737 Max
In September, the Committee reported on its findings, stating that: "Boeing failed in its design and development of the MAX, and the FAA failed in its oversight of Boeing and its certification of the aircraft." and that "sweeping and substantive problems" had been identified by the committee's investigation.
This investigation took 18 months to complete and the resulting 238-page report makes for grim reading.
For example, the Executive Summary starts:
"Technical design flaws, faulty assumptions about pilot responses, and management failures by both The Boeing Company (Boeing) and the Federal Aviation Administration (FAA) played instrumental and causative roles in the chain of errors that led to the crashes of Lion Air flight 610 in October 2018, and Ethiopian Airlines flight 302 in March 2019, that resulted in the tragic and preventable deaths of 346 people. Both crashes involved Boeing 737 MAX airplanes."
Report background
The report focuses on a new flight control system that was designed to prevent the aircraft from stalling. The manoeuvring characteristics augmentation system (MCAS) was only ever installed on the 737 Max. It was designed to identify, through a single sensor, whether the plane was pitching too sharply upwards and to correct this by using tail stabilisers to point the nose of the aircraft back down.
Boeing engineers had, some time ago, questioned the safety of having only one sensor due to the risk of what might happen if it suffered a fault and also, if this should put the plane in danger, how long it might take the pilots to recover the aircraft. And, despite one test showing that pilots responded in four seconds and another test showing it took ten seconds, Boeing reportedly only presented the four seconds result at the aircraft's certification. They also failed to highlight MCAS as a critical safety system, which would have resulted in it undergoing additional assessments.
The report highlighted a number of issues – production pressures, faulty design and performance assumptions, conflicted representation, Boeing's influence over the FAA's oversight structure and a culture of concealment. Within this reported concealment, it is alleged, Boeing withheld both the existence of MCAS from its pilots and that the alert system that warned pilots that aircraft orientation sensors disagreed with one another was inoperable on the majority of the 737 Max fleet.
As a result of the two crashes, all 737 Max aircraft were grounded in March 2019, with the assumption being that the MCAS system was to blame. After much work, reassessment and training by Boeing, the FAA lifted these restrictions in November that year. Paulo Kakinoff, CEO of Gol, the first airline to bring the jet back into service, said at the time: "The Max is one of the most efficient aircraft in aviation history and the only one to undergo a complete recertification process, ensuring the highest levels of safety and reliability."
Three steps to greater transparency in your strategic supplier relationships
The committee's report brings to mind an article we wrote in January of the issues faced by NASA when it discovered that one of its key suppliers had falsified performance data resulting in two mission failures, costing US$700m. The Boeing issue is clearly nowhere near as divisive, but the recommendations we gave in that article are just as relevant here as they aim to give clients the means to prevent the rare occasions when strategic suppliers use misinformation and/or misdirection in their communications.
That being said, the strains on many sectors currently due to both coronavirus and a global economic downturn create an environment where some may feel more inclined to 'fudge the figures' to protect the commercial viability of their organisations and reduce any contractual performance damages.
The three steps to follow stem from the concept of open-book auditing where commercial trust is ramped up through suppliers agreeing to offer greater transparency through providing evidence not only of their financial data, but also of how they arrive at their operational performance data too.
Clear agreement from the outset
Transparency is not always a comfortable thing for either party. While the vast majority of suppliers and clients will work together with a good degree of honesty and openness, to be required to be transparent can create an opportunity for friction.
To avoid this friction, as much as commercially possible, it is vital that parties discuss, agree and set out in writing exactly what this transparency will entail – frequency and depth of reporting, who will conduct it, whether inspections are expected, how the raw data will be assured and so on. The more detail you include in this agreement and the greater the efforts you make to ensure that all parties understand their responsibilities and expectations, the less chance there is of friction later on.
Data analysis
Gathering the data you need is one thing, but failing to gain a detailed understanding of what that data indicates can lead to misunderstandings and a lack of context. It is, therefore, important to ensure that you have in-house or trusted external resources to interpret what's come from your supplier to offer up the intelligence this transparency was designed to provide.
The alternative is information overload which takes up resources and offers no good new insights. With the right analytical ability, your team can not only identify issues (hopefully from a distance and before they become fully fledged problems) and to know the depth of information that is required to identify appropriate evidence to create a degree of certainty before approaching your supplier counterparts for what might turn out to be an uncomfortable discussion for them.
Compare against other sector experts
Interpreting the results you gather from your supplier is one thing, but before any discussions ensue to address any matters of concern, it's important to ensure that your evidence is as solid as it can be. While you'd hope that your supplier was a specialist, as that is why you chose them in the first place, they are undoubtedly not the only expert around. Benchmarking against the cost and performance expectations and promises from other strategic suppliers (in context with the overall risk delivery of the relationship) is a sensible next step. Ask yourself, are the results you're getting from your suppliers within expected sector parameters, or not?
Conclusion
Boeing has reportedly said: "We have learnt many hard lessons from the accidents … and from the mistakes we have made."
And while the FAA's recertification of the 737 Max suggests that lessons have been learned from the experience, questions on Capitol Hill are likely to rumble on to make sure that such performance omissions are not repeated by Boeing or any other organisation.
Open-book auditing is a good step in the right direction, if used as an extension of commercial trust within a relationship. However, it is only part of the solution, as the depth and interpretation of the information provided, identifying what it means and the response you take, are all vital additional pieces of the puzzle to ensure that your strategic relationships continue to deliver clear, honest and evidenced deliverables.
Photo credit: Shutterstock