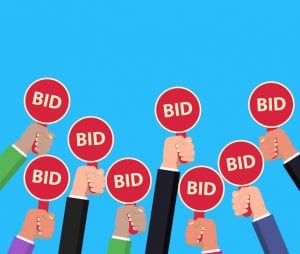 A dispute that erupted in the first half of last year is once again in the news media. Stagecoach, one of a number of public transport providers in the UK and US, took the Department for Transport (DfT) to court over its decision to exclude them from a number of contracts – and has lost its case.
The dispute itself, to look at it in the round, was predominately over the question of what criteria can be classified as 'reasonable' when it comes to the risks a client should expect a supplier to agree to as part of the procurement process.
The court has now ruled in favour of the DfT; Stagecoach has said it accepts the decision. However, for those of you with relevant and deep public sector procurement experience, we feel it would be good to explore with you the degree to which you think the legal teams on both sides have put forward the most relevant arguments to the court. We would appreciate you commenting back to us with your thoughts.
Rail Franchises – A Troubled History
Over the years, it's fair to say that rail franchises have seen their fair share of challenges. Many have either had to be bailed out due to financial troubles or the government has had to 'step in' and take over their contracts – all for a multitude of reasons.
Some would argue that government interventions have been, at least in part, due to rail infrastructure updates not progressing at a pace expected by the franchisees at the procurement stage. This alone can impact on the number of trains, the reliability of the network and the number of passengers choosing rail as their mode of transport, ultimately impacting on the franchisee's investment-return risk profile.
Others might cite insufficient franchisee due diligence to determine true commercial viability at the outset. And undoubtedly, poor management may also have played its part in some cases.
With this in mind, when we look at the case of Stagecoach vs DfT, we have to remember that a collaborative, transparent and fully considered relationship is always going to set a partnership off on the right tracks (no pun intended).
Stagecoach's 'Non-compliant' Bids
Early last year, Stagecoach was the incumbent franchisee of the East Midlands line contract. It had been operating the line for 11 years at that time and observers may well have had a degree of confidence that with the contract renewal looming, it would be the preferred choice to continue operations.
The company not only bid for the East Midlands line, but for two others as well: South Eastern and West Coast Partnership. However, as a result of its bid, Stagecoach found itself excluded by the DfT from its participation in the ongoing procurement process on all three contracts. Naturally, Stagecoach was surprised by this.
The DfT described its reasoning as due to Stagecoach's "non-compliant bids" which "repeatedly ignore established rules by rejecting the commercial terms on offer". It appears that the issues related primarily to pension provision on these contracts and, more specifically, to the sum provided to Stagecoach by DfT to cover this. The issue was not the size of the sum: it was its absence.
According to a Financial Times article last week, a change to the pension liability expected to be shouldered by any winning bidder was at the heart of the matter. The bidders (of which Stagecoach was one), would be expected to agree to cover any funding shortfall in a pension scheme that is estimated to be billions of pounds in size.
The DfT stated: "Bidders had been told that they were obliged to accept the government's allocation of risk in order for their bids to be compliant and that non-compliance could lead to disqualification." This had the effect of passing an almost open-ended liability over to the bidding party. Stagecoach likely found this an unusual approach as it seems there was difficulty in the DfT trying to quantify the level of liability, but still expected the bidders to shoulder what was, in effect, an unquantified level of risk.
During legal proceedings Stagecoach submitted that the government "sought to impose uncertain and potentially enormous pensions risks on bidders".
In his judgment, Justice Stuart-Smith is reported to have stated that bidders "would have realised that material non-compliance on pensions gave rise to a serious risk of principled disqualification". So, while clearly accurate in his technical and legal analysis, it's surprising that this judgment seems to have been quite narrow in its overall considerations.
Stagecoach Was Not Alone
It does seem that Stagecoach is not alone in questioning this issue. It was joined by Richard Branson's Virgin Group and French state-owned rail company SNCF in its action against DfT. And, it's reported that Arriva settled out of court when they too were excluded from bidding for the East Midlands Railway contract.
So, was it reasonable for DfT to insist on what at first blush appears to be an open-ended liability? Moreover, given the reported history of rail franchisees accepting past risks that they have been unable to deliver on, is it reasonable that the DfT should be interested in working with suppliers that are prepared to take on such unquantified risks? Might this risk attitude by suppliers also be reflected in their approach to operating the lines they will be responsible for?
Conclusion
In the wake of the judgment, while accepting the High Court's decision, Stagecoach was adamant that it was right not to accept the risks contained in the DfT contracts. It's reported to have stated: "We believe there were important issues which needed to be determined by the court to help secure the future of the country's rail system and our view remains that we were right not to accept the risk in these contracts."
Given the issues that have faced rail franchises and our experience of hundreds of major contract relationships over the years, we know that commercial trust and collaboration are key to success. Therefore, it is surprising that the DfT should look to start its relationship with bidders for these contracts by insisting that they agree to such an ambiguous and unquantified significant financial liability. And, it does raise the question of whether those who did bid for the contract truly considered the cost and consequences of their decision to accept this liability and, if not, whether history may just repeat itself.
Of course, these are merely questions based on information in the public domain, but the key lesson from this judgment seem to be to either to submit a compliant bid as requested after fully assessing the risks to your organisation, or, if you think the risks are too high, then simply to walk away.
Photo credit: iStock