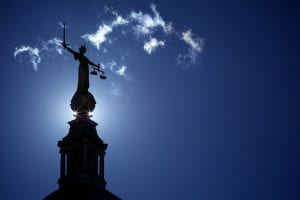 The question of 'institutional racism' is particularly poignant at this time, and while the claims UVW has made against St George's University of London on behalf of their members will be seen by some to be extreme, there are likely to be others who will recognise the experiences described in the case as reflective of their own lives. Therefore, it will certainly be interesting to see how the courts deal with this claim.
The Claim – 'institutional racism and economic apartheid'
UVW organiser, Petros Elia, is reported (on the UVW website) as saying "There's no question that outsourcing BAME and migrant workers on worse pay and T&Cs than they would get if they weren't outsourced discriminates against them on grounds of their race. It's institutional racism and economic apartheid. And St George's is therefore in breach of the Equality Act and their public sector equality duty, and we intend to prove that in court."
The claims made are that:
The security guards employed by St George's Trust are predominantly BAME or migrant workers.
By outsourcing these services to a private-sector company, the individuals have received less favourable employment terms than if they continued to be directly employed by St George's Trust.
Therefore, the UVW argue that this is 'institutional racism and economic apartheid'.
The UVW website goes on to claim that they will be bringing the same legal challenge against the Ministry of Justice, the Royal Parks and Ark Globe Academy at some point in the near future.
Who are UVW?
United Voices of the World (UVW) describes itself as an 'independent grassroots trade union'. It was formed in 2014 to represent a membership that primarily consists of low-paid migrant workers and those who often fall through the cracks in established trade unions.
UVW states that it often represents small groups of workers in their fight against global brands – such as Harrods, Topshop and the Daily Mail Group – to try to help them achieve parity of sick pay, leave and wages. It has been reported that their approach seems to be to win media attention through the use of 'disruptive pickets and protests'.
UVW vs St George's University of London
For context, there are three primary organisational participants in this dispute:
The UVW (outlined above)
St George's University of London (where the UVW members work via contractor, Bidvest Noonan)
Bidvest Noonan (the outsourcing company that the UVW members have been transferred to).
St George's is a medical school. Historically, it was only the second University in England to offer formal training for doctors and remains affiliated with both the University of London and St George's Hospital. It is located in south London and was established almost 300 years ago. Alumni of note include Sir Patrick Vallance, current Government Chief Scientific Advisor, Sir Francis Darwin, botanist and son of Charles Darwin, and Caroline Moore, the UK's first female Professor of Urology.
Bidvest Noonan is an outsourced services group which employs some 20,000 people in the UK and Ireland, providing mostly cleaning and security services. It is part of the Bidvest Group, a South African organisation with a trading profit of around £200m, a diversified portfolio of services and global reach.
A number of security guards who work for Bidvest Noonan are being represented by UVW. Their claim is that a) they should be paid more because those in 'equivalent' jobs within St George's are paid more, and b) that this pay gap is because they come from the BAME community. It is reported that the claims of institutional racism, economic apartheid and breaches of their rights under the Equality Act and of St George's Public Sector Equality Duty (PSED), all stem from this.
These are interesting arguments as they raise some of the fundamental economics of outsourcing. Often, where transactional services are involved, these are to offer the same services at a lower cost and/or to a higher standard at the same cost, than the organisation instructing you can achieve themselves.
With these economics as one of the primary cost concepts of outsourcing, it raises the question of why the UVW, in this particular circumstance, is taking issue with a person's colour or origin and using it as an argument to go to court. It does, however, reveal an interesting approach. The legal world will doubtless be approaching this case with appropriate mindfulness, in all areas, including who should preside over the case.
Fighting the Perception of Bias, and Why it's Important to Do So
As the UVW's primary arguments seem to be in relation to racial inequality and institutional racism, there has been some research carried out by the Centre for Justice Innovation that it may be helpful to highlight. It suggests that despite the UK being acknowledged as having one of the fairest judicial systems in the world, trust in its fairness runs low in BAME communities – "51% of British-born BAME people [as opposed to 35% of the non-BAME population] believe that the criminal justice system discriminates against particular groups and individuals."
Recognition of this means that any perception of bias in this case needs to be overcome. How this will be done is the question – whether through the selection of the judge or the messages that are released to the media throughout.
Does your Strategic Supplier Management Engagement Process Ensure BAME Individuals are Treated In Line with Everyone Else?
Beyond this particular case, it is important to consider the question of both conscious and sub-conscious racism and/or discrimination, in your commercial strategic supplier relationships.
Most of us treat individuals of BAME origin the same as non-BAME individuals. However, discrimination comes in many forms – and not just for the BAME population. Individuals from working-class backgrounds (this author being one of them) can also be treated with distain, as can female high-flying executives – BAME or non-BAME. Over the years as I have become increasingly aware of the level of discrimination in society, I feel all the more fortunate that the majority of individuals I have had exposure to over this time, are often agnostic about an individual's creed.
I have seen some individuals that have a spectrum of conscious discrimination (irrespective of creed), and others, as my good friend Steven Houghton-Burnett would say, who have sub-conscious bias and don't realise (consciously) they are discriminating.
Three Steps to Sense-check Either Conscious or Subconscious Discrimination
So, what could and should you be doing to check that you are already undertaking a good approach to ensuring that those in your organisation do not fall foul of racial bias or discrimination of any kind, that you are promoting appropriate behaviours and creating an environment in which everyone feels comfortable, supported and included?
# Step 1: Discrimination behaviour training
Training in recognising and changing discrimination behaviours is the first (alongside a number of others) point. Ongoing and refresher training are important to help everyone in your team, department or organisation to appreciate the existence of conscious and sub-conscious bias, how to identify it in others and themselves, and what to do in those circumstances.
Most organisations already have this type of training in place. But the important measure of this training is whether it is effective in its impact and the degree to which BAME (and other) members of your team, and others who work with you, feel relaxed and comfortable that you are fair and equitable in your attitude towards them.
Particularly important, is when you are dealing with the poor performance of individuals. It is key to avoid the inadvertent perception of being discriminatory, when the person assessing the individual may have, or be considered to have, unconscious bias.
This is where good training in the perceived awareness of discrimination and how to identify unconscious bias can be really helpful and instructive to all involved. Steven Houghton-Burnett, mentioned above, has a test on his website for assessing the perception of bias as opposed to personality.
I suggest you give it serious consideration to see where the perception of individuals in your organisation stand. And no, I'm not on commission. I just think it's a really useful tool for helping to raise awareness where your team may be inadvertently subjecting individuals to bias.
#Step 2: Measuring training/attitude effectiveness towards discrimination
This is more challenging. Training, without application into day-to-day operational practice, and some way of measuring whether it has been, dilutes the purpose of the exercise. Feedback from individuals that interact with the participants involved in the on-going training is critical.
Regular assessments on whether those individuals are perceived as being fair and equitable are important. The purpose of this is not to use that information as a stick against those people, but as a learning tool to keep what is working well and realign behaviours that need to be improved.
Capturing this information could not only show you how well, or otherwise, an individual is adapting his or her thinking and behaviour, but it can also be used to build a picture of the effectiveness of the training as a whole.
#Step 3: Promptly responding to discrimination complaints
As critical as the training is, having a complete and measured process for responding to complaints is equally important. When an individual makes a discrimination complaint, it is important that your organisation is able to evidence that it is undertaking the following four key stages:
a. Understanding
Are you taking the time to really listen and understand the complaint being made? It's important to contextualise each complaint – but it's also important not to trivialise what is being said, even if in the overall scheme of events, it may seem trivial to you.
Whilst there may be a small number of complainants who will occasionally look to abuse the system, the majority don't. Therefore, it is vitally important to always lead by assuming the complaint is genuine and to seek to understand it fully.
Make sure you give an indicative time-scale for when you will update the individual. Whatever you do, respond to them before or by the indicative time scale. Perception is important here; a late response may lead to the individual assuming, by your behaviour, that you and/or the organisation are not taking the matter as seriously as you should.
b. Investigation
Investigate the matter as thoroughly as is practical. This should involve not just talking with the specific individuals involved, but also sensitively exploring whether other individuals have been on the receiving end of perceived discriminatory behaviour.
Again, keep the facts in context and balanced by investigating with other individuals that have been both the subject of previous disciplinary procedures and where they have been the receivers of praise.
c. Implementation
Ensuring you keep the individual complainant appraised of progress, at least weekly, is important. In most cases where the complaint is genuine, it will be highly stressful for the individual that made the complaint – not to mention the person being accused.
The complainant will be particularly concerned about current and future repercussions as a result of making the complaint in the first place. Ensuring you provide as much transparency to both the complainant and the accused, while retaining appropriate confidentiality, of the process being undertaken and how any conclusion to the accusation was reached, will often help to avoid repetition of the incident or further misunderstandings.
d. On-going support
Your organisation will have its own policies that you will be adhering to. Subject to the severity of the accusation and the degree of evidence that is found (those guilty of gross misconduct should be disciplined and/or dismissed in accordance with your organisation's policy), where the accused is found to be in breach of the organisation's guidelines, consider whether you would support the accused to learn from their mistakes. This may be through awareness training, coaching, mentoring and measurement.
Those who have been victims of their breaches should also be provided with the ongoing support they need to feel comfortable at work, listened to and protected.
Where a genuine subconscious bias issue has arisen with the accused, and the accuser is willing, some observers suggest that you could consider a 'three strikes lifetime' policy against the accused. You'll usually find that if the appropriate awareness training, coaching and mentoring has been implemented, then a second discriminatory event is unusual, but not impossible.
However, a third (proven) event means that it is usually in everyone's interest that you part company with that individual. Some will argue that any discriminatory behaviour should not be tolerated, and while this is true, the same could be argued with most criminals and their offences, again, subject to the gravity of the offence. Evidence dictates that in most cases, remediation is the better pathway to prevent future occurrences of the offence.
Conclusion
UVW seem intent in taking these accusations to court. If these claims of 'institutional racism' and 'economic apartheid' are upheld by the courts, they not only serve the purpose of raising awareness through the media for the claims of the security guards' complaints, but of the issue of both conscious and subconscious racism and bias in our society.
Photo credit: iStock