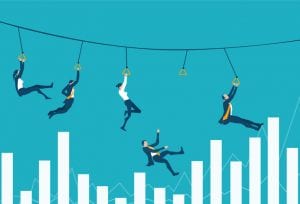 Earlier this year, the National Audit Office (NAO) and the Public Accounts Committee (PAC) produced critical reports on the state of the UK's nuclear deterrent programme. A £1.35bn increase in costs over three projects was put down to a number of reasons that were described at the time as being due to fundamentally poor management.
As a result, the MoD has stated that it has decided to bring some of that management back in house with the acquisition of the Atomic Weapons Establishment (AWE), the organisation responsible for the design, development and support of the UK's nuclear warheads.
Reportedly, central to this decision was the fact that the NAO had determined the current management status quo was offering poor value for taxpayers' money. As part of our providing insights to you of increasing value in complex supplier relationships, this article provides observations on how you might visibly evidence improving value in your strategic supplier relationships.
What was behind the MoD's decision?
AWE is owned by three different organisations, Lockheed Martin Corporation (51%), Jacobs Engineering Group (24.5%) and Serco Group (24.5%), with the MoD owning AWE sites and facilities, as well as being the organisation's client.
In January, news broke of a damning report on the UK's trident nuclear programme, specifically the Core Production Capability facilities at Raynesway. This is the Primary Build Facility for the Dreadnought-class submarines, and the construction of a new facility to assemble and disassemble nuclear warheads at Burghfield.
Delays estimated at between 1.7 and 6.3 years and an increase in costs were highlighted and the NAO report concluded "The challenges with these projects were not unique. It is therefore disappointing to see that in their early days the Department made the same mistakes, also experienced by others, as were made more than 30 years ago. To secure value for money, the Department should have managed the inherent challenges of these projects, such as not starting construction too soon and allowing some flexibility, as well as addressing the risk of not having a statutory role to agree cost-effective designs. In not doing so, the Department's early management of these projects has not delivered value for money."
It seems that the MoD took this to heart as they have now reportedly announced that they will be taking back control of their 25-year contract with AWE four years early and that the organisation would become "an arms-length body wholly owned by the Ministry of Defence".
Four observations on evidencing value for money in your strategic supplier relationships
While most projects are entered into with an aspirational vision of what outcomes are aspired to and why, many that involve outsourced suppliers can take many years to come to fruition. This long elapsed time period often raises senior stakeholder considerations of a) questioning the value that either is or will be achieved, and b) veering off in unexpected and detrimental directions.
Throughout this process there may also be a variety of individuals and departments involved in the relationship as, at various times in its evolution, responsibility is handed over, or people leave or are seconded elsewhere within the organisation.
Some form of team continuity is therefore vital for there to be both an overview of the value that was intended at the outset for the outcome of the relationship, and the ability to identify how reality is fairing against this aspiration.
Being able to evidence whether you are improving value in the strategic supplier relationship, often comes in the form of an Intelligent Client Function (ICF) team. The ICF team's responsibility is to maximise the value for money you are able to achieve through your supplier relationships and to improve visibility of this value.
ICF Knowledge
A well-resourced and funded ICF team will contain a cross-department group of outsourcing experts, skilled in all areas that will turn their commercial awareness into value-based outcomes.
They can, at times, exist to plug a client-side knowledge gap. This is often around the intricacies of complex procurement processes, including any EU procurement directives, which could slow down projects or cause them to veer off in the wrong direction, all of which could have a very real impact on the value of eventual outcomes.
Areas such as procurement law and negotiation skills are costly to buy in and vital to the success of a project and the relationship that underpins it. Therefore, drawing the best skills from your own highly skilled and trained workforce, primed with the right agenda and determined to build strong, collaborative relationships that drive everyone forward in the right direction, usually offers a significant value benefit.
ICF Relationships
As you'll no doubt know from your own experience, it's not a matter of whether, but when will a complex service delivery or contractual ambiguity issue raise its head? No matter how well planned your project is, how perfect your contract and how good your supplier relationship is at the outset, there will be challenges along the way; in all likelihood there will be arguments and finger pointing. Most will be repaired and moved on from, but vital time will be lost, commercial trust may be damaged and some relationships never fully recover from them.
An ICF team's primary role is driving the integrity behind the relationship management: the development of a collaborative framework with communication and 'intelligence' at its core. Communication comes through developing stronger, better relationships with counterparts, mixing business with closer connections, lighter conversations and the development of a feeling of 'oneness' between the organisations.
This will help members of the ICF team build more robust relationships that can be recovered faster in the event of a dispute, trust that will help counterparts to 'hear' your side and initiate dialog where otherwise it may take far longer for everyone to calm down and move on.
'Intelligence' is the ability for those closer, stronger, more trusting relationships to reveal issues, and to do so further in advance so they can be avoided or dealt with before they grow into something less manageable.
ICF Limits
An intelligent client function team has the potential to become a victim of its own success and this must be both recognised and, ideally, avoided. By selecting your ICF team from a pool of the very best in-house people from a technical, strategic and commercial perspective, it is possible that they may, at some point, feel that they know better than your supplier partners on 'how' to deliver the project's outcomes.
If this is the case, there is a likelihood that they will start to get involved in 'the how' of guiding your suppliers in areas of project delivery. A zone that should be well and truly left in the hands of your strategic partners, albeit it is fine to critical friend challenge the supplier on its approach to delivery implementation.
An ICF team is responsible for oversight, relationship building, dispute insight and commercial trust enhancing, all of which are vital to generating value for money in any strategic relationship. However, expert suppliers should be responsible for 'how' a project is delivered. It is their expertise in this area that a client pays for. It is your trust in that expertise that helps to build commercial trust, and its interference in this, no matter how well-meaning, that can result in two things:
A dent in the commercial trust your partner has in you, as they may feel you do not trust them as much as you should. Trust is as important in strategic relationships as it is in the financial markets. Without trust you have the potential for communication breakdown, delays and decreased value.
A weakening in your contractual position should the project not result in a successful outcome. As an expert, your supplier has a duty of care towards you which is something you can rely on in your contractual arguments should your relationship break down in this way.However, if you allow your supplier the counter-argument that your ICF team's interference in the relationship was even a portion to blame, you are weakening your contractual recourse, something that should only ever be considered after much thought and legal advice.
ICF Training
Your ICF team may have been chosen because they are the best at what they do. However, with strategic relationships lasting for many years, it's important that you maintain the team's thirst for knowledge and access to it through on-going investment, training and capability building.
Your team can only be working to effectively drive your project, and its relationships, forward if they continuously strive to be top of their game. This should be both encouraged and facilitated by investing in regular and relevant training to remind team members of things which, over time, they may forget, along with lessons they may find useful in actioning their core tasks.
Conclusion
According to The Times, Serco's shares did not fair too well when news was released of its contract with the MoD ending early. The NAO's findings reportedly suggested that the ministry lacked the requisite commercial expertise and it had not learned the mistakes of the past. This is an indication that they too must focus a little more on the development of more effective Intelligent Client Function teams – those with expert knowledge, continuous high quality training and relationship building skills that also recognise both their responsibilities and limits.
If you're looking for complex procurement support or advice on building your ICF team, please get in touch.
Photo Credit: iStock