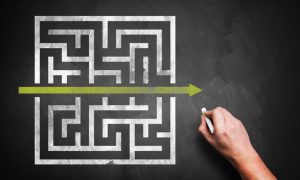 In this article, you should find everything you need to know about procurement services (including strategic procurement), procurement and contracting strategies, and procurement consultants and advisors. It will also offer guidance on whether external advice for procurement might be helpful and the benefits that can be achieved as a result.
We have tried to cover most of the material aspects but should you have any questions that remain unanswered, do let us know.
How can 'good' procurement drive forward organisational goals?
It would not be unusual for a 'good' procurement function to result in the increase of an organisation's profitability by between 5% and 20%. Or, if you are in the public sector, to reduce your business as usual (BAU) cost base by a similar amount.
A 'good' procurement function will help you achieve your key business/organisational strategy by ensuring that your primary goals are clearly understood by all internal stakeholders and are plainly communicated to your supplier marketplace.
A 'good' (often known as an 'intelligent') procurement function will not seek to achieve these organisational goals by simply playing hardball with suppliers to get their lowest prices. This simply would put undue strain – both financially and in commercial trust terms – on your supply chain. An intelligent procurement function will take a 'balanced scorecard' approach – to the clarification and fitness for purpose of requirements, social values, due diligence on potential modern slavery in the supply chain, while maximising innovation in product and service development – by collaborating with trusted suppliers and agreeing open book governance on pricing in return for longer-term purchasing commitments. This creates a fairer, collaborative approach to procurement, rather than a combative one.
What is an 'intelligent' procurement function and/or consultant?
All corporate and public sector organisations need to control their costs. In most organisations, the procurement function/consultant will spend a lot of time gaining an understanding of the key outcomes and objectives the organisation is trying to achieve and the services it delivers. They will delve deeply into the operational aspects of the organisation to understand where a strategic and/or transactional approach to procurement is most appropriate to achieve both value for money and the business goals.
Essentially, intelligent procurement requires extensive research into what exists now and what is realistically achievable by those whose support you are looking to procure.
What exactly is 'procurement'
The intention of the procurement process is to ensure that the buying organisation receives goods, services or works at the best value price when aspects such as quality, quantity, time, location, social values and culture are compared on a like-for-like basis. It is often the case that in order to assure clarity and transparency in pricing and supplier selection, organisations will use a defined procurement processes to promote fair and open competition for their business/organisation while minimising risks, including those involving exposure to fraud and collusion.
Procurement types
Procurement types include those for goods, works or services. They can be used to source suppliers of office stationery and equipment through to raw materials and components for assembly in manufacturing, facilities and asset management (including cleaning, landscaping, maintenance of air-conditioning and lift equipment), business process and IT outsourcing, highways maintenance and social care services, to name a few.
There are also a number of industry sectors where more specialist procurement expertise is often required, for example, due to specific public procurement and financial services legal regulations. These include the public sector (local authorities, central government, social housing, NHS, emergency services [police, fire and ambulance] and education), commercial sectors (such as financial services, manufacturing and logistics, retail, construction) and the third sector (charities).
In-type categories
Within each of these procurement types and industry sectors, you then have a number of procurement categories. These include:
Professional services
Procurement content. Professional services may include the procurement of legal advice, consulting advice, facilities management, IT solutions, back-office outsourcing, marketing advice and media. These are 'support services' that help your organisation function, but are unlikely to form part of any service offering your own organisation provides to its client base. These types of procurement are usually heavily 'advisory based' and are often 'strategic' by their nature. As such, there are specific due diligence processes you would go through to ensure you contracted for the supplier's advice, separately, to the service or solution they provide. A key aspect of due diligence is to understand the supplier's "Expert Responsibilities" and their "Duty to Warn" to ensure that any advisory services or solutions procured are fit for purpose.
Buying stakeholders. These are usually department heads and/or senior executives. They often buy from their trusted partners and will sometimes resist any 'involvement' from the procurement team for fear of them and/or consultants undermining what is usually a close professional relationship. Any procurement consultant's (or internal advisor's) role here is not to be seen to intervene, but to act as a critical friend (emphasis on the 'friend' rather than the 'critical') to the buying executive, listening to their reasons for choosing that strategic partner and providing insights on how they can work closer with their preferred partner, but at the same time, driving better value for the organisation.
Key risks. These strategic relationships often rely on the executive themselves buying the services, the executive perceiving that they are minimising both corporate and personal risk. The quality of advice given and the real-world risks that exist should be thought of as a benchmark to compare alternative strategic providers against.
Budget accountability. Where the executive is making the decision to engage with a professional services partner, any procurement person is highly unlikely to have any budget responsibility, as this sits with the senior executive or department head.
Procurement of goods for resale (often referred to as direct procurement)
Procurement content. These are usually goods and services that your organisation would incorporate into, or use in, the sale of its own goods and services. If you are a manufacturer, these goods might include those you buy in for direct resale, raw materials/ingredients and/or subcomponent assemblies that form part of a finished product for sale. Timing of supply of these types of goods is often critical, as they are likely to form part of wider supply chain dependencies and production schedules.
Buying stakeholders. It depends upon the structure of supply, warehousing, distribution and assembly/manufacturing, but you may find that either the senior executives in charge of manufacturing have direct supplier accountability, or the procurement department has overall control of the direct supply chain. If it is the former who are in overall control of the products purchased, then the procurement consultant's (or internal advisor's) role will be more of a critical friend as identified above.
Key risks. As above, where the manufacturing executives have a trusted relationship with their supplier, based on historical quality, timing of delivery and often new innovations due to close collaboration, these will usually be worth far more holistically to the organisation than attempting to reduce the price of the product.
Budget accountability. Where production quality, innovation and dependency timing are of key importance, the procurement consultant (or internal advisor) will find that budget responsibility will usually rest with the head of manufacturing. Where matters are more transactional and process based, then accountability can often be under the procurement function.
Ways to procure
There are a number of ways to buy/procure goods and services. Each has its own merits according to the strategic or transactional nature of the goods and services to be procured, time dependencies ('just in time' is one example), availability of a product, co-dependency risk (as part of a series of components sourced from difference suppliers), market pricing and so forth. An example of a few of these include:
Online procurement using e-auctions. Often used for transactional/commodity purchases (if the procurement consultant [or internal advisor] leverages these tools). These are online portals which can be used to enable suppliers to compete with one-another via an online auction for the contract to supply you with the goods and services you wish to purchase.
In-situ procurement. Usually involves transactional goods and services that can be simpler to source and have a relatively simple specification/requirement. However, there are times when In-situ buying can work against you, as suppliers are normally quite intuitive when a product is in overall short supply and, if they have it available, know they can charge a market premium.
Operational procurement. Usually for, say, a manufacturing supplier who provides key components that go into an end-product, but where you have a collaborative relationship to improve the effectiveness of the product being supplied on an ongoing basis.
Strategic procurement. Often for mission-critical, high-dependency, high-value projects and normally involves an element of professional services where the buyer is highly reliant on the supplier's expertise to assure fitness for purpose of the service/solution being provided. In these situations, it is important to be able to rely on the supplier's "Expert Responsibilities" and their "Duty to Warn" as part of the due diligence of your procurement process. A specific procurement and contracting strategy is usually developed for each of these mission-critical projects to maximise the opportunity and value, and minimise commercial, contractual and fitness for purpose risks.
Stock procurement. Where an existing agreement determined and managed by the buyer that outlines the quality, tolerance and regular frequency of the goods to be procured.
Sequenced procurement. Many manufacturers have production stages that operate in a particular sequence of operation. In these cases, buyers and suppliers work very closely, often sharing each other's production schedules, to ensure components arrive at the buyer's production facilities at the time they are needed for the buyer's next step in its production stage.
Just-in-time procurement. Many manufacturers carefully monitor and adjust their component stock levels, based on customer demand for their end-product. By using just-in-time procurement, this helps to support the optimisation of these stock levels. Sophisticated MRP, ERP and CRM solutions help client organisations more accurately forecast demand for their products which in turn, produce optimised sourcing schedules to suppliers. It would be fairly common for key component suppliers to have stocking and/or manufacturing facilities local to the buyer's location.
Preferred supplier/vendor lists. Also including supplier frameworks and supplier panels, these are 'preferred supplier lists' where suppliers have usually already either worked with the client company and have proven their worth, or for new entrants to the panel/framework, have been through extensive evidence-based due diligence to be able to demonstrate they can provide the goods, services and solutions the client has requested it may need in the future. You would normally undertake a 'mini competition' to assure competing bids for the services you wish to procure.
Single procurement. Approaching a single supplier with proven delivery capability for the goods and/or services looking to be procured.
Inventory managed by the supplier. In situations often relating to just-in-time production (see above), suppliers often have access to the customer's production schedules. In turn, the supplier can assess what volumes of products to ship to the customer according to the customer's own production and stock levels.
'Intelligent' procurement function activities
Procurement is often mistaken for the single activity of 'buying' goods, services and in some cases, capital projects (including land and property). However, an 'Intelligent' internal procurement function and/or external consultant should be regarded more as an overall business mentor/critical friend that has specialist problem-solving skills, as well as deep domain expertise in the role of a procurement function. This will help to enable the client organisation to maximise value in its supply chain so the organisation can achieve its business outcomes and objectives in the shortest practical time.
The intelligent procurement function will often be actively involved in supporting your organisation in:
Outlining a clear procurement and contracting strategy. While not a one-size-fits-all, there will be a set of outline principles, process and values your organisation utilises to help enable it to meet its business outcomes. For major procurement projects (digital transformation, IT outsourcing, business process outsourcing, total facilities management and so forth), you will probably need to create a specific procurement and contracting strategy on a per-project basis, but it will still have its roots in your underlying principles and values.
Clarifying expectations. Assisting departmental heads to improve the clarity of their defined buying expectations and requirements in a way that senior executives (to assure their business case buy-in) and strategic suppliers will firmly understand. This reduces the chances of misunderstandings over your expectations (the cause of 85% of legal disputes with strategic suppliers) arising later on in the supplier relationship.
Early testing of the supplier marketplace. Helping to test the supplier marketplace by monitoring markets and trends, evaluating and identifying new suppliers and developing strong relationships with them, and working with prospective suppliers to identify alternative and creative solutions to help save organisations money by improving effectiveness. This is normally undertaken prior to any formal procurement process to ensure that (a) your expectations and requirements make sense to potential suppliers, and if not, identifying where further clarification would be helpful, and (b) that your expectations are likely to be met within any cost, resourcing and timing constraints you may be working to.
Strategic competitive tendering. Running a constructive competitive tendering process that assures maximum innovation input is obtained from potential suppliers through open dialogue. And, during that process, gaining evidence of the supplier's delivery (and where appropriate, implementation) capability to meet your expectations – within the cost, resourcing and timing constraints you are working to.
Regulatory compliance. Explaining to internal stakeholders in a clear manner that the cost of doing business will always be subject to any statutory regulations, political environments, exchange rates, commodity fluctuations and shipping/freight costs, that might apply to your organisation during any formal procurement process, and how you aim to navigate those constraints to maximise value for the goods and services being procured.
Strategic supplier management. Acting as the primary point of contact with your strategic suppliers, along with providing guidance in managing the supplier post-procurement in constructively assuring that contractual procedures, relationships, performance measures and modern slavery due diligence are all governed in a positive manner to ensure maximum value is driven from the supplier relationship in the short, medium and long term.
Changing the way you do business. Organisational transformation activities that can include (1) collaborating with suppliers to innovate BAU service activities, (2) improving the procurement function generally, (3) helping to assure moving to digital procurement platforms for accelerated market buying activity, (4) improving ongoing cost management and competitiveness from key suppliers and (5) helping to assist supplier management and contract optimisation during the acquisition of other organisations and their supplier bases.
An impartial ear. If, as a reader of this article, you are an internal procurement specialist, you may have had the experience that despite knowing all you know and your depth of experience with your organisation, you get the impression that senior executives may 'stamp over your turf' by employing a procurement consultant with or without your blessing. In our experience, don't take this as undermining your expertise or advice in any way. Many senior executives simply want (or are instructed by their boards/trustees to provide) independent assurance they can report to their boards or overview and scrutiny committees of how a procurement project and/or procurement function is operating and the value it is providing.
More strategic support an independent procurement consultancy can provide:
Senior stakeholder management. It is not unusual for senior executives to be hit with a critical business issue that prevents them from attending a strategic planning session for procurement-related issues. As a result of the lack of executive input, any outcomes from those planning sessions may lack senior executive buy-in, a message which may have wider impact within an organisation. An independent procurement consultancy can take the strategic planning session to the senior executives and meet with them one-on-one, rather than trying to 're-herd the cats' for another group session. This helps to get more active input from senior executives, provides wider insights, and secures executive buy-in for the implementation of the agreed strategies.
Provide visibility of best practice from other organisations. The real value an independent procurement consultancy can bring to you is their capturing of great practices from other organisations across the country and the world. This helps to identify what trends are up and coming, help design leading-edge target operating models for procurement that maximise value, assure fitness for purpose in the procurement projects you undertake and integrate them into your procurement practices and supply chain.
Independence and transparency. Internal teams can be very wary of telling their bosses that even if they had been on the front lines, that experience might be aeons ago and the coal-face operations of the organisation have moved on to such an extent that the executive's view of life on the ground is now quite a distance from current reality. An independent procurement consultant, however, does not have that fear. The consultant can probe for information from the front-line teams that really know what is happening on the ground and in turn, can sensitively communicate those realities to the senior executive teams.
Critical-friend thinking – with the emphasis on 'friend'. There are times when ideas arise from the front-line that appear to offer excellent benefits. The reality though, is that sometimes those ideas have unintended impacts because of other strategic business initiatives going on that the team on the ground may not have visibility of. A procurement consulting firm often gets insights to the wider strategies of your (and other non-related) organisation(s), so can explore your ideas and help to support you in communicating them to the senior executives.
Procurement consultant insights
Many client organisations we work with have great expertise in procurement. They know their organisation's culture, politics, services and solutions well. But often, an intensive period of activity arises – it might be several large projects with short time frames or it could be that your organisation is generally under-resourced and you feel not everything is getting the appropriate prioritisation of attention it deserves and needs. It might be that a particularly specialised type of project arises (large IT systems integration, strategic and transformational outsourcing, total facilities management) and you feel that although you understand the principles involved, you have an internal sense that you may be working at the edge of your own and your internal procurement team's expertise.
Example #1. Procuring a global IT solutions integration partner. As one example, a large global organisation contacted us because it was having trouble getting an extensive SAP solution integration working. The client had tried everything to get their chosen specialised solutions partner to implement the solution in a fit for purpose way.
Outside help was needed because the client team ran into the issue of the supplier repeatedly not being able to deliver. If the client could get the technical expertise it needed, it would be a huge asset to the organisation. The client had already been around the mill with other advisors and lawyers, but with little real impact.
What we did to achieve a successful outcome
We came in, assessed the situation, including the technical solution and commercial/contractual arrangements, looked at the evidence of the implementation and spoke with the supplier solutions partner. It became apparent over time that the suppliers did not have the right skills available to implement the solution successfully. We negotiated a return on the client's investment in the legacy supplier solution, created a procurement strategy, and engaged with the supplier marketplace to identify a replacement supplier solutions partner that was more likely to be able to complete a successful implementation. After appropriate due diligence and obtaining evidence of the new supplier's technical and project capabilities, we helped to govern the contracting and implementation process. The result was a successful implementation aligned to the organisation's strategic objectives. The client is back on its way to growing substantially, having achieved a 30 times return on investment within 20 weeks on what they paid us.
We "blew them away" (their words, not ours) and of their work with us the client said that "it was an invaluable investment".
Example #2. Spend category optimisation. A second and simpler example. We worked with a waste-recycling-to-energy-conversion organisation (a fascinating business by the way). Prior to our involvement, it had recently gone through being acquired and the acquiring company had hired a different procurement consultant. This procurement consultant had advised the acquiring company that many additional millions of pounds of procurement savings could be obtained within a couple of years of the acquisition being completed.
What we did to achieve a successful outcome
We were instructed to independently assess the original procurement consultant's analysis and where appropriate, provide support in realising the procurement savings. Having analysed the organisation's spend categories, it was clear the spend data was not structured in a manner to have given the original procurement consultant hired by the acquiring company any sensible insights into how the organisation could optimise its external spend. As a result, the original procurement consultant's recommendations did not have merit as they could not be evidenced. Having reorganised the spend data and consolidating the analysis, we determined that while there were areas of potential savings, they were considerably lower than the original procurement consultant had identified. Why was this? The acquired organisation had already identified savings through a more consolidated and integrated approach to its procurement in specific areas and was in the process of already implementing them. Therefore, while there was still room for optimisation, the acquired organisation was already achieving the bulk of its savings potential under its own steam. The value we brought was to provide independent assurance to the acquiring organisation's group board that the acquired company was already 'on its game', and subject to the further optimisations identified (as a result of consolidating and analysing the spend category data in a more strategic manner), the company was already on track to achieve good value in its external spend.
What benefits can we expect from an independent procurement consultant?
Working with a procurement consultant is likely to offer a number of benefits to the right type of organisation. As outlined earlier, the more clearly you are able to articulate the business outcomes and objectives you want from your external support, the easier it is for prospective procurement consultants to qualify themselves in or out of being able to support you in the right way.
If you are unsure about the support you need, the typical tactical support offered and benefits gained from working with a procurement consultant can include the details listed below and this might provide a bit more of a 'straw man' (straw person) outline that you can use as a baseline as you start to better articulate the support you might need:
Outsourcing procedural procurement activities – i.e. the issuing of an early market engagement exercise or request for information
Reviewing procurement arrangements – following your being acquired or the completion of your acquisition of another company
Misaligned procurement processes – and/or supporting technologies are not fit for purpose and you need support in realigning process and/or solutions
Identifying the right sourcing strategy – to help support your business outcomes
Consolidating your suppliers and contracts – to align better with your business strategy
Helping to realign and optimise – decentralised procurement processes to better align with specific business objectives
Identifying the right skills, competencies and capabilities – in the procurement team so that opportunities for maximising value from your supply chain can be achieved
Identifying the right value – and whether it is being achieved from your tail spend
Reviewing the data-driven insights – do the procurement team and senior executives have the right spend category data available for making more strategic purchasing decisions. If not, how the data can be better optimised to provide better management insights.
Helping to consolidate spend data – to give a more holistic 'group' view of spend, thus providing opportunities to drive better value at a group level
Accelerated growth support – providing both strategic insights to reorganise, develop, recruit hands-on interim procurement support to help your organisation quickly mobilise and support your accelerated growth
Fitness for purpose of procurement strategy – assessing the degree to which your procurement and contract management technologies are fit for purpose. If not, then to provide strategic advice on what solutions are likely to be a better fit, why and the additional benefits investment in more aligned and fit for purpose solutions are likely to achieve.
Types of procurement consultants and specialist support
There are several types of procurement consultants available. To determine which might meet your needs best at the present time, start with the clear business outcomes and objectives you need to achieve. Then prioritise what is most important. From that, you can then have a better idea of your direction of travel in terms of the support you think you might need. To give you a bit of a starter for ten, typical procurement consultant specialists include:
Complex project procurement consultants. These can cover many specialist areas from procurement of solution integrators through to procurement of digital change specialists and total facilities management specialists.
Thought leadership specialists. These individuals can work with procurement specialists to provide really strong insights into future target operating models which in turn, can help inform your procurement strategy for more specialist procurement projects.
Supplier relationship management specialists. Despite the name, these specialists in supplier relationships aren't all 'soft and fluffy'. They are contract management experts, but with extensive experience in working strategically and collaboratively with suppliers to help drive innovation in complex service and solutions delivery. These individuals can help support more complex procurement exercises as they have good experience in managing complex supplier relationships at the coal face to assure maximum value in the delivery of the supplier's services. In turn, they can support you in reverse engineering the procurement process so that it is correctly aligned to deliver the business outcomes you need.
Procurement expertise in category management. Where a more strategic approach is required across your entire external spend, category management specialists can help you categorise and sectionalise your spend data, and provide good, strategic analysis across each spend category, and – more importantly – they can group the categories into co-dependent areas. This helps to achieve a more strategic view of the co-dependent spend across the organisation so you can drive better value in each area.
Combination of industry expertise and technology prowess. There are firms that specialise in highly complex projects which involve significant commercial and contractual risks. We specialise in these types of projects which combine all of the disciplines above. We can help you clearly articulate the outcomes you need to enable your business strategy. We will put into place the appropriate processes for due diligence, supplier and solution selection, along with appropriate negotiation, contractual and implementation governance to assure you achieve a fit-for-purpose solution, a great strategic supplier relationship, and drive maximum value and benefits between you.
How to identify the right procurement consultant
Clarify your business objectives. How clear are you about the business objectives you want to achieve by engaging some external and/or more specialised procurement support? If you are unclear or unsure about how to articulate the support you need, consider this. Visualise that the external support has already been delivered. What specific objectives have you achieved and/or what implementation hurdles have you overcome? Then write these down and have them available to discuss with them once you have selected one or more prospective specialists to chat with (next step).
Identify procurement consultants based on business objectives. Dependent on the objectives you want to achieve, identify those procurement specialists that have a strong track record in delivering those outcomes. Separately, a track record in helping to support you and your own team in delivering those initiatives yourselves in the future should also be considered.
Identify any supporting technologies. Separately, if you do not already have procurement and contract management technologies implemented, think about asking the prospective procurement consultant what technologies they would recommend, why, and the respective benefits of each.
Might the use of a procurement consultant undermine my standing?
If you are an internal procurement advisor, a permanently employed procurement professional, it is important to note that firstly, all good independent procurement consultants are great stakeholder relationship managers – they have to be as they manage good and troublesome suppliers of all levels of competence and a broad spectrum of client organisation stakeholders.
So, if you are an internal procurement specialist and genuinely at the edge of your expertise when dealing with the procurement of a complex project, the procurement consultant will help to coach and support you. In turn, your increased knowledge and a supportive 'pair of hands' will help to protect your position for the future as you will have gained even more specialised knowledge.
Equally, if you are simply under-resourced, another pair of highly capable hands will help to relieve the pressure on you and get matters back on track quickly, allowing you to focus on the critical tasks you are now more able to deal with, once again saving you the discomfort of that pressure getting to overwhelming levels.
You can ask trusted colleagues about their recommendations and/or read testimonials and reviews from existing clients of the procurement consultant. Alternatively, most procurement consultants are happy to have an exploratory conversation with you, an opportunity for you to ask the right questions of them and gauge how they might approach working with you.
What is the cost of procurement consulting?
In our experience, each assignment is quite different, so the skills of the individual and/or team required for the project will need to be aligned to the deep domain project knowledge necessary, along with the cultural environment of your organisation.
There are a number of ways of investing in procurement consulting knowledge and we have listed below some of the key advantages and disadvantages of each:
Projects – fixed rate
Advantage: The approach of using a fixed cost for specific deliverables can work well, providing there is clarity about what is and is not included in the fixed scope of work. All of the ad hoc support work is usually included (administration, responding to emails, calls and so forth) within the fixed cost. If the consulting individual/organisation you work with is flexible, minor changes in scope will often usually be included, but it would be unreasonable to expect huge volumes of work to be added within the same cost.
Disadvantage: Fixed rate fees for projects are usually less effective if it is only a small amount of work that needs to be completed. An example of this is if you want to send someone an existing procurement strategy document for them to sanity check and perhaps make some general observations on. Or perhaps you just want a couple of hours of coaching/discussion time? Far better to have an hourly rate and just use the time you actually need.
Projects – hourly fees
Advantage: As mentioned earlier, for minimal ad hoc type information requests, hourly fees are usually the most effective. A minimal outline of what you want and what you don't want will help the procurement consultant to optimise the time they spend with you and, therefore, minimise the fees charged.
Disadvantage: Time invested by the consultancy for responding to emails, ad hoc questions and so forth all get added to the tab. A good consultant will provide a weekly update on these as well as an indicative forecast of what you might use the following week based on previous time spent. Another downside is that when you start to see ad hoc costs adding up over and above the actual deliverables cost, this will often disincentivise you to continue asking those 'added value' questions you need answers on – which in fairness, usually ends up as a bit of a false economy.
Regular monthly advance
Advantage: If you are on a regular monthly payment scheme, you will receive priority of attention. Consultants, by definition, are working on multiple projects at any one time. Clients who are 'regulars', i.e. on a monthly payment scheme, are a priority for consultants as they are valuable clients to have. Regularised income in consultancy does not happen often – so you will usually get a lot of added value (often more than you actually get charged for). If you have regular dependencies on external advice, this is usually the best way to get the best value for your money.
Disadvantage: The monthly advance still needs to be paid for, even if you don't use the service that month. Note though, that it would be highly unusual not to receive far more value than you pay for each month in any event, so even if you might not use that advice in the month in question, you will usually be far ahead in value terms.
Further questions you may want to ask your procurement consultant/consultancy
Do you have any commercial interests or ties to any suppliers of goods or services and/or in particular, to any of the suppliers that supply ourselves or our industry?
How do we fit in to what a 'good' client looks for you? Are we someone you could deliver good value for?
How do we go about being clear about our requirements and the advice we need from you?
If we need more or different advice than we thought we needed at the outset, how do we go about getting that further advice?
In what form and how frequently will you keep us updated about activities being undertaken and the benefits this is affording us?
How can you assist us in delineating what 'success' looks like for the advice you are providing us with?
Can you put an average figure on how much you have been able to save clients?
If I explain the type of procurement support work we think we need, will you be able to suggest a number of your clients we can speak with who you have given similar support to?
How do you go about your due diligence process to determine whether the type of support work we have explained to you is in fact (a) what we need and (b) whether it is in your 'sweet spot' to be able to deliver excellent value for us?
Would an exploratory conversation to better define the value we offer as procurement consultants be of benefit?
You might just want to sound-board some ideas, need some assurance or be unsure if your existing advisors (whether procurement, legal and/or commercial) are working at the edge of their expertise on your more complex procurement projects. If so, please get in touch for an informal, no obligation discussion.
BPG is a highly specialised integrated team that gets complex/strategic procurement projects into a better place, quickly. We help to empower your existing complex procurement, legal and contracts teams to deliver excellent outcomes; often with a huge return on investment. Think of us as an extension to your specialist procurement, technical, commercial, contractual and legal teams, supporting you all as a strategic partner.