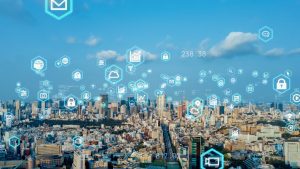 It will not come as news to you that the vast majority of complex, large-scale digital transformation projects fail. This will happen for a litany of reasons, but against such a backdrop, the most important question is that if you recognise the signs of potentially terminal issues in your digital transformation project, what can you do to bring it back from the brink, to set it on a path to bucking the trend and achieving its stated goals?
Is there an obsession with digital transformation?
If the odds are so weighted against success, why are so many organisation moths drawn to the flame of digital transformation?
Because they have to be.
External pressures necessitate change – and these pressures include emerging competition and risks, coupled with advances in technology, a desire for greater productivity, prioritising and facilitating innovation, a need for improved connectivity and evolving work practices, increased importance of cybersecurity and cost-value questions internally.
These are just scratching the surface of the reasoning behind the insatiable demand for digital transformation projects across the globe in recent years.
Evidence of this can be seen in a recent version of Adobe's global survey, the Digital Trends report. It cited that 64% of its 13,000 professional respondents said that customer experience and digital transformation were a priority in helping them to achieve their annual targets.
The public sector position on the continued popularity of digital transformation and service channel shift projects is similar. Major government projects are monitored by the Infrastructure and Projects Authority (IPA), a joint unit of the Cabinet Office and the Treasury. In its annual report, the unit separated all of its projects under four headings:
Military Capability
Infrastructure and Construction
ICT and Transformation
Service Delivery
In 2020 the government's major projects portfolio included a whole-life cost of transformation projects valued at £1.9bn. Almost all of the primary government departments were represented within this figure – the MOD, DfT, HO, MOJ, DHSC, BEIS, CO, DCMS, HMRC, DfE, DWP and the ONS.
Change is inevitable, but transformation is a strategic decision.
Why might your project need realigning?
Monitoring progress on a project is vital to its success. Installing an Intelligent Client Function (ICF) team from the outset to liaise with their supplier-side counterparts, to be your eyes and ears on the ground and your early warning system should an issue appear on the horizon, will help you to determine whether the issue you face is simply part of a natural ebb and flow within a project or something more serious.
There are a whole number of reasons why adverse issues occur on a project and a wide spectrum of reasonable responses to them to reset your project and the relationship you have with your supplier.
Reasons for challenges include:
Ambiguous business outcomes and objectives
Poorly articulated supplier engagement and due diligence by the supplier
Poor communication
Insufficient resource allocation
Poor governance
Financial issues
Cultural challenges
Misaligned behaviour management.
These tend to fall into two fundamental camps: a) issues caused by poor planning and communication, and b) issues caused by poor execution and management.
We recently wrote an article titled Buying digital transformation services and technology? 3 steps to success that talked about six common mistakes clients make when embarking on a new complex large-scale project which are also relevant here.
Our 5 tips for realigning your digital transformation project
With so many digital transformation projects falling short of expectations, it makes sense to have a Plan B, to have a recovery process in place should any significant deviation occur. Call it an insurance policy, one you'd hope never to need, there to offer risk-mitigated business continuity.
It's also important to know when to 'drop the hammer' on such a Plan B as approaching a minor downturn in productivity with a major realignment strategy could well cause more issues than it might solve.
It goes without saying that relationships will be different on every project and, therefore, what may help to bring one back on track may not help another – and  could even risk making things worse. However, after working on hundreds of complex, large-scale, projects over the last 20+ years, we have good evidence of the strategies which have been most successful in turning around dysfunctional, toxic or just troubled relationships.
So, once issues have been recognised, it's time to work with your partner to determine the best way forward – here are five key evidenced tips for doing just that.
Revisit the 'why' with your supplier
Rescope where necessary
A reminder of the 'duty to warn'
Personnel and governance changes
Contractual clarity and adaptation.
Tip 1: Revisit the 'why' with your supplier
When a relationship needs to be realigned, one of the first things to consider is whether the project outcomes have become lost in translation, or forgotten, somewhere down the line.
Reassess the clarity of your 'why' – why you initiated the project, why you need to achieve the stated outcomes, why it's so important to your organisation and what else is connected to the success of the project.
Check whether your business case is as clear as it can be and if you have allowed your supplier to determine the 'how' of service delivery for itself without any interference – critical friend challenges are fine, but it's important that your supplier must have ultimate autonomy in deciding the correct 'how'. Also, revisit the 'why' with your supplier to ensure that they fully understood this, and, if there are any ambiguities or misunderstandings, now is your opportunity to clear these up and restart your journey together.
Most importantly, do all of this alongside your strategic partner as their understanding of your 'why' is as important as your definition of it.
Tip 2: Rescope where necessary
Sometimes all that is needed to put a project back on track is a full and frank discussion with your supplier partner about what, in your eyes, has gone wrong and explore with them what can be done to fix it.
In reality this is a delicate negotiation, one that is fraught with dangers, but a well-planned and executed rescoping session will often remediate issues quickly and without compromising on your original objectives.
Gather quantifiable evidence to back up your case for a need for change as evidentiary material and quantified facts will showcase where improvements are needed and your strength of position in asking for them. They also offer benchmarks for progress against promises for change.
Also, be prepared for push-back. Take a long hard look at your team's role in the situation, as it's rarely all one party's fault. Understanding the part your people played can help to identify the weighting of responsibility to change and give you an opportunity to play your 'commercial trust' hand first by presenting a plan for amending things from your side to enact change and increase the likelihood of buy-in from your supplier's side.
Approach the rescoping session with a genuine desire to resolve and fix, but it is important to ensure that all parties are aware that there needs to be accountability after such sessions and progress should be tracked to evidence that the issues raised with your supplier are being remediated.
Of course, rescoping may not be required because of an issue in the relationship as external factors can necessitate a rethink – changes in the global economy, technology, availability of resources, and simply a changing understanding of the task ahead which, due to its transformational nature, could not have been fully determined at the outset.
The end result of the session should be a greater understanding of the issues and of one another, a commitment to realign the relationship and a document that you'll both approve containing the changes and a timeline to a new set of quantified milestones that aim to get you back on track.
Tip 3: A reminder of the 'duty to warn'
Most suppliers acquire 'expert' status, due to their previous expertise in the service/solution you engage them to collaborate on as they have dealt with many other such projects with their client base. This means they have certain additional responsibilities that might not be documented in the contract, but are often implied in law.
One of these 'expert responsibilities' is the 'duty to warn'.
As an expert in their field, they usually have a responsibility to inform you – both pre-contractually and throughout your relationship – if your expectations are unachievable, either in full or in part, due to their abilities and capabilities, or simply because they are unachievable.
If you have reached a period in your relationship where things have started to go wrong, and you suspect this may be due to your supplier failing to warn you of something they should have done under their expert responsibilities, it is often the supplier's responsibility to remedy the problem at their own cost, not yours.
The typical counter-argument from a supplier that 'your requirements weren't clear' doesn't absolve them from asking you the right questions pre-contractually in order to bring clarity to what wasn't clear to them in the first place. Remember, the law views them as the 'expert' so they are usually under a duty to 'ask you the right questions'. However, if the supplier has not asked you the right questions, and it is likely to be their responsibility to fix the issue at their own cost, this doesn't negate your role in collaborating with the supplier where they have asked the right questions, but your responses have been left wanting.
Reliance on legal recourse should always be considered a final resort, and quantitative clarity from the outset is preferable for all.
Notably, we would always advise to 'pick your arguments'. For minor transgressions you can have a conversation which wipes the slate clean, so a reminder of their 'duty to warn' can be used for the good of the relationship going forward – again, keeping a documented record of what you have agreed.
For more material transgressions, you could consider following up your conviction in their failure with a formal contractual escalation, though it should be recognised that it's important to do this in line with more informal governance that supports it.
Tip 4: Personnel and governance changes
A 'workable' plan still requires the right people to execute it. In any strategic relationship there are likely to be people who clash – those without the required skill or aptitude, those who wilfully or otherwise hinder productivity, and those whose attitude has the capacity to influence more poor behaviours in others around them to the detriment of the project.
Where these people are involved in managerial responsibilities, governance can suffer as a consequence.
If 'who' you have working on your project (both on your team and that of your supplier) is holding you back, now is the perfect time to discuss a change.
Such a change should often require parties to agree overlapping responsibilities to ensure closer working relationships between supplier and client, clearer communication and truer collaboration.
Tip 5: Contractual clarity and adaptation
Clarity of objectives, personnel issues and challenges faced may well influence the direction of your relationship, but contractual realignment is another factor to consider.
As a relationship progresses, each party gains a better understanding of the capacities and competencies of the other and a real-world analysis of how the performance of the service/solution has fared can be undertaken.
Of course, the terms of the contract are themselves a key factor in guiding parties and dealing with issues. Periodic assessment and realignment sessions (at least twice a year) should be undertaken throughout a relationship, but this is all the more important should significant challenges have arisen.
Use this opportunity to realign your agreement to better reflect the needs of the relationship, clarify what has previously been considered ambiguous, revisit anything which may have been misunderstood and realign your contract terms to be fully fit-for-purpose to drive the 'right behaviours' between you.
What now?
To find out more about how other successful strategic partnerships have improved performance, take a look at this white paper titled Improving IT Projects: 9 steps for getting mission critical implementations back on track or contact us for more tailored guidance.