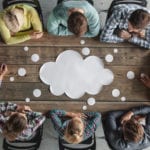 This blog post is the third in a series that will assess some of the most significant changes to the new EU Procurement Directive* and examines the possible impact across the Public Sector.
This article highlights the proposed changes to guidelines governing the various types of criteria during the procurement process; specifically the bidder selection criteria, tender evaluation and exclusion criteria, and the contract award criteria.
EU Procurement Directive: Bidder Selection Criteria
We believe that this new provision could be an attempt by the EU to expressly limit the size of contracts bidders can tender for. It appears that the new Directive may seek to stop bidders from trying to tender for contracts more than three times their turnover.
Given that other aspects of the Directive are so focused on providing opportunities for small businesses to get involved in the procurement process, the proposed changes to the bidder selection criteria seem almost counter-intuitive and could actually be very restrictive for some SMEs.
However, if this change did come into effect, but an Authority decides to split a contract into lots, then the problem could be solved as the qualifying turnover ratio would be based on the individual lots, rather than the whole contract.
But, as we've discussed previously, the concept of splitting lots simply to include SMEs in the process may not always be beneficial for Authorities. Multi-lot contracts (especially for complex services or solutions) can actually increase risk on the part of the client by making it more difficult to achieve a 'one-stop' scenario, where one prime contractor takes overall ownership of the contract.
This new EU Procurement Directive could prove significant if it is adopted by the UK government. Reassuringly, we are given to understand that the UK government will not do so. But watch this space…
Tender Evaluation Before Exclusion-Checking and Exclusion Criteria Changes
This is to be a new provision that will allow Authorities to examine tenders before deciding if the bidder fulfils or fails the evaluation criteria.
Previously, Authorities practised a retrospective approach where tenders were checked after undergoing an exclusion checking procedure. This usually involves examining information collected as part of the Pre-Qualification Questionnaire (PQQ). By allowing the examination of tenders before any other part of the process begins, the new Directive could make it easier to bid and also save time and money.
However, this process should be approached with caution as it uncovers some potential pifalls. For example, if a bidder has to submit a certificate or third party evidence of qualifications, then these will stand as current for two years and can be used across other tenders. Whilst this may seem like a useful time-saving efficiency, it must be remembered that bidder credentials and best practices within certain industries change regularly.
For a large, expensive contract, the ability to examine bids sooner rather than later could prove to be a useful change, but be mindful of the potential downsides and approach each competition on its own merit. What might be the impact in time and cost if by checking exclusion criteria toward the end of a procurement you suddenly find that the bidder has to be excluded? Happily, it is worth mentioning that there is nothing in the new Directive preventing you from continuing to use the PQQ if you feel it is appropriate to do so.
Another change is that Authorities may now, at any time during the procedure, exclude a bidder where it is revealed the bidder committed exclusory acts before or during the procedure.
Also, an Authority is permitted not to award a contract for the best tender where that bidder does not comply with, or has violated, applicable obligations under EU or national law in the field of social and labour, environmental or international social and environmental law provisions. An exclusory action would be, for example, not paying the national minimum wage. This might be of particular interest to those operating in the fields of social care, community-related services and the like.
Other new exclusion criteria include:
Where the bidder has been subject to a judgement for terrorist offences, offences linked to terrorist activities or terrorist financing
Where the authority can demonstrate the bidder has entered into agreements with others aimed at distorting competition
Where the bidder has shown persistent deficiencies in the performance of a substantive prior public contract, whether intentionally or through negligence, which led to early termination, damages or other comparable sanctions.
Where the bidder seeks to influence the authority's decision-making process or has sought confidential information pursuant to obtaining an unfair advantage.
Whilst many of these exclusions serve to tighten up and clarify existing exclusion criteria, there are still grey areas to be clarified and we feel there could be challenges arising as a consequence of the Rehabilitation of Offenders Act, for example.
With regards to exclusion because of 'persistent deficiencies' in relation to previous public contracts, this could be a very useful tool but raises the question of how Authorities would find out such information and what level of proof would be required on the part of the Authority.
Ultimately, in practice the provisions of any Directive become subject to case law and precedent, and definitions and circumstances will need to be tested in a judicial environment. Clearly, further clarification of such important exclusion criteria will be required and, as such, should be used with care until firm grounds are established.
Contract Award Criteria
Under the new Directive, Authorities will now be allowed to award contracts based on the lowest cost (with cost assessed on the price alone or as a lifecycle cost), as well as the traditional MEAT basis.
This change is a significant one as it was previously (and understandably) frowned upon to lean towards awarding contracts based on cost alone. The change could be useful in some circumstances, such as for the provision of basic commodities or utilities, but clearer guidelines are needed to limit abuse of the award by cost option, especially given the current economic climate where Authorities are forced to save as much money and cut budgets as much as possible.
The Directive does, however, provide a mechanism to help counter such abuse. Where a tender appears to have an abnormally low price, the bidder can be asked to explain the pricing and if their evidence does not satisfactorily account for the low price they can be rejected. This new provision is potentially quite useful, especially where the bidder may have made genuine mistakes in calculating costs or underestimated the costs required to maintain a project long term.
In future, award criteria will now also be allowed to include:
Design for all users
Environmental and social characteristics
Innovative aspects
Conditions of commercialisation
For social services, inclusion of the above terms is useful and aims to ensure that the choice of provider is not made solely on price, but takes into account quality and sustainability criteria.
Concluding Thoughts
It is clear that the new Directive aims to improve fairness and equality throughout the procurement process, and the introduction of clearer and more sophisticated criteria specifications should facilitate an easier system of operation. As always, we advise that you plan out your exclusion, selection and award framework early and ensure that you scrupulously and transparently exercise best practice and due diligence when applying them.
In the concluding post of this series we'll be considering the new time limits which will apply at various points in the EU procurement routes, looking at some miscellaneous other changes and reiterating the need for pre-planning and forward thinking when it comes to implementing some of the changes to the new rules.
* This post has been written and published before the planned changes to the new EU Procurement Directives come into force. As such, it should be noted that all points raised are subject to ratification and possible future qualification. This post does not contain an exhaustive list and final documentation should be referred to for clarification and finer detail.
Photo Credit: iStock