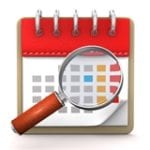 Although we are no longer part of the EU, large parts of the EU Procurement Regulations still apply for UK public sector bodies. For above threshold procurements there are five main procurement routes you can take, these are: Open Procedure, Restricted Procedure, Competitive Procedure with Negotiation (CPN), Competitive Dialogue (CD) and Frameworks. There are hundreds of different Frameworks available depending on your type of organisation and the type of product or service you wish to buy with different options of Direct Award and Call Off/Mini Competitions. A good place to start with trying to find a suitable framework for your situation is from the Crown Commercial Service. 
Typical Procurement Route Durations
Trying to estimate the length of your procurement can be like asking how long is piece of string. However, the diagram below provides a guide to the typical duration and stages for each procurement route (procedure) available under public sector procurement regulations. Typical Procurement Route Durations: 
Open 

Procedure

– 4 months

 

Restricted

 Procedure

 – 7 months

 

Competitive Procedure with Negotiation – 12 months

 

Competitive Dialogue – 12 months

 

Frameworks – 1 to 5 months

 

It should be noted that the above timeline does assume that you have completed all the pre-procurement activities and you are ready to publish your procurement documentation and contract notice. Please familiarise yourself with the Regulations for your specific circumstances (or contact us) because while there are options to shorten timescales, there are also other reasons why you would want to take a slower approach, especially when it comes to engaging in supplier due-diligence. 
Determining Procurement Timeframes
Competitive Dialogue (CD) and Competitive Procedure with Negotiation are the hardest to predict the duration of due to the dialogue/negotiation stages. We have assumed five months of dialogue for CD, however, it could be more or it could be less. For example, if you find that the bidder solutions are meeting your requirements after the first round of dialogue then the dialogue stage could be closed at that point, which might take the overall process down to 8/9 months. We would advise that speed should not be the main aim of these stages but that the focus should be on ensuring that supplier solutions are fit-for-purpose and meet your business objectives.  
Further Information on Procurement Routes Timeframes
For guidance on how to accelerate procurement procedures in times of crisis and matters of urgency see 'How to Speed Up the Procurement Process' for more information. 
 Or you can watch our on-demand webinar:  
https://www.bestpracticegroup.com/webinars/fast-track-procurements/ 
FAQs – Your Questions Answered
Do you have a question relating to any aspect of strategic supplier relationships that you'd like answering? Please get in touch and we'll respond to your question and add it to our FAQ pages.