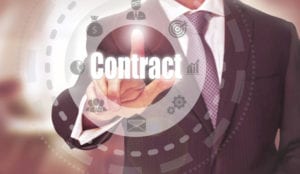 Before signing up to new contracts – especially large ones – a round of pre-contractual due diligence is something that should never be skimped on, skirted around or ignored.
Due diligence is the safety net that assures your supplier 'asks you the right questions' of your requirements, so that (a) they [and you] have clarity of 'what good, but affordable delivery' looks like and (b) they provide a fit for purpose service and/or project in line with your requirements and expectations – without any material misunderstandings. The output from this due diligence, providing it is structured in the right way, always help you make a decision on a like-for-like, fair and equitable basis.
However, while this safety net is well known and often well adopted by clients, over the years, we have been asked to realign many client/supplier relationships which have experienced issues or are now perceived to be beyond the point of no return. Often, this is thanks to the due diligence not being conducted as it should have been. Nowhere is this more evident than around complex technology/solution integration purchases. In some cases, end-clients can perceive that they have been swayed by the supplier's sales pitch. This perception is far more common than you might think.
Pre-contractual due diligence: the knowledge gap issue
Often the primary cause of misunderstanding is the solutions and business knowledge gap that exists between supplier and client.
Supplier salespeople are there to sell. While it can be perceived by clients that suppliers will use every sales tool available to them, including manipulative techniques and offering lowball pricing to entice, this is only true of more unprofessional individuals. These individuals often have sales targets to meet, which they strive to achieve through convincing client-side purchasers that what they have to offer, is exactly what the client needs (even if it is not).
Most professional salespeople will place achieving the best outcome for their clients much higher on their priority list. However, even in these circumstances the reality is that without all appropriate due diligence they will usually not know the specific details of the client's own assessment of their requirements or how much they know about the supplier's particular solution. It is also possible for purchasers/clients to fall into the trap of assuming that the supplier knows more about their requirements than it actually does and that the supplier will inform them of the technology's full use potential and limitations. Such assumptions and a lack of important detail clarity can easily set the relationship on a less than favourable path.
During the client's assessment of competitive solutions, it may seem that a low quote may be tempting, but just like the assumptions of knowledge and holistic understanding between the parties in presales meetings can lead to an inappropriate solution unravelling during implementation, an under-priced solution is likely to end up costing someone dearly.
Don't be caught out by the 'catch-all' solution
Some sales people can present off-the-shelf products and/or services as all-encompassing solutions, though without a detailed understanding of the client's needs and expectations through pre-contractual due-diligence, it really is not possible to correctly ascertain where any material gaps lie. While there is rarely a simple solution that will meet particular requirements straight out of the box, the combination of a desire to sell on the supplier's part, assumptions made by the customer, plus a failure for the supplier to 'ask the right questions', can all lead to misunderstandings about what exactly is expected on both sides.
Changes may be costly, for everyone
Our experience of having to remediate complex projects, service and supplier relationships, evidences that it is important to not assume that 'tweaks' to the product or service (or technology supporting the services/project) will be simple, free or even achievable. Some services/solutions appear less expensive because of (a) their limitations or (b) assumptions suppliers often make over your requirements, which will mean that seemingly simple adaptations to meet your specific needs could actually be very complex and costly to implement.
It is, therefore, all the more important for it to be made clear from the outset
(i) how you have arrived at your requirements,
(ii) the right level of pre-contractual due diligence undertaken by suppliers with appropriate gap analysis,
(iii) how much of the solution will be delivered as standard to meet your requirements in a fit for purpose manner and,
(iv) and how much will require added development at extra cost.
Of course, clarity is also in the supplier's best interests, because misunderstandings about what exactly their services, solutions and supporting technologies do and how suited it is to the client's requirements, can cost them in time, money and reputation when disappointed clients demand a resolution.
Pre-contractual due diligence: crystal clarity from the outset
Your pre-contractual due diligence should start long before any supplier meetings. To ensure that the right questions are asked, the right solutions sought and assumptions banished from the procurement process, a thorough review of the needs (including properly quantified outcomes and objectives) of the organisation and the ways in which the services and/or projects/technologies may satisfy them, must be undertaken.
Such a review may be carried out in-house, or by an independent third party, who are experienced at delving into the detail of structuring suitably appropriate due diligence exercises. This is no small undertaking and should be afforded the time, manpower and budget required to gain as accurate a picture as possible to move forward with.
Just as you would expect to pay for an architect to establish a fit for purpose design for your home extension within your budget, you should also expect to pay for the expertise of an experienced systems architect when looking for the most appropriate technology solution for your business needs.
Unfortunately, evidence suggests that neither clients nor suppliers invest nearly enough in their pre-contract due diligence process. This is likely to lead to a greater chance of misunderstandings. This is due to the level of assumption which has inevitably taken place at the outset, and sometimes continued on an on-going basis. In fact, it seems to be all too often the case that substantive due diligence is not conducted until after contracts have been signed – at which point parties have usually already entered into a long-term contract, which in turn, often means they start to enter into damage limitation mode, as they perceive they are locked into their relationship and have to make the most of it, often for a very long time.
The question of governance
Of course, there is plenty of potential for things to go astray beyond the initial negotiations too. With each extra layer between seeking a technology solution and ultimately implementing one, there is added potential for misalignment and misunderstanding. This simply underlines the importance of developing stronger foundations from the outset: foundations based on a clearer understanding of what is good about how you currently operate and where changes would be really helpful. Following on from this step is to gap analyse the degree to which the solution offered, services all, or just some of those needs. The subsequent understanding of purpose and alignment of expectations can continue on into the implementation phase of the project, providing a smooth handover process is created.
Best practice for getting the solution right first time, on time, to budget and time scales (avoiding conflict, costs and confusion)
Preparation, preparation, and due diligence on your preparation, is always the best course of action. If you enter a sales pitch without all of the right knowledge and clearly defined goals, then serious misalignment over your expectations is likely to follow.
For any project, there are seven key rules that will minimise the risks involved:
Prepare your business case. This is a time consuming process, which is one of the reasons why it is often watered-down. However, this deep analysis into determining your current position, the issues you are looking to overcome and the quantified change to your organisation should you achieve what you wish to as a result of the solution you are looking for, is essential for you to be able to articulate, what you need from your suppliers. The end result is clarity of purpose. The process of drawing in all stakeholders in this process as part of the business case creation phase, also gives you an opportunity to start the campaign of achieving higher levels of buy-in from those whose support you'll need, throughout the implementation phase and beyond.
Clarity of communications. A clear and detailed business case gives you a better chance of explaining what you want and need from your supplier. However, whilst it is the supplier's responsibility to 'ask you the right questions', you should do your best to make sure you have communicated your expectations as clearly as you can. The greater the lack of clarity, the more chance your supplier will miss asking you the right questions and you won't end up in a good place between you.It is equally important to have clarity of communication between multiple teams on both sides involved in the sale, delivery and use of the solution. Time should be taken throughout to qualify that understanding to make sure that all parties are pulling in the same direction and understand roles, responsibilities and outcome expectations. Communication clarity also should extend to all written materials including the procurement documents and your contract as any ambiguity that creeps in risks the prospects of your relationship and the project as a whole.
Talk about 'what' and never 'how'. You know your organisation and your service/project/solution users far better than your supplier, so it can be tempting to share your thoughts on 'how' your supplier should go about structuring a best-fit solution for you and your users. This would not be a good idea for two very important reasons. Firstly, your selection of the supplier was based on the specialist knowledge they bring; to start dictating the 'how', degrades their ability to employ that knowledge for your benefit. And secondly, an expert supplier has certain contractual duties to you (even if not written into the contract). You encroaching on 'how' will be likely to weaken your access to legal recourse should you need to call upon this in the future.
Understand your supplier's 'duty to warn'. Your supplier has a duty to initiate a light form of due diligence from the moment you start talking with them if they are classifiable as 'experts'. The law requires them, under a 'duty to warn', to let you know: 1) what their advice covers, 2) what it does not cover, and 3) what the consequences will be to the project of their lack of coverage in those areas. They are also expected to 4) let you know when the information you've supplied them with is not clear or complete enough for them to make an informed judgement on. Essentially, they are responsible for letting you know if they have all they need to give you best advice. Your understanding of this responsibility is important because it means that you can assess whether they are living up to their legal obligations and subtly guide them in this direction if they are not. Information gathered from intelligent questioning at this stage and or answers freely given as part of the supplier's duty to you can inform greater clarity in your own due diligence.
Always favour 'fair' pricing over 'lowball' pricing. Overenthusiastic salespeople can often underestimate the work involved and overestimate their ability to deliver, offering you a 'too good to be true' price for their products/services. While you might not need to be told what this may result in, still too many are tempted by the lowest quote. Sometimes this may be the right answer, but only after you've also established that the price is fair, because if it's not, then a struggling supplier is a disengaged supplier, a corner cutting supplier and a far more 'likely to come back to renegotiate' supplier. It is always preferable to pay a 'fair' price – that you have ascertained through adequate research. This ensures commitment, innovation and collaboration. A lowball price often sees cracks appearing in your relationship due to financial strains. Fairness should also extend beyond mere pricing and into the apportioning of risk (based on each party's expertise), the responsibilities of the parties in the contract and the management of the project, all to promote greater commercial trust and collaboration rather than confrontation.
Structure and equity. One of the most important factors in any procurement exercise is the ability to be able to fairly assess one supplier against another – to make the most informed choices, but also to protect yourself from the possibility of a dispute arising for perceived bias selection. Reverse engineer your business objectives into a detailed response template so you can compare one against the other for their specific strengths and weaknesses.
Information analysis. Once you have spoken with your bidding suppliers, stakeholders and so forth. you will have a far greater amount of data from which to ascertain for yourself whether the benefits outweigh the risks on this project and how, if at all, initial assessments of what's required, or outcomes expected will need to be adjusted.
BPG has worked on hundreds of projects for both public and private sector clients and suppliers; therefore, if you would like to discuss your organisations' pre-procurement, outsourcing relationship or supplier exit strategy needs in complete confidence, please feel free to get in contact with us.