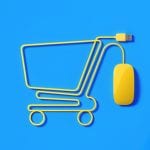 The SAP IT project, eLWIS (electronic merchandise management and information system) has been dropped by client, Lidl, after 7-years of analysis, development and trial rollouts. What happened, where does the blame lie and what now for the global retail brand that in 2011 decided it needed a radical change to keep up with its global expansion pans but now finds itself practically back to square one?
Background to SAP IT Project
In 2011 Lidl made the decision to replace its homegrown legacy system, which was reaching the limits of its capacity. In fact, SAP claimed that Lidl's system was "hampered by process breaks, redundant master data storage, integration gaps and functional restrictions. Moreover, a combination of myriad interfaces and modules and a decentral server structure was making the task of running and maintaining the system increasingly complex."
Lidl turned to SAP for a new system which Head of IT, Alexander Sonnenmoser, said would make them "fit for the future". It is common knowledge that SAP has, for some time, been a leading solutions platform in this arena so, in 2011, it would have been seen by the sector to be a logical move.
However, in recent months, ComputerWeekly carried out a survey of companies running SAP projects under the title "Chances of success with SAP are only 50-50". This statistic follows on from wider industry perspectives of large IT projects supporting business transformation programmes where our own observations align to those figures. Just one example of this is from analyst firm Gartner, whose research indicated that "55% to 75% of all ERP projects fail to meet their objectives".
The SAP Situation
In 2015, SAP proudly announced that they had developed a new enterprise resource planning (ERP) system for Lidl – an electronic merchandise management and information system named eLWIS, based on SAP for Retail powered by SAP HANA. Its roll-out had already begun in the organisation's Austrian stores. The project at that time must have been going well because in 2017, SAP awarded Lidl a prize for being one of its best customers. However, by July 2018, matters apparently had taken a turn for the worse because Lidl announced they were to walk away from the €500m project. Due to the scale and speed of the demise of this relationship, we felt it would be useful to investigate what happened and determine what lessons can be learned from their experience.
The Lidl – SAP – KPS Relationship
It is reported that Lidl currently has 10,000 branches in 28 countries with plans for further expansion. SAP is one of the world's largest independent software manufacturers and its ERP solution provides applications to ameliorate organisational processes, giving companies the ability, among other things, to use real-time data to predict customer trends across entire organisations. In turn, KPS is the German management consultancy tasked with guiding Lidl through this significant business transformation from its legacy operating model and software, through to its new target operating model supported by the SAP ERP solution.
From the reports reviewed, it seems that, initially, all seemed to be progressing well with the Lidl – SAP – KPS partnership. By 2015 SAP had a new electronic merchandise management and information system to trial in Lidl's Austrian stores. According to Handelsblatt Global, a media firm reporting on German businesses, they also ran pilot phases in the US and Northern Ireland. At some point soon afterwards, however, it was reported that progress had slowed significantly. The media indicated that KPS claimed their pilots all ran like clockwork and that delays in progress lay elsewhere.
Observer Commentary
The first we were made aware of this project situation was seeing commentary from the CEO of QuantiQ Technology, Stuart Fenton. He reported the revelation that this huge initiative, with many complex supporting factors and at an investment in excess of €500m, was in the process of being wound down. Fenton suspects that the blame should not be placed on SAP, but on Lidl's governance process. He claims, from experience, that more often than not, projects fail because the end user doesn't have "a clear vision and they change course too often".
From our own experience of dealing with in excess of 500 complex projects involving strategic partners, a lack of clarity as to the future target operating model, along with a lack of appropriate early market testing and operational/technical due diligence, can be fatal. It's often not the size of the project that is the issue, it is how the articulation of the 'future operating state' has been quantified at the outset. This level of articulation needs to be commensurate with the size and operational criticality of the project.
From an observer's perspective, the lack of articulation is something we have noticed time and again and we have covered it in several of our previous articles – notably on the eBorders project and UnitingCare, to name but two where early ambitious objectives were not met due to a lack of clarity, communication or expertise. From what has been reported and, in fairness, it's never that simple, it seems communications of expectations have not been articulated to the degree necessary for this programme to be successful.
In principle, it appears there are four primary learnings from what we have reviewed on this project: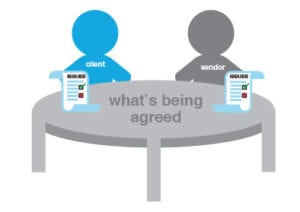 1.

Clarity of the Future (Target) Operating State
We often see examples of where short cuts have been made in this vital phase in a programme/project. In such situations clarity has given way to ambiguity, not enough is understood about where the organisation currently stands, where it wants to be post-project/purchase and the quantifiable difference between the two, which is of course the foundational information needed to draw up a decent business case for the commencement of such a venture.
Once you have determined your goals and have established the business case for striving to achieve them, it's important to determine whether this is all feasible through diligent and structured early market testing. Do resources, timings and expectations stack up? Is it a viable venture to embark on?
2.

Communication to Appropriate Stakeholders
Clear, detailed and unambiguous communication is vital on any project. Once you have clarity of outcomes, it's important to appreciate the milestones that will indicate you are making progress at the right pace, key performance indicators to identify whether you're on track to your destination.
With all of this articulated, it must also be clearly communicated to all parties involved. Showing a commitment to an open, clear and two-way conversation between client and strategic solutions partner is not just an excellent first step, but a mandatory one to encouraging the right behaviours in your relationship. The detail you go into at this stage will provide the elements necessary for a clear and easy to follow contract to govern that relationship.
The initial plan was for SAP to adapt a standard solution to Lidl's needs. However, it is reported that due to its apparently unconventional approach to pricing on its inventory management system and numerous other complexities that arose, the system became "more susceptible to failure" and costs rose while performance fell.
3.
Expertise from the Strategic Partner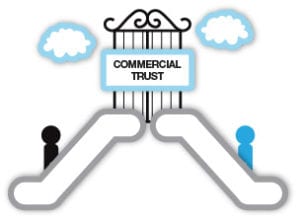 As important as clarity and communication is, the pre-contractual due diligence stage on any project is critical – this is the point at which you ask your partner to assess your business case against their industry knowledge and capacities, sense check whether your expressed outcomes are attainable and, just as importantly, whether they have the means to attain them.
Too often we have seen clients dictating 'how' a service should be delivered to partners, when their partner may well be in a better position to advise them on the best way forward. Do not fall into the trap of moving beyond 'what' is needed into 'how' that is to be achieved, as this is the role of the partner. This is what you choose a supplier to help you with, using their expertise and industry knowledge. So, give them the time and the freedom (within agreed and measured parameters) to thoroughly assess your fastidiously gathered and clearly communicated expectations. Their expertise could guide you down a far more efficient or successful road, or, in fact, steer you clear of a project that has too little a chance of success.
It has been reported that one of the primary issues in this project was a "but this is how we always do it" mentality from Lidl, which assumes that not only was supplier expertise constantly under question and the system required many new adaptations, but this will undoubtedly have added time and cost to the project.
4.
Your Strategic Partner's 'Duty to Warn'
Each of the above three elements is interconnected, for without clarity of direction you will find it increasingly difficult to communicate effectively to all parties. Without clear communication, it is unlikely you will receive the most effective guidance from your suppliers and without this guidance, you cannot rely on your supplier's duty to warn you, not only of the weaknesses in your project, but also any holes in their own ability to deliver it with any success.
Given a clear direction of travel, your supplier is required to inform you not only of what they can do for you, but what they cannot, and if they are not able to deliver on any material aspect of your expectations, they are also responsible for informing you of the ramifications of their not being able to deliver to those expectations.
This duty to warn also extends beyond pre-contractual due diligence to the remaining life of the project. If you rely on your supplier for their professional guidance, then they are under a duty to warn you of anything they know might adversely impact on your project throughout its life cycle. This is another reason why it's so important to allow your supplier to take care of 'how' they execute your instructions to achieve your outcomes – firstly, most of the time, they will have years of experience behind them guiding them in far more efficient and effective directions. Secondly, every time you interfere with this you can materially weaken any reliance you may later have on their duty to warn you of speed bumps along the way.
In the end, after all the adaptations and amendments that were required by Lidl along the way, it is reported the solution that SAP had produced was "not suitable for high-turnover countries". And in a letter to his employees, Lidl boss Jesper Hoyer wrote: "The strategic goals as originally defined were not possible at an acceptable expense."
Conclusion
Any major project/programme undertaking must be initiated with a clear vision of the expected quantifiable benefits that you expect to achieve, in order to justify the costs you calculate you will have to pay on a project. This is particularly true where an external strategic partner has been instructed to help support the organisation achieve its strategic outcomes. The process of gathering all of the information from all the relevant sources and sense checking them can be tedious and complex, but if you fail to do so in enough detail and with enough clarity then you are planning to fail. Take the right approach and the opportunities can be bountiful, and pitfalls avoidable.
It appears that Lidl now have to go back to the drawing board, which will frustrate many after seven years of dedication to the SAP system. They will now rely on their legacy systems that they already felt were outdated in 2011.
Photo credit: iStock