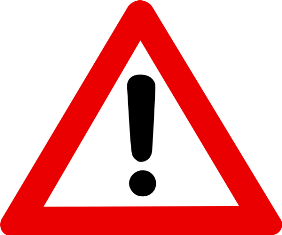 Have you ever been hit by unforeseen cost increases to your contracts? Did you feel your service provider really should have known about these costs and warned you about them in advance? Have you gone on to pay these costs?
A recent court case judgment has re-enforced the 'duty to warn' that professional service providers (such as strategic/outsourcing/technology partners) have to their clients.
The case, J Murphy & Sons Limited v Johnson Precast Limited was not a joint venture, technology or outsourcing based dispute. However, the judgment of the case applies equally well to strategic joint ventures, outsourcing and technology projects/programmes that involve service providers and where the end-client is reliant on the professional advice and expertise of an service provider.
Essentially, the case involved a specialist pipe vendor that represented itself as an expert in pipe technology and underground pipe laying. The case revolved around a construction company (Murphy) ordering pipe from the vendor (Johnson), although Murphy was responsible for the installation through another contractor. After the project had commenced, the structure of the construction project changed in that the type of pipe and the methodology for installation was no longer suitable. Although Murphy was aware of the changing nature of the project, it did not tell Johnson. Both Johnson and Murphy did not realise the changing nature of the project would have impacted the suitability of the pipe supplied by Johnson. Murphy, through its sub-contractor installed the pipe regardless. The materials used caused the pipe to fracture and caused significant damage to the rest of the structure. Murphy sued Johnson for not warning it of potential problems that, given it had represented itself as a specialist in its field, it must ought to have known would exist given the change in the project scope.
A not very well publicised case, Stephenson Blake (Holdings) Limited v Streets Heaver Limited helped set the scene for organisations that purchase professional services and advice. Basically, the judgment confirmed that when you purchase services from an organisation and you rely on their professional advice (for example, your service provider who you are reliant upon to deliver strategic outcomes), then those organisations have a 'duty' to 'think for you' and to 'warn' you of any issues that might have a material impact on your programme – before you enter into the contract. In essence, the your strategic partner is under a duty to:
Explain what their advice covers
Validate what it does not cover
Validate the consequential impact on the programme of what their advice does not cover
If the service provider does not explain these items appropriately to you pre-contractually, then it usually becomes liable to remedy any misunderstandings over your programme at its own cost.
 An 'on-going' duty to warn
The 'Murphy' case outlined at the beginning of this article, now confirms that service providers are not only responsible for this 'duty to warn' pre-contractually, but that these duties are still in place throughout the life of the programme. Therefore, any service provider whose professional advice you are reliant upon has a duty to warn you of any issues that may continue to adversely impact your programme, even if the programme has already been entered into.
To identify just how powerful your actions on a programme can be in overturning the written terms of a contract – Clause 15(i) of the Murphy contract said: 'The Customer must rely on its own skill and judgment and recognise good civil engineering practice in relation to the goods and shall satisfy himself that goods specified are suitable for the Customer's intended purpose.
On the face of it, this term stated that the customer was responsible to make sure that any professional advice it received and any services it purchased from the service provider was suitable for its purposes. It expressly excluded the service provider from having any responsibility in this respect.
Despite this term being expressly written into a contract that both parties had signed, the Judge found that this term did not relieve the service provider from its on-going duty to warn the customer if it knew, or ought reasonably to have known about a potential (but relevant) problem with the customer's programme.
 How does this affect me?
If for example, your service provider implements changes to an outsourcing service or upgrades some software but fails to warn you regarding any adverse impact that these changes may have (for example, the service changes don't work or you lose software functionality as a result of the upgrade) then the service provider is accountable to put any adverse operational issues right at its own cost.
 Key Points:
Your service provider has a duty to warn you about what their advice and solution covers and what it does not cover
Your service provider must validate the consequential impact on the project of what their advice does not cover and, separately, the consequential impacts of what their solution does not cover
This duty to warn exists not only pre-contractually but throughout the duration of the contract
The duty to warn exists independently of any written terms in the contract.
To read more about your service provider's duty to warn and why they have more responsibility to get errant projects back on track, please download our free white paper.