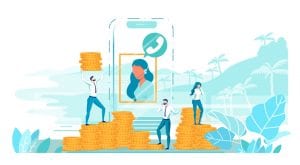 An Ofcom investigation, which has been going on since June, has concluded that in their provisional view, Motorola Solutions UK and Sepura have broken UK and EU competition law during what should have been a competitive procurement process by UK police services partner, The Police ICT Company. This article looks at what this means, why it's important and what the ramifications may be.
The background to Ofcom's investigation and subsequent provisional conclusions
The Home Office's new Emergency Services Network (ESN) was due to go live three years ago to take over from Airwave, Britain's incumbent private emergency services communications network. However, delays and issues with budgets resulted in this not happening.
According to Gov.UK, the ESN covers police, fire and rescue, and ambulance services, among others, serving 300,000 users via handheld devices and operating equipment in tens of thousands of vehicles, hundreds of control rooms and over a hundred aircraft.
This delay has necessitated the purchase of many more devices, accessories and services that run on the legacy system to cover frontline emergency service personnel until ESN is ready for its roll-out. Two years ago, this procurement exercise for a contract worth an estimated £180 million fell to The Police ICT Company – the organisation that supports strategic advice across all technological developments for UK policing.
Ofcom decided to investigate Motorola and Sepura because it was claimed that these two leaders in the supply of Airwave compatible tech and services, had shared "commercially sensitive information, including information on future pricing", an act which would be an infringement of Chapter 1 of the Competition Act 1998 and Article 101 of the Treaty of the Functioning of the EU.
As a result, Ofcom has escalated its investigation to a Statement of Objections which alleges that "Motorola and Sepura participated in a concerted practice that had the object of preventing, restricting or distorting competition".
This latest state of affairs now allows the parties to make representations to Ofcom, to put their case forward, before the regulator makes its final ruling on the matter.
How can collusion be identified?
To be clear, the action of collusion between Motorola and Sepura has been alleged but not proven.
For those of you not familiar with the action of collusion, it is the act of limiting competition as a result of an agreement between rival parties to cooperate in some way for their mutual benefit. Though often against the law, in some situations it is not always technically illegal.
There are times when collusion can be a practice that's skirting the edge of legitimacy. Tacit collusion is when parties follow a strategy without explicitly agreeing to do so, i.e. to do or not to do something because of a knowledge of how a competitor may react as a result. This is not illegal.
According to Joseph E. Harrington's working paper on detecting cartels (in cooperation with The Johns Hopkins University), indication that collusion may be taking place can be segmented under two headings: those that are 'structural' and those that are 'behavioural'.
The structural approach seeks to identify patterns in markets, determining where there is a greater likelihood of collusion existing – such as in markets where there is less competition anyway, where products have less diversity, and where demand and the organisations that compete for it are more stable – and investigating them more closely.
The behavioural approach focuses on looking for signs of firms coordinating their actions or identifying the existence of the end results of that coordination. This may come in the form of communications, whistle-blowers, suspicious and seemingly coordinated price rises, and so forth.
Harrington provides four methods for detecting collusion, warning signs that should lead your perspective on whether further investigation is warranted.
Does the organisation 'act' in a competitive manner?
Are the behaviours of the company in question consistent with those of a competitive organisation? Though organisations in different sectors may compete in different ways, there are many uniform behaviours that connect them all. If enough of an organisation's behaviours are inconsistent with the norms you have identified, then this would be enough to warrant further investigation. While this alone will not be enough to identify that collusion is taking place, determining by how much each business is deviating from expected behaviours could create a pattern for use within your investigation.
Has the organisation exhibited a significant recent behavioural change?
There are many reasons why a business might present as though it has made a meaningful break from its normal way of doing things – one of them is because of collusion, but determining one from another can be difficult. If you have been working with a particular organisation for some time, you may know the way they act, the way they price, the way they pitch. If you see a break from the established ways of the past, then this is, once again, an indication that further investigation may be required. Do not jump to conclusions, but do watch out for the signs.
Competitive benchmarking
In a similar way to #1 above, an assessment can be made of the actions of an organisation in one market as opposed to another. For example, consistently high prices in one region with consistently low prices or variable prices in another could indicate the actions of an organisation that is colluding with rivals. When an organisation price fixes with a rival it can confidently bid high as it knows that any meaningful competitors will not undercut them for the project. This can also point to geographical or vertical collusion where parties agree to carve up the market by location or production/distribution vertical integration to minimise competition and maximise prices.
Collusion benchmarking
Instead of comparing an organisation's behaviours with what is expected of a competitive business, you can compare them with what is expected of a collusive business to see how close they come to this benchmark. One example of collusive behaviour might be not reacting in a competitive manner with a price adjustment to counter a rival's lower bid. Most suppliers are locked in a price war with their competitors, always presenting the best balance of quality and cost in their bids. To see this change could be an indicator of collusion and one that must be investigated further.
Conclusion
The stakes are fairly high for Motorola and Sepura, as looking at recent fines issued by Ofcom we can see that the Royal Mail had to pay out £50 million and BT £42 million for breaking competition law in the last few years.
Anti-competitive behaviour is bad for clients as it limits options and often raises prices. It's fundamentally and morally bankrupt behaviour and, once discovered, can seriously impact on a supplier's reputation, rippling down to affect service delivery for all of its current clients.
So, if you would like to find out more about how to identify the potential of collusion in your procurement process I'd highly recommend reading Harrington's working paper that we've paraphrased above.
Photo credit: iStock