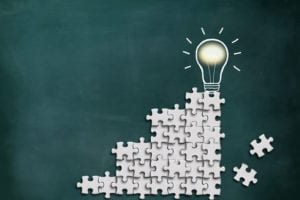 This is the final article in a series of seven that reviewed the twenty issues highlighted by the National Audit Office (NAO) in their latest report on emerging best practice in commercial and contract management.
Our articles have grouped these issues under the same seven headings as the NAO report – Commercial Strategy, Commercial Capability, Market Management and Sourcing, Contract Approach, Contract Management, Contract Lifecycle, and Transition and Termination.
This article considers the two issues from the report that are related to Transition and Termination in contract management.
Issue #19 of 20: Think about the end of the contract up front
When planning for a successful relationship it's important to consider not just the way your relationship starts and progresses, but also how it will end. Currently, across the public sector, the NAO report suggested that there is too broad a variance in the way agreements are created to deal with termination and extension of contracts and too little appreciation for when termination rights should be called upon. Lessons must be learned from the experience gained by organisations, so such decisions can be made more quickly and under the right circumstances in order that subsequent outsourced or in-house teams can take over with minimal disruption to services.
Warning Indicators
New suppliers not having access to sufficient information, in particular from existing suppliers, to ensure an effective transition.
Performance dipping where suppliers begin to wind down towards the end of a contract.
Not formally building in time to learn from experiences.
Termination rights being traded away without justification.
Emerging Best Practice
Plan thoroughly
The devil is in the detail when it comes to termination or clauses related to a contract end in your agreement. Clarity is vital – under what circumstances will termination be acceptable, what provisions are to be adhered to in those circumstances, what processes must be followed, and how will knowledge be transferred from existing to new suppliers. As with all critical clauses within your agreement it's important to consider all foreseeable situations, including what would happen if a transition plan were just not found to be appropriate in reality. Agreements are often heavily negotiated documents, but resist the temptation to barter with these termination clauses. These clauses should also be protected during those periods in the lifecycle of the agreement when the contract is scrutinised for adaptation and renegotiated to better suit the real needs of the project.
Plan the winding down
Some suppliers have been known, on occasion, to wind down their operations on projects in the run-up to their conclusion. This can mean lower productivity, falling standards, slower solutions to issues, the most skilled personnel being reassigned, and more. To prevent such a situation that will undoubtedly impact on your end users, it is important to build incentives into your agreement to keep supplier workforces invested in the quality and quantity of their service.
Consider information
At the end of an agreement you will have a vast amount more knowledge than when you started. To ensure that your supplier's successor can have a more complete idea of what they are bidding for, and to enable them to hit the ground running while also making sure that this hard-won intelligence is not lost in translation, detailed data must be captured and passed on to bidders vying for the position.
Lessons learned
While learning lessons from past experience is an important feature of any agreement, it is not enough on its own. These lessons must be used to improve efficiency in future relationships and they should be shared with others to improve the effectiveness of whole organisations, not just single departments within them.
Issue #20 of 20: Allow time to consider potential end of contract
The NAO report presented that the public sector in general was not leaving itself enough time to consider the pros and cons of continuing an agreement or moving to another supplier at the natural end of a contract. Much like the advice that was given in Issue #18 of 20 in the previous article on Contract Lifecycle, the advice is to give enough time to pause. In this case, leaving things too late can mean rushed decisions, a poorer negotiating position, and fewer opportunities for maximising value. Build this countdown to the end period into your agreement and plan your resourcing for best results.
Warning Indicators
Contracts extended on poor terms following insufficient time to consider possible termination and transition.
Not starting transition early enough and having to discard options as a result.
Reluctance to use processes for dealing with provider failure.
Emerging Best Practice
Assess contract performance
How have your suppliers fared against expectations? Did they hit milestones, work to KPIs, achieve outcomes? If they did not, were there extenuating circumstances such as political or economic change and how did they handle challenges and bumps in the road?
Assess options for change
Would it be commercially sensible to consider moving to a different supplier? Have you performed a detailed market analysis to see how current competitor costs compare with what you are paying for your supplier's services?
Moving forward
Gather market intelligence and assess current supplier performance well in advance of the end of your contract to give yourself enough time to quantify the benefit of renewing or terminating your agreement. If termination is decided upon, then a clear and properly resourced transition process and period must be planned for.
Conclusion: Transition and Termination in Contract Management
The issues related to Transition and Termination in Contract Management highlighted by the NAO in their report focus on two fundamental concepts: 1) the need to thoroughly consider how you can make the termination clauses of your agreement with your supplier practical, clear and detailed to ensure a smooth and amicable transition period, and 2) to give yourself enough time at the end of your agreement to determine whether it makes sense to terminate or renew.
Previous articles of ours have focused on several of the 20 fundamental issues highlighted within the NAO's 'Commercial and contract management: insights and emerging best practice' report. These issues are grouped under seven key judgements for commercial relationships. So for a full and detailed picture of these issues, click on the following links to be taken to the relevant article – Commercial Strategy, Commercial Capability, Market Management and Sourcing, Contract Approach, Contract Management, Contract Lifecycle, Transition and Termination.
Photo credit Kyoshino iStock