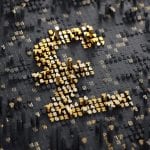 Your Challenge – You are overseeing a major project that involves a significant service delivery transformation or the procurement of a complex IT solution. You may be engaging in a new strategic supplier relationship or need to improve one that is not quite achieving the outcomes you expected. You already have a highly competent and enthusiastic team made up of in-house team members, external firms and/or interim consultants. You recognise, however, that with the service/solution complexities, high commercial costs and both corporate and personal reputational risks involved, they may be operating at the edges of their expertise. You suspect you may need some specialist support, but you need to understand what investment you will need to make, how professional services pricing works and whether your gut feel tells you whether this type of support might be of value, before you can engage anyone.
Importance of Visibility in Professional Services Pricing
Having supported more than 500 complex strategic supplier relationship projects – often coming in when things are going wrong and your supplier relationship/project costs are spiralling out of control – we fully understand how important it is for clients to have clear sight of specialist support and associated costs so you can manage and maintain realistic budgets.
Your Professional Services Pricing Questions Answered
You have probably trawled the internet to try and get an idea of professional services pricing for this specialist support, without making much progress … until now. In this article we'll explain:
The Legitimate Challenges with Providing Professional Services Pricing 'Price Lists'
Our pricing process and how our fees are structured
How you can minimise fees – and what can cause them to be higher/increase
What you can expect as a return on investment in our fees.
1. The Legitimate Challenges with Providing Professional Services Pricing 'Price Lists'
There are two main legitimate challenges:
Project Diversification and Variables
Competition Charging Transparency.
Project Diversification and Variables
This includes the size of the project, services to be delivered and the strategic nature of the supplier relationship you want to support your business outcomes. Most support services are bespoke and structured specifically around the particular project requirements and outcomes to be achieved. It can therefore be a huge challenge to provide a 'price list' as such.
Project day rates – are not straight forward because of the varying competencies and specialisms of individuals and how well they operate in integrated teams.  For example, a 'Partner' level individual may have excellent strategic capability but be unable to assure the work of the individuals that report to them because the Partner does not have enough deep domain experience of the specific support required to align with the business outcomes you wish to achieve.  A Partner that has deep domain experience of hundreds of strategic supplier relationships and has a dedicated integrated team that specialists in this, may have a day rate double that of a Partner that has much more limited experience and only forms an 'integrated' team with 'headline' CV skills (they may have done a few of these, but do not have deep domain expertise in the field) for a particular assignment.
Also, teams are often 'put together for an assignment' and the individuals may not have worked together extensively before and have little understanding of each other's strengths and weaknesses, or whether each of them even has the right level of deep domain expertise. Day rates in such instances may seem much lower, however, it is often the client's experience that they do not get to a fit-for-purpose outcome in the time frame they need, if at all. Conversely, a specialist and integrated team that has worked together extensively on these specific strategic supplier relationships, may well have higher day rates, but would usually get to a fit-for-purpose and assured outcome, in a small fraction of the time in comparison.
Is Your Project Better Supported by Interims or Integrated Teams? We touched on this briefly in the project day rates section above as it is in context. Hiring an integrated team is often much more cost effective than trying to bring together a number of individual consultants and interims, whose day rates can often be lower, we outline the reasons for this below:
–      Challenges with Interims
As an example, you may hire an interim, who has general knowledge of one discipline that you want input on for your strategic supplier relationship, but specialist knowledge of another. In turn, you pair that individual with other in-house and/or interims from legal, technical, finance and so forth, who, combined, appear to have specialist knowledge of complementary areas. During the project, you suddenly find that what you thought was  your 'dream team' of in-house and interims, then step on each other's toes. Together, they don't quite have the specialist deep domain expertise they represented (or you thought) they themselves had and you can often end up with no one willing to take the lead to provide the end-to-end advice that you need to assure a successful outcome in your strategic supplier relationship. Often, this is because of each team member's uncertainties with the skills and competencies of the other interim/in-house team members. This is natural, as it is usually the case they have neither worked together as an integrated team before, nor worked on something so critical as procuring and/or improving the performance of a mission critical strategic service/solution delivery partner.
–      Integrated teams accelerate your business outcome and save significant end-to-end costs
By focusing on trying to keep costs minimised rather than on achieving a value for money outcome, evidence shows that the hiring of separate interims/external firms for parts of each discipline, will usually result in the project taking much longer (building trust between in-house, external firm and interim team members becomes much more protracted than you expect), and your expected business outcomes become increasingly disjointed. It can often end up costing you far more, taking significantly longer on an end-to-end assured basis, than if you had just hired an integrated team that specialised in getting strategic supplier relationships working really well and driving maximum value in the first place. Despite having day rates, which when viewed in isolation look like they are going to cost you more, specialist integrated teams can get the job done quicker and better, providing overall cost savings and assured quality output/outcomes.
One of the main ways that BPG provide better value is that our specialist consultants have substantial shared knowledge, have a detailed understanding of each other strengths (and weaknesses) as well as specific areas of deep domain expertise. Our consultants work together every day as specialised integrated teams on hundreds of strategic/complex supplier relationships.
Competition Charging Transparency
Some professional services companies are worried that their competitors will find out what they are charging and on seeing the charging structure will try to 'under price' similar assignments. Or they perceive that if they have higher day rates than their competitors that that will automatically make them seem like a less attractive option. Ironically, most of us know what other professional service companies charge anyway, for example, if you are a public sector buyer, you can view our (and our competitors') Day Rates through the many public sector Procurement Frameworks that we are part of. However, the reasons why other professional services companies' fees are what they are, and how we structure our fees are quite different. We've outlined our pricing approach in the next section.
2. Our Pricing Process and How Our Fees Are Structured
Understanding the Scale of your Project
Although there are different dependencies and unique circumstances for each type of project, we've put together an example of five outline levels of support for mission-critical strategic relationships/projects appropriate to the size/scale of your project.  These can change according to how high the commercial cross dependencies and reputational risks of the project are.
For Example – Your supplier relationship management project might be for outsourcing a range of strategic key services and is likely to cover multiple years. The value levels below would be the total investment in your complex project relationship over the total number of years it is likely to last:
Level 1: Projects under £1m
Level 2: Projects £1.1m to £10m
Level 3: Projects £10.1m to £100m
Level 4: Projects £101m to £1bn
Level 5: Projects £1.1bn+
These levels can require a combination of different degrees of involvement and extent of expertise/experience from our consultants and demand different levels of seniority, so it is an important first stage to understand the level of support your project requires.
Understanding Your Project Requirements
Before discussing pricing/fees, we will have open conversations with you about your project, its size, scale and complexity and the outcomes you require from our involvement. We will also discuss whether we are best placed to deliver your required outcomes. We only commit to projects within our areas of specialist expertise and where we know we can provide assurance of success. If a project isn't within our specialisms, we'll recommend other firms who we know specialise in what you need.
Deciding on the Appropriate Pricing Model
There are two main ways that Best Practice Group can address pricing and calculate fees: Fixed Price or Day/Hourly Rates.[1]
Fixed Price for a Fixed Outcome
It is our preference, wherever possible, to agree a fixed price for agreed fixed outcomes. We will discuss your requirements with you to understand the specific business outcomes you are aiming to achieve and over what time scale. From that, we can reverse engineer (based on our experience), what type/level of consultant skills and expertise are required, how easy/difficult the assignment is, how long it may take, and what we are required to achieve.
We will review your requirements against similar assignments we have completed to prepare realistic estimates. Our proposal will detail what work we will undertake and why, what benefit it will deliver to you, what outputs you will see and clarification of what we anticipate would not be included in the outputs. This helps us both to avoid any misaligned expectations.
Providing a fixed fee isn't always easy to do as many of our assignments require a Discovery exercise which will inform the subsequent stages of work. However, we understand how important it is for you to have a good idea of realistic costs before engaging our services. Therefore, where the full scope or detail of a project is not entirely clear, we will provide a fixed price for the Discovery stage and an estimate for the subsequent stages based on our discussions with you about the assignment and very clear assumptions about what we think it will entail. We will clearly state what is or isn't included in the estimate and the consequential impact of that on the advice we provide to you. We can then agree a fixed cost for subsequent stages of work once Discovery has been completed and the scope of next steps have been agreed.
Day/Hourly Rates
If clients prefer, for budgetary reasons or for unknown scope/ad hoc work and so forth, we can work to Day Rates or Hourly Rates. If you are a public sector buyer, our Day Rates are available through the many public sector Procurement Frameworks that we are part of. Day Rates can either be for a particular level of consultant experience/expertise (from Junior Consultants, Business Analysts, Project Managers through to Directors and Senior Lawyers), or they can be banded for a particular service offer. For example, within the Gov.uk Digital Market Place, G-Cloud 12 Framework, when you view a supplier's service you will see a day rate for the service and a pricing document, which can outline alternative pricing options.
No Hidden or 'Surprise' Charges.
When discussing pricing options with you, we will be clear about when Expenses need to be additional or where they have been built into the costs.
Note: it is not unusual for clients to request additional areas of advice once the project has already commenced. Or we may spot something during our assignment that was not in the brief, but we feel would be appropriate to advise on in context with the present instruction. Where this happens, if the additional work is not too material, we will usually include it as part of our remit at no additional fee. Where much more detail is required or requested for an out-of-scope activity, we will often provide a high-level outline of additional advice within our fee, but you have our assurance we will not undertake additional work (that it would be reasonable to pay additional fees for), without your express consent and agreement of any additional fee.
3. How you can minimise fees – and what can cause them to be higher/increase
An example 'use case' might be that you ask us to undertake some form of exploratory Discovery exercise, such as a 'Readiness Assessment' (see table below for examples). These are typically requested where there may be a number of uncertainties in the supplier relationship you are dealing with.
Type of Readiness Assessment
Initiative being thought about
Indicative fees
Procuring a new service/solution
Are we ready to:
Outsource services?
Test the supplier market?
Procure the service?
£25k to £50k

Please see below for how fees can be reduced – or what might cause them to go higher
Recovering a strategic relationship, remediating a dispute or thinking of early relationship termination
Do we have evidence to:
Prove services are inadequate?
Determine whether it's us or the supplier causing the problem?
Meet the supplier?
£25k to £50k

Please see below for how fees can be reduced – or what might cause them to go higher
Exit and Transition from one solution/service to another strategic supplier or bring the service in-house
Are we ready to:
Insource the solution/service?
Send our requirements to new suppliers?
Serve notice on the incumbent supplier?
£25k to £50k

Please see below for how fees can be reduced – or what might cause them to go higher
A 'Readiness Assessment' fee may be c.£25k to £50k but it could vary either higher or lower than that. It usually covers a review of various levels of contractual, governance and requirements documentation, interviews with internal and external stakeholders and may also include discussions with the strategic suppliers themselves. Separately, if there are certain areas of ambiguity over the documentation or perceptions of each stakeholder, it might be that some 'strawman' scenarios have to be put together and workshopped between us to help articulate the issues that need more certainty.
How fees can be reduced
In essence, the better clarification you have in respect of the in-house and external target operating models (including service/solution requirements), documented 'as-is' processes, outcomes and objectives, reporting mechanisms and KPIs, the lower the fee will be. This clarity negates the need for us to produce 'strawman' models and undertake multiple workshops to obtain greater clarity. Therefore, less of our time on the fundamentals is required and more time can be invested in the specifics that will drive much greater value for you.
What causes fees to be higher?
If there are key areas of ambiguity in a future operating model, requirements, contracts and so forth, then this will tend to increase the fee as we usually need to develop strawman versions of expectations where material gaps exist and workshop these with your internal stakeholders. This provides you with a baseline of the key areas you will need to have articulated, and examples of what that articulation will need to look like to assure better certainty of those areas where issues have arisen.
Mitigating causes of cost increases
Without clarity, support services from professional services companies (us included) can spiral out of control. So, we invest a lot of time with you at the beginning, using our experience to articulate those areas of your project that you want better certainty of. We then outline what we think the outputs from our support need to look like, but also, what we don't anticipate providing you with and the consequential impact of that on the outputs we provide you with. We then discuss that with you and come up with a final scope that we agree between us.
When we start reviewing the documentation and having interviews with your stakeholders, other areas that we had agreed would probably not add value in this first exercise, may well turn out to add a lot of value, because of a particular insight a stakeholder has and alerts us to. In these circumstances, if it is not too much work, we'll swallow the additional resourcing necessary and incorporate it into the scope within the existing fee.
However, if it turns out that the additional insight requires a significant extension to our scope, then we'll include a high-level outline of what we think should be further considered and let you know if we think there is merit in extending our scope and charges or not. But what is certain, is that you will never get any surprises from us on our fees. You will always know in advance what outputs and better certainty you need, and the fees to support it.
Some example issues that can legitimately increase fees (and how we mitigate them):
Lack of visibility of your actual requirements. This can inevitably mean additional costs. We make every effort (undertaking due diligence) prior to quoting to ascertain, understand and agree with you your full requirements at the outset and agree the fixed price for the fixed outcome agreed.
Lack of buy-in from your internal teams and stakeholders, which can prolong a project. This means you require us for longer and we may need to be involved in more work to get people on board and get the project moving (unanticipated higher levels of stakeholder management). We can build support in this area into our fee structure so that you can call on us for support in this area with no surprise fees and get the project moving more quickly, which in turn saves on-going costs.
Lack of access to information, stakeholders and decision makers. This can make the Discovery process a slow and difficult task requiring more effort to remedy. The more you can prepare and provide us with for the Discovery stage (e.g. documentation, data, services/processes and so forth to be reviewed, and access to staff/stakeholders to be consulted) the quicker we can complete this stage.
Lack of dedicated internal resource to support the project. This can sometimes mean we are asked to step in to 'do the doing' which can add significant resource costs to your budget. Again, we would warn you about this in advance. While you may not have the internal capability (hence the need to call us in) but you have resource who can be aligned to the project, we can coach your staff in the use of our tools/techniques and the application of our processes to enable them to 'do the doing'. As well as reducing the time required for our involvement, you also gain the added benefit of upskilling your staff for future projects.
In the event that we find any of the above to be the case, we would always discuss the issues with you in advance so that you can determine whether you would like to proceed or not.
4. What you can expect as a return on investment in our fees
We've dealt with over 500 complex and commercially/reputationally high risk strategic supplier relationships over the last 21 years. Our clients tell us that we have significantly more deep-domain expertise in this area than any of the larger or other specialist firms they have used, (just one of the areas where we can demonstrate better value than alternative options).
Optimising strategic supplier relationships is all we do, so we know 'What Good Looks Like' and how to safely procure a new fit-for-purpose relationship, improve the performance of an existing relationship, and/or help you exit and transition out of an existing relationship at minimum cost and risk whilst driving maximum value.
Our specialist expertise that includes a unique combination of legal, technical, operational, financial and performance management knowledge evidences a proven approach to accelerated benefits realisation and ensures we are a much lower cost end-to-end investment delivering an extensive return on your investment in our services.
We can provide you with evidence of our successful delivery of more than 500 complex, strategic supplier relationship projects for 200+ clients (case studies available on request; see our web page for a sample of client testimonials). The table below shows just 10 examples of how we deliver significant ROI to our clients.
| Nature of Project | Return on Fees | Timescales (weeks) |
| --- | --- | --- |
| Exit from large complex outsourcing agreement and transition into in-house services | X 100  | 12 |
| Improving HR service performance  | X 100 | 8 |
| New strategic service transformation partnership  | X 25 | 26 |
| New strategic infrastructure partnership  | X 25 | 26 |
| Exit from critical outsourcing services  | X 14 | 16 |
| Improving Supplier performance  | X 20 | 16 |
| New Strategic partnership  | X 20 | 26 |
| Improve multiple suppliers' performance  | X 18 | 52 |
| Improve Supplier performance  | X 10 | 16 |
| Exit from strategic services  | X 22 | 12 |
Still not sure about Professional Services Pricing?
If you have a project or strategic supplier relationship that could benefit from specialist professional support and would like to get an idea of costs, please call for a confidential, no obligation chat and will provide you with as good a guide on our fees as we can.
Call 0845 345 0130
Email advice@bestpracticegroup.com
Or book a time in BPG CEO Allan Watton's calendar here
[1] There are other professional services pricing models available, such as contingency/risk & reward, which we are happy to discuss, however, we find that the two options discussed offer the optimum approaches for managing budgets and delivering best value.