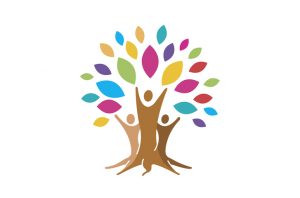 The South East Lincolnshire Councils Shared Services Partnership is stated to be a "ground breaking", "bold and ambitious" new alliance between the Boston, East Lindsey and South Holland councils – the largest collaborative local authority relationship of its kind in the UK today.
The published goal of the shared services partnership is to achieve better value for money for the taxpayers of these communities, and to achieve financial and process efficiencies. This is expected to allow all three councils to do more with less, while retaining their independence: a collaborative partnership with a multitude of spin-off benefits. In this article, we observe their stated journey and look at the likely enablers and challenges in delivering the outcomes they hope to achieve.
The Shared Services Partnership
While still in its infancy, this partnership comes with a history that is likely to provide a good foundation for future success. Boston and East Lindsey councils already have an alliance and South Holland has previous experience of shared service partnerships. So, if these relationships and learnings are optimised in this new partnership, then they already have a great head start.
In the business case, at the heart of the partnership is a joining of management and workforces, over a thousand strong, which, through its combined knowledge and buying power, is set to create a powerful new entity for the good of its constituents, with four main drivers:
Ambition – to improve service standards and deliver on key priorities.
Efficiency – to save tens of millions of pounds over the next decade through improved efficiencies, shared risks and better procurement decisions.
Effectiveness – to improve the responsiveness of the three councils to ensure they are better placed for facing the ever-changing demands on them.
Opportunity – to attract and retain the very best talent through the creation of a more dynamic environment where they 'get things done'.
The new shared services partnership has been busy defining its business case, to ensure that all parties are aligned in their aspirations for their collaborative efforts.
Within this, they have expanded on the drivers listed above, providing seven strategic ambitions. In summary, the partnership will:
Income
Look to increase its income through maintaining levels of taxation and spending, while seeking to improve local economies, optimise procurement decisions, and support greater innovation and small business success rates.
Employment
Prioritise improved access to superfast internet connections, affordable and reliable utilities, and faster and more efficient transport options; minimise barriers to market entry; encourage entrepreneurialism; and give more freedoms to business to perform at their best.
Education, skills and training
Focus on improving education levels and attendance, increase specific core skills attainment, and ensure levelling of regional access disparity.
Health and disability
Aim to improve their understanding of what predisposes people to particular illnesses and outcomes, to better understand the effectiveness of the health system in respect of both physical and mental illnesses.
Crime
Seek to better understand crime and how it impacts on its communities. Examine different types of crime and understand where improvements are possible and investment is needed.
Living environment
Play a larger part in recognising their combined impact on the environment, specifically in relation to pollution and greenhouse gases, as well as the quality of outdoor spaces, flood risks and recycling efforts.
Barriers to housing and services
Strive to identify levels and causes of poverty experienced by their constituents, assessing the quality of accommodation and levels of homelessness, as well as the inherent dangers of both, and the support constituents have when in need.
Every business case should shine a spotlight on the challenges/risks, as well as the potential rewards, if it is to become an effective partnership strategy.
In many respects, their business case does just that. In a number of areas, it highlights the potential for a lack of clear and shared vision, a trust deficit between councils, worries of a lack of independence, fears of a loss of control, fundamental differences in culture, as well as other observations such as reorganisation, funding, plus staff retention and resilience.
Typical challenges organisations face when entering such shared services partnerships
We have been working to support larger shared service partnerships for several decades and have a clear and experience-led understanding of what works really well, along with the challenges faced by entities that look to create a collaborative environment. It would be common for any of the following, in this non-exhaustive list, to be considered:
Internal resistance. Often parties worry about a resistance between organisations, but there are times when they need to look a little closer to home as internal resistance can build up at any point in the creation and existence of the shared services partnership.
Lack of cost clarity. This is not only a financial challenge, but it can also be a source of discord within the partnership.
Lack of process clarity. When working with others and sharing knowledge, your own processes must be sufficiently clearly defined to offer visibility and consideration to your partners.
Lack of resource clarity. How many people with what skills will be required for each interaction/project between partnership parties? Do they exist internally and if not where will they come from?
Too much disparity between partners. If standardisation is key to success, then the closer the alignment partners start off with, the easier it will be to align yourselves technologically and process wise.
Lack of insight into the challenges faced. Considering any part of the process to be easy, unnecessary or requiring of less input will trip up a shared services partnership in the making.
Poor risk management or monitoring process. The risks of partnership are as great as the rewards and they can change over time, so finding ways to identify and mitigate them at each stage in the relationship's evolution is vital.
Evidenced solutions to these challenges
We have found, over time, that for every challenge, there is usually a solution, albeit the devil is often in the detail:
Stakeholder engagement. Stakeholders are not only the vital knowledge source for your partnership's business case, they are also the means by which success may be achieved, but only if you give them reasoned evidence to believe in it.
Clearly defined and understood responsibilities. Poor performance, lack of role understanding and silo mentality can damage the fragile trust that exists at the outset of any strategic shared services partnership. Clarity and confirmed understanding can help to improve this.
Strong 'heads of terms' and/or 'relationship charter' agreement. An agreement that is formulated to be fair and detailed will provide reasons for parties to perform to expected standards, and a roadmap for resolution should they not.
Belief in each party's independence. Fear of change can morph into an anxiety about a loss of control and sovereignty. In turn, this can result in negative behaviour patterns. It's therefore vital that the correct physical and environmental cues are employed to avoid such misunderstandings.
Holistic cultural alignment. The better you understand your partner, the stronger your commercial trust in them, and working relationship with them will be. If they conform to a similar ethos to you, a positive trust cascade is more likely to follow.
South East Lincolnshire Councils Partnership's risk mitigations
The business case document for these three councils highlights a number of ways in which the risks they cited might be mitigated.
They feel that the exploration phase of the partnership has already led to a greater understanding of one another and that stakeholders have been, and will be, involved at every stage to ensure their buy-in. They wish to create an environment which fosters openness and transparency and where inter-council relationships are developed.
Each individual council will remain aligned to its own constitution, and decisions on service delivery will still be made at a local level. Early on, the councils will run a thorough assessment of the best parts of the culture of each, so that they can be determined, agreed and adopted by all to achieve better overall alignment.
Programme objectives
Taking all this to the next level, the business case lists ten objectives of the shared services partnership.
To develop the culture of the partnership.
To established good and effective political and officer relationships across the new partnership team.
To establish a programme for service reviews.
To identify and target growth into areas of political priority.
To establish new ways of working with partner organisations.
To develop shared service policy through shared Member working.
To explore opportunities for constitutional alignment.
To develop plans for ambitious growth.
To develop plans for partnership expansion.
To develop plans for locally led deals, devolution and reform in South East Lincolnshire.
Conclusion
The ambition of these three councils is commendable. Shared service partnerships in other organisations have offered significant benefits in the past. There is every reason to believe that this partnership will also be successful. As with every partnership of this nature, the road ahead is long and, in making it work well, there will likely be challenges along the way.
The business case they have published has a lot of detail in its 102 pages. Some aspects of the mobilisation and governance arrangements will need further thought and evidence to assure its success. We wish them well in their journey.