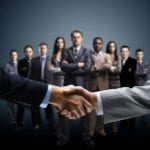 The Client-Side PFI Manager is the person in the client organisation with direct responsibility for managing the operational PFI contract. The management of operational PFI contracts consists of frequent, ad hoc and periodic activities. Frequent activities are those that need to be carried out on a day to day, weekly or monthly basis, while periodic activities are those that need to be performed less frequently. Ad hoc activities are those that are not performed on a regular basis but are reactive in nature. 
Responsibilities (Tasks) of the Client-Side PFI Manager
To make it easier to keep track of the different tasks, PFI managers should set up and maintain a monitoring calendar. The list below covers the main tasks of a Client-Side PFI Manager: 
Serving as the formal 

Authority Representative

, as defined in the PFI contract. Although a more senior person, e.g. the director of the relevant department, may be designated for this role, the PFI Contract manager is likely either to be delegated into this role or will have the responsibility to prepare all the relevant documents and provide recommendations regarding their sign off to the senior representative. This role is likely to include the sign off of the following as a minimum:

 

Formal correspondence with the contractor

 

Formal changes to the contract

 

Changes to end user agreements (e.g. governing body agreements) if any 

 

Formal changes to payment obligations. 

 
The contractor usually needs to be given prior written notice of any change to the identity of the Authority Representative and informed of any cover arrangements if the Authority Representative is absent for prolonged period of time. 
Contract enforcement

, ensuring the contractor meets its responsibilities, e.g. to submit correct invoices, comply with income sharing provisions etc. 

 

Producing 

statutory returns

 for the relevant government department (e.g. the Department of Health for a hospital contract), HM Treasury and to the client organisation's finance department.

 

Meeting with the contractor and end users

 in accordance with contractual obligations and agreed protocols.

 

Managing 

contract variations

 – due diligence and sign offs on scope, costs timescales and quality of work. 

 

Monitoring of PFI

 cost codes 

and related

 contractual payments

 – due diligence on all payments made against contractual obligations, contract variations, indexation, interest, penalties, income sharing provisions etc. 

Management of the

 

PFI affordability

 

and related sinking funds. 

 

Monitoring of the

 contractors' performance

 and review of related deductions.

 

Managing 

benchmarking and market testing

 of services delivered under the contract.

 

Managing performance against the

 planned preventative maintenance programme

 (PPM), including all statutory checks.

 

Managing correct implementation of

 

the 

lifecycle programme

 (ongoing replacement of building elements, furniture and fixtures reaching the end of life) and monitoring use of related budgets. 

 

Reviewing and approving annual plans for continued service delivery.

 

Managing 

relationships

 between the contractor, end users and the client organisation.

 

Providing and updating 

end user handbooks.

 

Maintaining the 

operations manual

,

 

risk registers and 

the 

monitoring calendar.

 
Further Operational PFI Contract Management Guidance
For more PFI advice and guidance see our full PFI FAQ section. Below are a few further articles related to the activities of the client-side PFI Manager: 
Need Further Support?
If you want to discuss any PFI issues that you have, or if you are preparing to take PFI contracts in-house why not book a confidential (no obligation) chat about your options? Please call 0845 345 0130 or you can book a call directly with Allan Watton (BPG's CEO) using the calendar feature here.