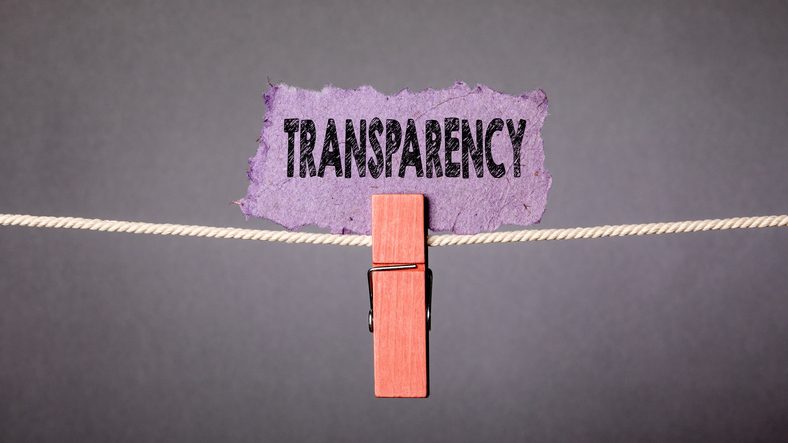 It was only last month that we were highlighting reports of the multibillion-pound deal that was to see US security company Allied Universal win out over rival GardaWorld to gain the G4S board's approval to buy the company. With £3.8bn agreed and the shareholders being given the final word, you might imagine that they considered this was time for celebration. However, events that led up to the deal have cast a long shadow.
Throughout 2020 G4S had been reported as facing multimillion pound fines, costs, and the prosecution of its former directors over the Ministry of Justice (MoJ) overcharging scandal that just refused to go away.
In this article, we look at these events and offer some guidance on building relationships with your own suppliers that minimise the risk of 'opportunism' creeping in.
Background to a global security giant
G4S has become the world's biggest security company – providing security solutions to embassies, prisons and football stadiums, to name just a few. This Goliath only came into being in its current form in 2004, when Group 4 Falck and Securicor amalgamated.
G4S, therefore, has origin roots which stretch all the way back to 1901 when it was founded as the Copenhagen-Frederiksberg Night Watch, later named Falck. Securicor was a London-based security firm founded in 1935 as Nightwatch Services. It changed ownership, grew, and became known as Security Corps in the 1950s, which was shortened a few years later to Securicor. Meanwhile, in the 1960s, Group 4 was founded, merging with Falck in 2000 to form Group 4 Falck.
Today, G4S is reported to operate in over 90 countries and is apparently the world's third largest private employer with somewhere in the region of 570,000 staff. It is listed on the London Stock Exchange and is in the FTSE 250 Index.
Previous controversies
However, this British success story has not been without its controversies. All major organisations face some challenges as they grow and develop. The bigger they are the more staff they need to monitor, so it's often inevitable that some individuals' behaviours will slip through the net.
According to media sources, for G4S these challenges have included:
Its work in detention and immigration removal centres, following a BBC Panorama investigation, when they were accused of abuses against immigrants
Allegations of drill cheating, weapons handling issues, corner cutting and sleeping on the job by staff of G4S subsidiary Wackenhut, which managed security at several military bases
Incidents of racism and humiliation of children at Rainsbrook and Medway secure training centres
Lincolnshire police telephone data manipulation to hit call answering targets.
The two most infamous controversies reported involved the role G4S played in securing the London 2012 Olympics and their part in the prisoner tagging scandal.
The London Olympics was a massive PR success, showcasing the best of British. However, the start of this event was marred by claims that G4S was not able to supply enough staff to fulfil its £284m contract to fully secure the games. Then there was the prisoner tagging scandal, where G4S and fellow supplier Serco were accused of inflating their figures by claiming to have tagged prisoners who were later found to have already been released, had been out of the country at the time, or, in a few cases, were no longer alive and, therefore, could not have been tagged.
This tagging scandal has been rumbling on for many years, and it is this controversy that recent media reports have focused their spotlights on once again.
Former G4S directors accused of fraud
Early in 2020, Serco's former operations director Nicholas Woods and director of field services Simon Marshall were charged with three offences of fraud by false representation and two offences of false accounting. These charges were related to their involvement in the prisoner tagging contract with the Ministry of Justice (MoJ), where Serco and G4S were both accused of overcharging by tens of millions of pounds.
In 2013, Serco paid out c. £70m to compensate the government and more recently they paid out a further £19.2m in fines, plus £3.7m in costs after a Serious Fraud Office (SFO) investigation concluded that both the company and two former directors were guilty of fraud and false accounting.
In 2014, G4S paid out £121.3m in compensation to the MoJ for the part G4S played in the situation. In mid-2020, the SFO and G4S agreed to a deferred prosecution agreement (DPA), where G4S accepted responsibility for three offences of fraud and were asked to pay £38.5m in penalties and £6m in costs to the SFO.
The settlement was reported as being "in connection to false representations made to the MoJ [Ministry of Justice] between 2009 and 2012". As a result, three directors of the electronic monitoring business G4S C&J, were charged with fraud – former commercial director Mark Preston; former finance manager James Jardine; and the former managing director Richard Morris, who reportedly has been charged with seven offences.
3 key benefits of open-book auditing
Issues of fraud and false accounting are rare, but they do happen in all manner of organisations. When they do, seemingly obvious challenges (usually in hindsight) in relationship management and governance are often revealed, which can snowball a single incident into a commercial trust nightmare. Open-book accounting is one way in which your organisation can often minimise the risk of this happening on your watch.
Open-book auditing is where your supplier agrees to share both its financial and operational performance data with you on a regular basis and you can validate that data to assure its accuracy. This enables you to scrutinise your strategic partner's operations in far greater detail and may help you to identify issues, discrepancies, challenges and even misrepresentations (though simply being in a commercial relationship that is subject to open-book auditing can discourage this from being an issue in the first place).
We have found that there are three key principles to open-book auditing that usually help to minimise the rare opportunity of fraud and false accounting even further.
Clarity of scope
We have spoken at length in other articles about contractual clarity being the engine of great service and relationship outcomes. The same is true for open-book auditing – clarifying, understanding and agreeing the 'why' to what your supplier needs to be open about is the first step to this being a useful addition to your relationship.
You have an opportunity here to influence the specific benefits of open-book auditing by determining where you feel other relationships may have been found wanting and incorporate detailed openness requirements in those areas when negotiating your agreement.
Transparent auditing rights
Data shared by a supplier may have some use, but there may be times when greater detail is required for a fuller picture to be ascertained. Therefore, do not accept superficial top level data as this will tell you very little. Your agreement should insist on context (i.e. how the data was collected) and depth (so you can get more granular with your analysis).
It's only with a fully transparent approach to supplier data that issues can be identified and even better ways of working or getting the very best from your supplier can be determined.
Market analysis and benchmarking
Is that right? Is that the way it was supposed to be? You instructed your supplier for their specific expertise in their market because you've acknowledged, in some cases, that you do not have the in-house expertise to achieve the results that an outsourced provider can deliver.
Therefore, some clients may struggle to determine whether they are getting good value for money from their suppliers or to interpret the signs their open-book auditing is showing them.
It is important to compare the information you gather with market expectations in order to determine a clearer view of whether your data source is detailed enough, whether your supplier is performing within industry norms, and so on.
Conclusion
The hundreds of millions of pounds in fines, penalties and fees that G4S and Serco have had to pay and the fraud charges of the former directors of those companies signify the beginning of the end of this story.
There can be little doubt that this is a set of events that both organisations are keen to put behind them so they can move forward with greater controls and promises of more transparency in their client relationships.
However, it is unlikely to be the last major incident to befall the outsourcing sector as controversies in this arena occur with some regularity.
Therefore, as there is always the risk that your supplier or provider could fail you on some level, it is important to have a robust form of assurance process in place. Open-book auditing, structured and operated in the right way, can support just that, so long as you have the in-house or outsourced resources to interpret the data to ensure best practices and results are always strived for.
Photo credit: iStock