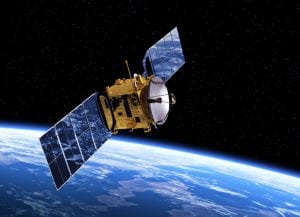 A consortium led by the UK government and Indian conglomerate Bharti Global has won the right to buy ailing satellite business OneWeb (subject to approval from the company's creditors, the U.S. Bankruptcy Court and regulatory approval) for USD$1bn.
The UK's investment would be around £400m for a 45% stake, but why now and how is this likely to benefit the government and the people whose money they are using to fund this purchase, us?
The answer, in fundamental terms, is that OneWeb has already proven itself more than capable of successfully dispatching satellites into low Earth orbit and this deal would give the UK access to their launch facilities to further our communication endeavours.
OneWeb's collaboration with Airbus Defence and Space would give us access to one of the world's finest satellite manufacturers. And with Bharti's position as one of the world's largest mobile operators, we would have a sophisticated partner with whom to exploit numerous global connectivity markets.
OneWeb, from a Billion-dollar Investment to Chapter 11 Bankruptcy
OneWeb had a dream of connecting the world, of creating a network of satellites to ring the globe to provide communications to governments, people and businesses. Having raised billions in investment, it managed to put just 74 satellites into orbit. The company filed for bankruptcy in March 2020 citing Covid-19 as its primary downfall.
When established in 2012, the company was called WorldVu. After its initial round of funding, it was determined that it would launch 650 low-Earth orbit satellites to create its initial 'constellation' to bring internet connectivity to the furthest reaches of the planet. The idea being that this would expand further in time.
The company joined forces with Airbus Defence and Space to manufacture the satellites from their facility in Florida. It launched its first six satellites from French Guyana using the ever-popular launch workhorse, the Soyuz-2 rocket, in February 2019.
Satellite production ramped up and the Florida base could produce two a day by January 2020. Throughout February and March, OneWeb launched a further 68 satellites into orbit.
The reason cited for the company's bankruptcy was Covid-19 as the 530-strong workforce was reduced to just 74.
Bharti, the World's Third Largest Mobile Operator, Among Other Things
The UK government is partnering up with an organisation called Bharti. It was founded in 1976 as a bicycle parts manufacturer; today the business has numerous arms to its group, including financial services, manufacturing and hospitality. However, chief among them is its telecoms business, which has grown to become a world leader operating out of 18 countries with hundreds of millions of customers across Asia and Africa.
The company is renowned for its innovative approach and for its successes in identifying opportunities in existing and new markets. It's also a conglomerate with a heart as it invests heavily in its philanthropic activities through the Bharti Foundation, which builds schools and provides books and free meals to support thousands of children in hundreds of schools across India.
Conclusion of the Deal
On OneWeb's website they seem bullish about the whole affair stating: 'OneWeb will look to resume operations as soon as possible and continue with progress towards providing global high-speed, low latency connectivity via its state-of-the-art satellite constellation.' A confidence that may well see this dream realised, so long as the final hurdles of the deal can be surmounted, due to the pedigree and energy of the new owners.
Bharti's 425 million customers are already located primarily across South Asia and Africa, and it is here that satellite-based connectivity is most in demand.
Why the UK
G
overnment
Bought this Company?
As for our government, the purchase of OneWeb is likely to be a blessing as it may well serve to save us both time and money on commitments that already existed. Post Brexit, the UK needs to develop its own GPS system as Europe is expected to freeze us out of their Galileo Global Navigation System. The government had expected this to cost some £5bn and take 10 years to complete. However, with the purchase of OneWeb, this goal is likely to be achieved substantially faster and for far less funding than anticipated.
Our new system would be called the United Kingdom Global Navigation Satellite System, or GNSS for short, and would rival the European system and the US Global Positioning System.
Conclusion of the deal would mean that the UK government would become its own strategic supplier for GPS and satellite-based mobile connectivity, with substantial commercial benefits to boot. It looks like on this particular deal, the government has really thought 'outside of the box', making a smart move that could benefit us all in the medium to long-term.
CEO of OneWeb, Adrian Steckel is reported to have commented: 'We are delighted to have concluded the sale process with such a positive outcome that will benefit not only OneWeb's existing creditors, but also our employees, vendors, commercial partners, and supporters worldwide who believe in the mission and in the promise of global connectivity. The combination of HMG and Bharti will bring immediate value as we develop as a global leader in low latency connectivity. This successful outcome for OneWeb underscores the confidence in our business, technology, and the work of our entire team. With differentiated and flexible technology, unique spectrum assets and a compelling market opportunity ahead of us, we are eager to conclude the process and get back to launching our satellites as soon as possible.'
Photo credit: iStock