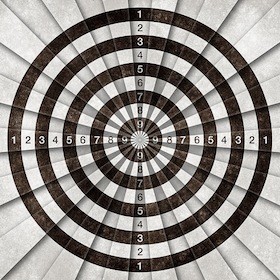 Public sector organisations are governed by a formidable set of rules and regulations when it comes to receiving and evaluating tenders. While the public sector rules have been designed to create an environment in which tenders are fairly and objectively analysed, the underlying good intentions do not detract from its somewhat complicated nature.
However, if you break down the evaluation process into its constituent steps and ensure that you are aware of all the responsibilities (and potential pitfalls), there is no reason why you cannot emerge with an accurate and robust set of scores that truly reflects the relative merits of each tender.
With that in mind, in this post I want to walk you through the entire process of evaluating tenders — from the moment you receive them to the point at which you formally declare the winner.
Preliminary Considerations
Before you dive into the process, there are certain considerations you must take when processing tenders.
First, each tender must be treated in exactly the same way. For example, any tender that is submitted after the stated delivery deadline must be rejected. The intention here is to ensure a level playing field for all bidders — if one bidder is given extra time to complete their tender, that could be seen as an unfair advantage by the others. Occasionally organisations do bend the rules a little on this front, but that is something I would strongly advise against.
Second, all tenders must be opened and processed at the same time — you must not open tenders as and when they come in. The tender submission deadline dictates when the evaluation process begins for all tenders. This requires no small amount of planning, so ensure that all relevant parties are prepped for what will probably be a heavy increase in workload during the evaluation period.
Third, it is a good idea to seek confirmation from all bidders on a regular basis that they are happy with the way in which the process is being run and that they have no issues or queries. This ensures bidders have ample opportunity to raise any queries or disputes regarding the evaluation process and puts the onus on the bidder(s) to state their case if they feel that they have one.
In short, you must be scrupulously fair and plan for an effectively managed and transparent evaluation process. The success (and legitimacy) of the tender evaluation process is often determined before it actually begins, so make sure that you are suitably prepared.
Step 1: Initial Due Diligence
The evaluation process proper is rather laborious, so it makes sense to be absolutely sure that each tender is actually worth scoring before proceeding. Therefore, the first step in evaluating tenders should be to assess each one against a set of absolute (rather than quantitative) considerations known as gateway criteria. Common considerations include:
Does the bidder have the appropriate level of insurances?

Is the bidder in good financial health?
Are there any pending legal proceedings against the bidder?
Has the bidder ever been convicted of fraud or bribery?
All of these questions should be covered in a questionnaire included within a pre-qualifying questionnaire or the tender itself. A negative answer against any of them usually means that the bidder should be disqualified from the competition.
You must ensure that this preliminary due diligence is complete before taking any further steps in the evaluation process.
Step 2: Tender Clarification
Although the tender template you should have supplied earlier will have been designed to provide you with the best possible clarity, there is a very good chance that each bid will contain a number of ambiguities that require clarification. Such clarifications should be made before proceeding to any substantive scoring process.
The relevant client-side groups/departments/partners should handle the respective parts of the tender with a view to uncovering any gaps or ambiguities. This should then be followed by a clarification workshop in which all questions are collated for each bidder to form a clarification questionnaire, which should be sent to the bidder.
There are two approaches you can use to clarify ambiguities within a tender:
Submit your clarification questionnaire in writing to the bidder and await a formal written response.

Hold a clarification meeting with the bidder to be followed by written answers to all outstanding questions.
You should only proceed when you have received written clarification on all your points.
Step 3: The Scoring Process
Once all of the necessary pre-scoring due diligence has been carried out, it is time to move onto the scoring process proper.
It typically makes most sense to split the tender up amongst the relevant stakeholder groups, departments or partners for an initial assessment and scoring exercise. After that you should bring all parties together into a formal scoring workshop. This is a meeting in which each bid is studiously assessed and scored based upon your evaluation framework. Each group/department/partner's score is introduced and discussed, then merged into a generally agreed score by all parties, criteria by criteria.
This is sometimes called the "first pass" scoring. Most tenders should only require one pass — only tenders that are particularly large and/or complicated require a second pass score.
The scoring process can be tedious and long-winded and will require strong governance from a chairperson who ensures that the exercise remains disciplined, objective and compliant with the rules. There are likely to be a lot of opinions (perhaps conflicting) in the room and it can require an exceptionally strong personality to control the environment!
A golden rule of scoring is that scores must be awarded on the basis of the bidder's submission (including any written clarification responses) and in scrupulous accordance with the published evaluation framework. You MUST NOT award scores comparatively between bidders.
Step 4: Tender Moderation
Once the first pass scoring process has been completed, the established scores should be reviewed and moderated thoroughly to ensure that they represent a complete and objective analysis of the tender.
This requires all relevant parties to sit down and re-examine each tender carefully against your evaluation framework, line by line. You will want to empower people who are prepared to challenge, poke and prod at every point.  As stated above, this process must be done without directly comparing bids and/or scores — each individual tender must be considered independently of the others and the scoring process must not be influenced by comparable scores for other tenders.
Both the tender moderation process and the evaluation process(es) that preceded it must be documented and minuted thoroughly. Furthermore, whenever a score is assigned it should be accompanied by a narrative that justifies the reasoning behind the score. By the end of the process you should have a completed master scoring workbook that, for each tender, includes each score with the comments from the group scoring and moderation sessions at the least.
Step 5: Board Approval
On the assumption that you have followed the prescribed process to the letter, you should be fairly much 'home and dry' by this point.
Calculating the final rankings should be nothing more than simple arithmetic, since each scoring criteria is scored on a numeric scale (of say 1-5, 1-10, price, etc.). The winning tender should then be submitted to a project or programme board, which will carry out a final sanity check to ensure the validity of the evaluation process' conclusion. The Board should formally minute its deliberations and its ultimate acceptance (or rejection) of any recommendation to award by the evaluation team.
When the Board gives its approval, the legal/procurement teams can only be instructed to proceed with announcing the award of contract when the programme or Project Board has given the scores their seal of approval.
Step 6: Announcement of Award and Debriefing
Although you should now be in a position where the winning tender is clearly identified, the process is still not quite over.
After the announcement of intention to award (ideally within a week of coming to a final decision) you should issue debrief notices to each of the bidders. One of those notices will of course be a notice of intention to award to the preferred bidder, but each of the losing bidders must receive confirmation of their failure along with an assessment of their bid. This should include a summary of how their score compared to the winning bidder and a narrative focusing on the stronger and weaker points of their bid. However, direct comparisons should not be drawn with the winning bid within this narrative.
At this point the project enters the Alcatel/standstill period. This is a ten calendar day period during which anyone who has cause for challenge can make their challenge known. In real terms the ten day period is more symbolic than anything else; EU legislation and legal precedent indicates that bidders have up to thirty days to submit a challenge. That said, if a bidder lets the Alcatel period pass and then raises a challenge, that bidder would have to robustly justify the reason for the delay.
If you get through the Alcatel period with no challenges then you can finally proceed to formally award the contract to and start engaging with the winning bidder, who is now your contractor. With such a solid tendering process and evaluation framework in place, you should be well positioned to engage in a fruitful long term relationship with your new partner.
Photo Credit: Freestock.ca