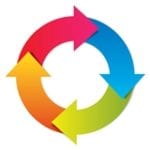 Contractor responsibility for the PFI life cycle of the assets is a fundamental principle in PFI contracts. The related costs form a significant element in the unitary charge. Ensuring that the PFI life cycle programme is well managed and meets its needs should, therefore, be one of your key priorities.
This article covers the techniques you can use to get the most out of your PFI contractor's life cycle and redecorating responsibilities.
Management of the PFI life cycle replacement programme is usually the responsibility of the FM contractor, with the related funds held either by the PFI company or by the FM contractor itself.
Although the contract is with the PFI company, it is important for you, the client, to understand who holds the life cycle 'purse strings', how the funds are allocated and who bears the risk of any differences between planned and actual life cycle replacement. This knowledge allows you to approach the right party if it wants to:
Make changes to the lifecycle replacement programme
Raise concerns regarding the contractor's performance of its life cycle obligations.
Key Tips to Maximise PFI Life Cycle
Based on our experience of managing PFI contracts, we recommend the following 5 key tips which will help to ensure your contractor complies with its life cycle responsibilities and that life cycle replacement is not only timely, but also fit for purpose.
Tip 1: Flexible allocation of funds
If the contractor's allocation of life cycle funds is too rigid, you should negotiate a more flexible regime, allowing re-allocation of funds between years and categories on the basis of need. If the contractor is resistant, it may be advisable to employ technical advisers with expertise in life cycle negotiation, to engage with the contractor directly on this issue. Better value for money is likely to be achieved if the advisers are engaged as part of a wider contract savings review.
Tip 2: Replacement on the basis of need
Life cycle replacement needs to happen when assets reach the end of their useful life or are no longer fit for purpose due to their appearance or reduced functionality. The contractor bears the risk of items requiring replacement sooner than scheduled and is not therefore entitled to delay replacement on the grounds that there is no budget for it in a specific year. There is a raft of contractual measures which can be utilised to enforce such replacement, particularly for large items, such as floors or boilers.
Tip 3: Like for like replacement is not a given
It is a common misconception that life cycle replacement must be 'like for like'. Often it is beneficial to both parties to replace existing items with sturdier (less maintenance), longer lasting (fewer replacement cycles) and more suitable (reduced penalties due to increased client satisfaction) items. If you can find the time to visit other schools, hospitals, police stations or the like (both PFI and non-PFI) and bring 'real life' examples of good practice to the table, the contractor may be more willing to consider alternative replacement proposals.
Tip 4: Flexible redecoration PFI life cycle
Redecoration requirements often cause problems in PFI contracts, as they tend to stipulate full redecoration of the assets within a set time-scale, typically 4 to 5 years. This rigidity often means that areas which are still in good condition are needlessly redecorated while heavily used areas (such as corridors and communal areas) require a 'top up' redecoration, at additional expense. It is possible to re-negotiate the redecoration programme, with the contractor agreeing to more frequent decoration of high maintenance areas in exchange for less frequent decoration of other spaces.
Tip 5: Life cycle monitoring regime
To ensure that life cycle replacement meets your needs, it is advisable to introduce an annual cycle of Review (your review of your contractor's proposed life cycle/redecoration plans for the coming year) – Decide (agree with the contractor any changes required to meet your needs) – Implement – Revise (contractor submits a revised programme for the following year), with all these activities incorporated in the Monitoring Calendar.
Adopt the right approach and you will obtain VFM
Adopting the approach set out above should help to ensure that you obtain value for money and that the life cycle regime meets your needs and also the needs of the end users.
For support and advice on effective life cycle management, how to reduce related costs or other operational PFI issues, contact us.