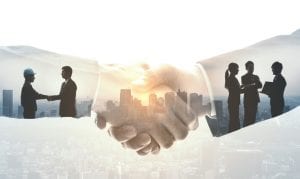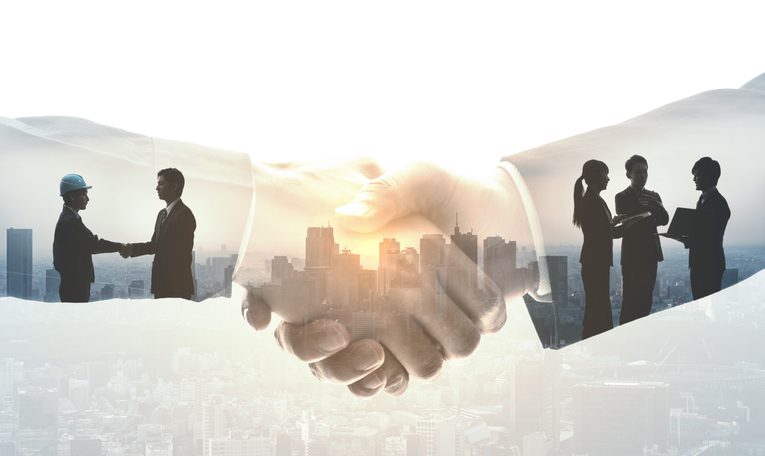 Two of the UK's largest public sector outsourcing businesses have agreed to combine their support services divisions as Mitie Group purchases Interserve's facilities management arm.
Both organisations are heavily involved in public sector work, with Mitie currently managing a number of coronavirus testing stations and both having collaborated on the build and operation of the Nightingale hospitals around the country.
Mitie CEO Phil Bentley is reported to have said that they wish "to create the UK's largest facilities management company". With this purchase, they may well get their wish.
While it is clear that the merger of these two giants will have benefits for both of them, it's important to remember that change on this scale can also be accompanied by service delivery risk.
Are Mitie and Interserve a Good Fit?
Mitie (which stands for 'Management Incentive Through Investment Equity') is a UK-based company, founded 33 years ago as MESL. It was first listed on the London Stock Exchange just one year later and the company was renamed the Mitie Group in 1989.
Much like many others in its field, Mitie Group has grown through acquisition. Over the years it has absorbed numerous other organisation types, including security, plumbing and heating, roofing and many more. Today the company has almost 50,000 employees and services central and local government, aerospace, logistics, healthcare, manufacturing, real estate, charity, telecoms, hospitality, financial services, IT, education, pharma, retail professional services, transport and utility sectors.
Interserve is a long-standing organisation with roots that reach back 135 years to the establishment of a company called the London and Tilbury Lighterage Company Limited. At that time, it transferred cargo between ships before it expanded into the dredging business.
This 'little' company, started by two brothers, became a FTSE 250 organisation with a turnover in excess of £3bn at its peak. However, in the last decade Interserve has experienced challenges, with reportedly ill-timed acquisitions, large chunks of the business being sold to lenders to bail it out of difficulties, cancelled or delayed contracts and a pre-pack administration deal to reduce its exposure from a reported £500m of debts in 2019.
Who Benefits from the Deal?
It is believed that the deal will offer the Mitie Group a balancing of its public and private sector client base, enabling it to service the needs of more central and local government contracts to avoid an 'eggs in basket' issue that a weighting towards private sector projects could create in this market.
As for Interserve, it's understood that the money from the sale could go to help it pay off some of its debts after the business was rescued from administration last year. Alan Lovell, Chairman of Interserve Group, is reported to have said that the merger would "reduce debts, enable a paydown to our shareholders and stabilise the group's financial position".
A recent article in Supply Management also suggested that within two years of the deal, Mitie Group would be expected to save around £30m, presumably due to the new scale of the business being one of the UK's largest facilities management companies, and driving greater returns from their investments, although few details were provided.
Understanding the Challenges your Supplier is Going Through
While it's possible to postulate about the potential benefits and challenges your supplier may go through when faced with significant change during a takeover, it's just as important to have a plan in place to minimise the risks to your organisation's service delivery, and to look out for the actual signs that service delivery may be reducing, which will inform you of what you need to do next.
It's important to:
Hear it from the horse's mouth. Don't just guess, or rely on rumour. Meet with your supplier's senior management as soon as possible to get a clearer picture from those 'in the know'. Reiterate the importance of continuity to your business, your wish to collaborate, and that their struggles are yours too. At a time when they may be looking to back away to deal with an issue themselves, this is the time when you should assure them that together you are stronger.
Prioritise your Intelligent Client Function (ICF) team. The relationship your organisation maintains with its suppliers will enable you to identify and evaluate risks far more quickly in order to prevent them from escalating. Forewarned is forearmed. Listen to those in your client management team who are responsible for liaising with your supplier. They are not only the eyes and ears of your organisation at this time, but they may be able to develop stronger trust and collaborative behaviours from their counterparts. Meetings should be held on a weekly basis to evaluate performance and opportunities until the suspected challenges are passed.
Request management accounts. It's entirely possible that your supplier will be reluctant to release them to you, but it is certainly worth asking for them on a quarterly basis. If you have genuine worries about your supplier's ability to provide you with the level and continuity of service that they are contracted to provide, then ask for proof of their financial stability.
Six Steps to Protecting your Services
If your conversations and evaluations suggest that, despite your best efforts and possibly theirs, you can only see things getting worse, it may be time to take steps to protect your services. Having worked on hundreds of complex strategic partner relationships over the years – from their formation and management to unfortunately, on occasion, their demise – we have put together a 6-step plan for moving forward in these circumstances. Here is a summary of that plan.
Step 1: Look to your contract
If your agreement was developed as a well-considered document, designed as a roadmap to not only the workings of the project, but of the relationship too, then it will provide guidance in a situation like this. Seek out the clauses that deal with what should happen if your supplier is unable to deliver on its responsibilities and commitments.
Step 2: Ongoing duty to warn
A 'duty to warn' is something that most will consider important at the outset of a relationship, pre-contractually. However, recent case law shows that this duty continues throughout the working relationship. Therefore, it is reasonable to expect your supplier to know if they are going to struggle to deliver on their commitments to you, and, if they do know this, they are required to inform you. Failure to do so could result in you being able to claim damages from them, even if this is not specifically written into your contract.
Step 3: Retain your key talent
If your supplier is in serious trouble and there is a chance they may not survive the issues that have befallen them, it may be important for you to identify and retain the most skilled supplier individuals that your service/project most relies on. To bring them in-house, you'll need to consider all relevant TUPE requirements and contractual arrangements.
Step 4: Payment analysis
You are expected to continue making all payments in accordance with the requirements of your contract. However, it is important for you to evaluate the timing and validity of all payments once you have identified that your supplier is in trouble. You can look at this in two ways:
Where the supplier adopts a regime of working to rule, you should only make payments and pay bonuses once targets have been evidenced to have been achieved and keep a watchful eye to ensure each payment is justified.
If there is any material chance that your help could go some way to saving the viability of your supplier's organisation, thereby maintaining the continuity of your project (and ultimately saving you a significant amount of stress in on-boarding and aligning a new supplier), then it might be worth considering some changes to payment frequency, i.e. paying your suppliers sooner to help with their cash flow. This is something we wrote about recently in an article titled Current crisis: Paying strategic suppliers in advance? 4 key risks and solutions to consider.
Step 5: Data reclamation
This is partially around the topic of digital security and partly to do with service continuity. Should your supplier fail, it's important that your data security is assured. This can be achieved through a number of means, but one way to lessen risk is to keep to a minimum the amount of data they hold at any one time. If any of this data is required for the ongoing stability of service provision, then it is important to establish the means to have access to it as quickly as possible should you need to.
Step 6: Review your back-up plan
Do you know what you would do should your supplier no longer be able to effectively perform its duties to acceptable standards and levels? Do you have a back-up plan, an alternative supplier waiting in the wings who has gone through all of your procurement and due diligence processes, able to take over at a moment's notice to minimise any break in service? If you do not have a back-up plan it may be time to go out into the market and evaluate your options.
Conclusion
According to a recent article in Supply Management, the deal between Interserve and Mitie Group is not one hundred per cent assured yet as, among other things, it is reliant on the approval of Mitie's shareholders. However, should it progress this will be the start of a very interesting period in this new entity's existence.
With the reported struggles that Interserve has been going through, it would make sense to keep a watchful eye on how things progress; something we will certainly be doing.
Photo credit: iStock