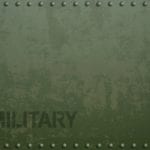 The Ministry of Defence (MoD) is the UK government department responsible for implementation of government defence policy and for the British Armed Forces. The MoD manages the day to day running of the armed forces, contingency planning and defence procurement. The military professional structure is embodied in the three single Services (the Royal Navy, Army and Royal Air Force).
The MoD procures everything from military fighting vehicles to education services. In total, defence expenditure in 2018 was c. £35bn. That makes the UK spend per person on defence the third highest in NATO. Of this total, defence procurement spend was over £19 billion.
This expenditure equates to a lot of major projects – many of which are both successful and value for money in the context of the national defence setting.
It has been reported though, that one project hasn't quite made the grade. The army's £1.6bn Warrior Infantry and Challenger Tank upgrades.
Uncertainty Over Requirements is Causing Delays
It was originally anticipated that the upgraded vehicles would be in service by next year. However, problems in clearly articulating the requirements on the units, means that the  upgraded fleets of Warrior and Challenger vehicles are unlikely to come into active service for several years to come.
According to the Defence News website, 'Lockheed Martin was awarded a development deal to upgrade Warrior vehicles [in] 2011, but the programme has been dogged with problems that slowed progress toward a production deal by several years.'
When projects of a certain magnitude are undertaken, it's so important to ensure that the supplier's due diligence is carried out in as complete and detailed a way as possible to avoid scope creep throughout the project, leading to costly delays.
Project Outline
Over thirty years ago, 740 Warrior infantry fighting vehicles were delivered to the British Army . Over time, they and the Challenger 2 tank became an incredibly successful duo in battlefields across the globe. In Bosnia, Kosovo, Iraq and the Gulf War, the Warrior excelled, but no matter how successful the Warrior was, after 20 years it, and the Challenger tank, desperately needed an upgrade.  Lockheed Martin were called in.
The upgrades they have been field testing include some very sophisticated technological boosts for this middle-aged metal marvel. The main gun is to be upgraded from a 30mm to a 40mm cannon. Moreover, the whole gun platform has been fully stabilised so it can now lock onto a target and track it even when driving at speed over rough terrain with the rest of the vehicle rocking up and down.
Previously, the Warrior would need to stop to fire, but now it can fire on the move. Thermal imaging has been upgraded on the primary sights and software-controlled guidance takes over from manual guidance to ensure the target is hit every time. One of the main advances though is that whereas previously the gunner would need to load 3-6 rounds into the cannon at a time on the battle field, the turret is now loaded at base and automatically reloads itself throughout a battle situation.
Issues Found "as the project went along"
These are impressive upgrades but the title of the Defence News article 'UK's Warrior fleet upgrade about 18 months away from kickoff' says it all. They report that after 8-years of design and testing work, tens of battlefield mission assessments, thousands of 40mm cannon rounds fired and thousands of kilometres driven, it looks like we're still a year and a half away from Lockheed Martin starting the implementation of the upgrades for active units in the field.
An article in The Times recently reported that "The army's plan to overhaul its Warrior tracked vehicles and Challenger tanks is 'unachievable'" and that "the upgrade of the old hulls was so problematic that officials were considering buying new ones."
A report from the Infrastructure Projects Authority, which oversees government projects like this, states "There are major issues, which at this stage do not appear to be manageable or resolvable. The project may need re-scoping and/or its overall viability reassessed."
Rescoping in the context of a major military project like this is not a great outcome, politically. It's often used as a code word for delays and budget hikes.
Could these Issues have been Avoided?
These types of projects are huge and technically highly complex. They carry with them significant commercial, corporate and personal reputational risks if they don't achieve the value for money the business case outlines.
In real terms, was there any way that the MoD could have minimised the risk of this highly complex technical upgrade programme going over its anticipated time lines due to misunderstandings over expectations between the MoD and Lockheed?
There are mechanisms of due diligence that can be undertaken by suppliers who are experts in their field, that can significantly reduce any opportunity for expectations to become misaligned on highly complex technical projects.
Although in most situations your own projects may not be of the scale of these MoD projects, smaller projects can still have very high technical complexity, along with significant commercial and reputational risks. Examples can include building a leisure centre or a new hospital for a local authority or upgrade for an NHS trust, all of which have high political, reputational and user health and safety impacts if they go wrong.
Likewise, undertaking a large organisational transformation project, that includes the configuration design, scoping and implementation of off-the-shelf or cloud-based software solutions or perhaps the outsourcing of key services (IT solutions and infrastructure, Waste and Recycling, Legal and Procurement services), again, all have significant operational and commercial impacts if they don't achieve the outcomes everyone expects.
7 Steps to Assure your Major Projects Achieve Expected Outcomes, First Time
To what degree do you think your own requirements, procurement, contracting, implementation and on-going supplier management strategies ensure that your outcomes and objectives are articulated well enough, from the outset, to give enough clarity to your strategic suppliers, to provide optimised best results throughout?
In our experience of over 500 complex and strategic supplier relationships, the most successful project relationships have the following 7 steps:
1. Supplier's due diligence analysis
In the pre-contractual phase of your relationship with your supplier, it's vital to provide them with ample time and access to assess the viability of the project, to determine what is and is not possible for them to achieve. They can then inform you of the enablers and constraints so you enter the relationship with your eyes open and risks minimised. Clarity at this early stage provides a supplier with an opportunity to identify the strengths and weaknesses in both their and your own capacity and capability which, if left unchecked, could lead to scope creep later on in a project.
2. Context and prioritisation
For a supplier to provide you with a clear and defined plan of action to achieving your goals, they must first understand why you have these goals; your reason for needing specific results. Scope creep occurs when numerous changes are required on a project and without clarity of context a supplier may not fully understand your needs, necessitating redirection later on in the project when this is discovered. Conversely, a full and frank discussion of context at the outset will often enable competent suppliers to formulate a better plan of action or prioritise those elements of the project most likely to achieve the results you are after.
3. Your own in-house capabilities
In these complex relationships, you know working as a team is paramount, but this must be done without inadvertently doing the supplier's job for them. You also know that your ability to live up to your promises and roles in the relationship are just as important as your supplier's, if success is to be achieved on time and to budget. Be open with your supplier about what you can and cannot contribute to the partnership as their preconceptions of your capability could be over or underestimated, leading to gaps or surpluses later on. Most importantly, it will usually lead to misaligned risk pricing which will likely be significantly higher from the supplier, leading to much less value for you.
4. Lessons from existing successes
If the project you're instructing your supplier on is an expansion on or replacement of a current service, then it's important to allow your supplier access to the experience those in your team who manage the service currently have.
Lessons learned from successes achieved, and challenges survived, will help both you and your supplier to repeat the successes, and avoid the less successful elements, in the future. This reduces risk and increases confidence in outcome achievement. The additional data will also help your supplier to identify further adjustments on an on-going basis to continually improve the service.
5. Supplier's 'duty to warn'
Recent legal cases impose a 'duty to warn' on strategic and specialist suppliers. This means that during any formal procurement process, and after you have contracted with them, they are under an implied duty to 'warn you' of any material misalignments in your requirements, plans, in their own ability to deliver the outcomes you aspire to, and the impact of not being able to achieve any individual element.
It is, therefore, an implied legal duty upon them to ask all of the right questions to uncover the true nature of the project, so they can form a judgement on the best way forward, the potential challenges along the way and the likelihood of success. The due diligence stage is designed to strip any ambiguities of the project bare in order to have an honest discussion on the viability of the project, as any undiscovered information adds to the risk of project scope creep later on.
6. Has the supplier understood everything you've said?
Assuming that you have been clear in the articulation of all of the information highlighted above, evidence from many other complex supplier relationships indicates that it is never good enough for this information to be issued in isolation. It's really important to review all of the important data you've provided your supplier with – outcomes and outputs, expectations and goals, reasons for those goals and consequences of failure – in order to ensure a complete and thorough appreciation of your needs. Even the simplest of conversations can be misunderstood when two parties enter into them with misaligned preconceptions. To not do this will likely risk the project veering off in the wrong direction, resulting in additional resources and investment required to put it back on course.
7. Bi-annual review and realignment
It is inevitable at this early stage in your relationship that there will be gaps in your own knowledge of how to articulate matters for the supplier and your supplier's understanding of the context and constraints of delivering the service and/or solution.
These gaps are usually filled, in the absence of any discoverable data, with best guesses which will require replacement with actual verifiable facts as they become clear throughout the project. This, and many other reasons, makes it vitally important that you build a bi-annual review and realignment process (we refer to it as 'reshaping') into the contractual and operating governance of your relationship. This provides regular opportunities to assess progress, update your plan of action with newly identified data and plug those gaps and shift your trajectory to ensure it is always aligned with the outcomes you desire.
Conclusion
Although specific insights into the inner workings of the relationship between the MoD and Lockheed Martin are likely to remain confidential, the way the two articles we've cited in this piece have portrayed the relationship's scope creep, make it seem quite probable that there has been some misalignment in both the procurement approach and the supplier's due diligence process.
With still 18 months to go before any Warriors are upgraded after eight years on the job, this is a good opportunity to outline our experience and evidence of what works really well in many hundreds of these major project relationships, for us to help sanity check your own thinking in the ways larger organisations can work to minimise scope creep on their major projects.
The upgrades, primarily to the Warrior at this stage, are impressive, bringing the vehicles into the modern era, but with years before the fleet is complete, lessons from both the successful elements of the project, along with its challenges, should be appropriately implemented on this and future project opportunities.
Photo credit: iStock