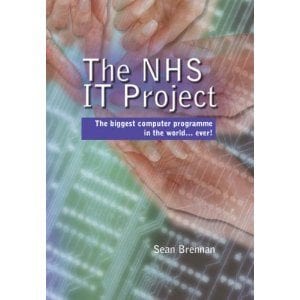 Yet again, just last week the Government confirmed the scrapping of another major IT project; £12bn of taxpayers' money down the drain. But is it a relief for the NHS which needs to save some £20bn?
Organisations need manageable change, with buy-in from all parties concerned. It is hoped that a move to smaller, regionalised IT programmes will provide the building blocks needed to put the NHS back on a firmer foundation. Having a backbone of core national objectives to move services on to the web, like e-clinics, and to use available technologies, such as text messaging patients in advance of appointments cuts 'do not attends' by a third…are examples of simple projects that can be rolled out nationally and really do save money.
We do a good proportion of public sector and private sector work, advising various organisations on how to build relationships and align their contractual roles and obligations with their outsourcing and IT service providers. Having undertaken more than 500 major projects, in our experience although specifications are drawn up in advance, they are often output led rather than business objectives led. This simply gives service providers a blank chequebook as misunderstandings unfold. And it's only when a project starts to go wrong that end-users find they have little or no contractual protection, even though the project doesn't meet their expectations.
The Government plans to establish a watchdog to ensure projects are properly costed out in the future, but why is it needed? If applied correctly, lessons learned from a new court ruling can have far reaching benefits for NHS organisations embarking on a new IT system procurement, helping to ensure major projects are delivered on time, on budget, and, most importantly, original benefits objectives are realised – faster.
There's no better medicine for transformation…
Free White Paper Download
New court ruling states your IT Software Projects can be 35% lower in costs while making your vendors more accountable.
Best Practice Group has written a White Paper that illustrates how to prevent unexpected costs from arising; how to avoid misunderstandings over expectations; and how to ensure behaviours don't undermine the contract (a common problem in doubling the costs and timescales of major projects).