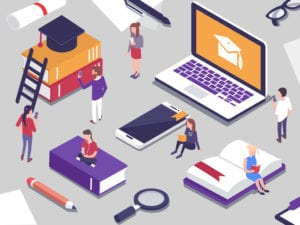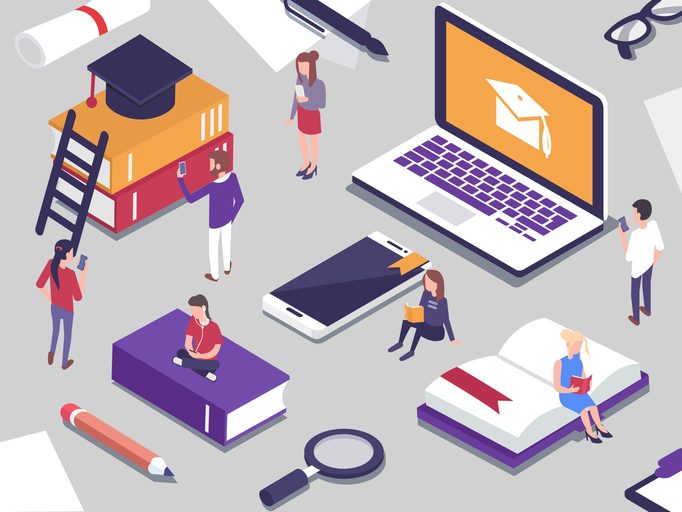 In June, NHS supplier Redcentric reportedly suffered a dual blow of financial and reputational loss. The reputational issues were related to the announcement that three former employees were to be prosecuted for 'fraud, false accounting and misleading an auditor after an investigation by the Financial Conduct Authority (FCA)'.
The financial blow was the £11.4m compensation scheme the company has agreed to pay out to its own shareholders because it's reported that they 'materially misstated its net debt position and overstated its true asset position' to them.
In a time when our NHS has never been more important, what does this mean for them and for Redcentric? Should your supplier suffer a significant loss, of any kind, we look at the lessons learned from this and other cases to help you maintain service continuity.
Who are Redcentric?
Redcentric is an AIM-listed managed service provider, offering a whole range of IT solutions – from network infrastructure and connectivity to security, managed SaaS and consultancy – to hundreds of clients. They take on board these business-critical services and deliver technology solutions to enhance productivity and/or efficiency, so their client organisations can focus on other things.
Redcentric is also the peering exchange provider on NHS Digital's transition from the N3 (national broadband network) to the Public Services Network for Health, or NSCN as it's known today.
Fraud Prosecution
The Financial Conduct Authority (FCA) is bringing criminal proceedings against three unnamed former Redcentric executives. According to various reports, the FCA has confirmed that: 'Each individual will face charges of two counts of making a false or misleading statement, contrary to Section 89(1) of the Financial Services Act 2012.
'One of the individuals will further face charges of four counts of false accounting, contrary to Section 17(1)(a) of the Theft Act 1968; one count of making a false or misleading statement to an auditor contrary to Section 501 of the Companies Act 2006; and one count of fraud by false representation, contrary to Sections 1 and 2 of the Fraud Act 2006.
'Another of those individuals will also face charges of seven counts of making a false or misleading statement to an auditor contrary to Section 501 of the Companies Act 2006; and four counts of false accounting, contrary to Section 17(1)(a) of the Theft Act 1968.'
They will have their day in Westminster Magistrates Court on Friday 28th August.
Assurances of Selecting Strategic Partners
This, alongside the claims of misleading shareholders, may perpetuate a reputational shift that has the potential to impact on the way that current and prospective clients view the organisation. The knock-on impact of which, for any organisation, could be that clients may require more assurances before selecting them as strategic partners.
That being said, Redcentric has given a full admission and apology for wrongdoings that occurred before the current chief executive, Peter Brotherton, took over.
However, because the organisation has agreed to settle the FCA's other claim against them, the prospect of a second prosecution has been dropped. This in turn is likely to counter at least some of the reputational issues the company could have faced otherwise.
It seems clear that attempts are being made to evidence that new management will not tolerate such activities and are prepared to hold their hands up when they see that wrong has been done. These are traits that are important in the development of commercial trust between partners.
£11.4m Compensation
According to FCA statements, Redcentric has been censured for 'committing market abuse between 9 November 2015 and 7 November 2016'. They go on to state: 'Redcentric issued unaudited interim results and audited final year results which materially misstated its net debt position and overstated its true asset position in circumstances where it knew, or ought to have known that the information was false and misleading. As a result, investors were misled and paid more when purchasing shares than they would have done had they known the true position.'
It's the responsibility of any publicly listed company to ensure that the market is given a true and honest impression of its position so investors can make informed decisions. It is reported that Redcentric gave an inaccurate impression to the market. As a result of this, when it admitted the error, those who had invested over the proceeding 12 months were immediately impacted as share prices fell.
In recognition of Redcentric's efforts to resolve this matter – by the issue of a corrective statement when the error was discovered and creating a £11.4m compensation scheme for impacted shareholders –  the FCA has agreed to conclude its investigation.
Brotherton was clearly relieved that this chapter in his Redcentric story was finally over, stating: 'The conclusion of the investigation removes significant uncertainty and costs, enabling management to focus solely on future growth.'
3-Lessons Learned to Apply to Your Strategic Relationships Should they Suffer a Significant Loss of Any Kind
If your supplier suffers a significant reputational or financial loss, it will be important to carefully monitor performance levels and any reduction in investment in innovation and/or improved services.
Tightening up of regulatory compliance and the development and management of new internal systems to evidence compliance and rebuild trust, will cost in both time and money. A watchful eye on their commitments to you would be a sensible approach, so you are able to identify and deal with anything that may impact on service level quality or continuity.
Through the part we have played in developing, managing and repairing hundreds of major strategic relationships, we have identified three considerations should you find yourself in similar circumstances.
Lesson 1: Watch out for performance drop-off
A fairly obvious sign that something is wrong is a fall in either the quality or level of performance in your relationship. It is, therefore, important to step up the frequency and depth of analysis on performance in your relationship as soon as you identify a risk to your service level continuity.
Ideally, this should be done in a collaborative manner in partnership with your supplier and in recognition of your shared desire for the relationship to continue along its intended path. This is when a strong Intelligent Client Function (ICF) team should come into its own, ensuring that relationships remain robust and additional issues are identified early enough to be dealt with.
Lesson 2: React rapidly to negative behaviours
When issues occur, it is all too easy to turn inward, to prioritise your team, your company, your shareholders. It is also possible that rumours or knowledge of company-wide difficulties could impact on staff morale or even your supplier's capacity to monitor and maintain their own workforce's efforts.
It is, therefore, important that any sign of the wrong behaviours, slipping standards and poor performance should be rapidly identified and handled. To not do so could embolden those carrying out these behaviours to continue and potentially escalate the issues this would cause.
Once again, realigning behaviours should be handled with care and look to build on commercial trust. A good starting point will always be your contract terms and governance. It should contain adequate guidance on commitments agreed to, escalation processes where they are not, and mechanisms you can call upon as a result.
Lesson 3: Arrange a meeting with the business owner(s)
The starting point on any material reputational issues, is to have a sit-down with your supplier's senior executives. If you become aware of issues that could significantly impact on your supplier's business, a face-to-face will always be the best way of showing support, of working through issues you are facing together, or to head such issues off before they become insurmountable.
Truly collaborative working relationships have a better chance of weathering any storm, so – where appropriate – do arrange a candid conversation with the people who can influence service delivery from the top down.
Conclusion
Redcentric has acknowledged their issues and agreed to financial recourse, but they are also bullish about the future. We will keep an eye on what goes on in the trial at the end of August in case new revelations come out of it, but it seems as though current management have acted as they should in handling this crisis and, therefore, the company's confidence in its future may well be justified.
Should your supplier find themselves in challenging circumstances of this kind, do follow the three steps above – monitor performance, quickly respond to issues to avoid escalation, and have a face-to-face with the owners of the business where necessary. These are, of course, just the first steps in the long road to maintaining your strategic relationships when you find them under strain, so for further information or guidance do feel free to get in touch.
Photo credit: iStock