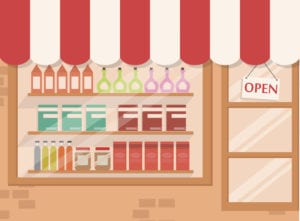 The Retail Times recently ran a story on the state of IT projects in their sector titled 'UK retailers spend almost £827,000 on failed digital transformation projects'. This was an average for each project the retailers invested in.
Retailers Putting off Digital IT Projects
The research came from an interesting report by Fujitsu. According to the research, challenges with IT transformation projects in the retail sector are getting quite bad. So much money has been wasted on failed or cancelled projects that according to the Fujitsu Digital Transformation PACT Report, 58% of retailers they asked said they had been put off pursuing digital projects, despite an acknowledgement that their customers expected them to move with the times in the online environment.
Fujitsu's 4 Secrets to Successful Digital IT Projects
In the report, Fujitsu stated that the secret to successful digital transformation projects in the retail sector, they believe, is wrapped up in a balance of four elements – people, action, collaboration and technology.
A. People
This refers to the need for an industry with a workforce that has traditionally been face-to-face sales orientated to transform into one that recognises the benefits of incorporating digital activities into the sales, administration, stocktaking and other retail processes. This requires two fundamental changes, 1) more training so all staff have a greater understanding of the role of the digital sphere in the success of their business, and 2) 'reverse mentoring', where younger more digital-savvy members of staff share their technical knowledge with more mature, but less technical employees.
B. Action
It seems there has been a knock-on effect, linking  the significant number of failed digital IT projects in the real world to a fear of failure in the projected world. In the survey, 68% of respondents said that 'fear of failure' held many back from even attempting a transformational digital IT project.
C. Collaboration
This is seen as a key component to success on major digital IT projects. However, issues such as an unwillingness to share sensitive information or a lack of short-term wins between competing organisations on such projects, has affected organisations' preparedness to share the spotlight.
D. Technology
There is no ignoring the onward march of technology in the retail sector and beyond. The one area that is often cited as representative of the future of technology is Artificial Intelligence (AI). There is no doubt that the advances which have already been made in this area show us that much must continue to change. AI is being incorporated into so many areas of business, but all too few organisations are ready for this with their thinking, their training and their planning.
Successful Digital IT Projects have a Consistent Process
Depending upon how you view it, some aspects of the Fujitsu survey can make for grim reading, or can help to identify key opportunities. Our experience in this market on hundreds of projects, many of which were transformational IT projects, means that we've identified what the most successful large retailers do to have a more consistent process to assure their IT projects deliver on their expectations.
As part of this process, they take account of the supplier's 'expert responsibilities' by contracting for the supplier's advice separately, to the solution being proposed. This approach has been reinforced by recent case law. The primary success foundations are:
1. Expert Responsibilities
'Expert' IT suppliers on transformational projects have an implied contractual responsibility to you, summed up in the title 'expert responsibilities'. The goal of this area of law is to avoid miscommunication or ambiguity.
You have gone to your supplier, in most cases, because they have a greater understanding of the specific details of how other retailers are applying advances in technology to streamline and optimise their operations.
These 'expert suppliers' appreciate the impacts, opportunities and pitfalls of their technologies in relation to your needs and market. It is likely they have more insights because they have created numerous systems already from which to gain their 'expert' status. Seeing as this is the primary reason why you are likely to have chosen them in the first place, it is only right that the law offers you a degree of 'implied protection', even if this is not expressly written into the contract terms you have with your supplier.
Recent case law states that a supplier with 'expert' status has a responsibility to its clients, not only to be honest in their dealings, but also to identify, with all reasonable clarity, what they can achieve, what they cannot achieve and what the implications of those things they cannot achieve will be on the outcomes you've stated you're shooting for.
In essence, because they are the experts, they are responsible for pointing out weaknesses in your plans, questions you've not asked, more efficient routes to your goal and any expertise they may not have that you'll need in order to achieve a successful conclusion to your project.
So, if your IT project went over budget, failed to achieve its stated goals or took a different path from the one agreed at the outset, it is likely that if the supplier did not give you appropriate warnings, you will have recourse in law for this.
The flip side is that clients can subtly imply an awareness of the responsibilities they know their suppliers have from the outset, even pre-contractually, which is likely to encourage even the most reluctant of suppliers to follow a more collaborative course.
2. A client's responsibility for clarity
The supplier's expert responsibility does have some limitations. If you have not provided the supplier with a clear enough view of the business outcomes you are aiming for, and the supplier warned you about this but you elected not to provide better clarity, then you are likely eroding both their legal responsibility and your recourse in law should things not go according to plan.
Undertaking appropriate pre-contractual due diligence is a vital and detailed stage in the process to assure the supplier provides you with the most appropriate advice. While it may be tempting to complete a 'lite' version of this process in order to get the project started far more quickly, we would strongly advocate that you don't skip the details.
The development of a clear and concise business case for the project – identifying the quantifiable difference between your position before and after the project, so you have measures by which to assess the success or otherwise of the project, or even to know when your outcomes have been achieved – is vital. It helps your potential supplier to give you better advice from the outset to understand whether you are likely to achieve your goals.
In addition to the legal implications, the project may be affected by a lack of your internal stakeholder buy-in. If you have created a lite version of the business case for your project, then you may not have spent enough time obtaining buy-in from senior stakeholders and without this, and an appreciation for the critical nature of the project, it may well fail due to a lack of urgency and support.
3. Avoid the temptation to dictate
It's a topic we have talked about in other articles on many an occasion, but for you to rely on your supplier's expert responsibilities, you must leave them to be the experts. Your responsibility is to tell them 'what' you want as an outcome; their responsibilities are to determine 'how' to best achieve these goals.
If you dictate 'how' your supplier should approach your project, then as we outlined earlier, you are likely to be eroding your supplier's implied legal 'expert' responsibilities to you. This will also make it more difficult for you to seek legal recourse should things go wrong, because it makes it easier for your supplier to claim that it was your interference that hindered them in their activities, or that it was the directions you insisted on that prevented them from hitting targets.
Conclusion
The hundreds of thousands of pounds wasted on each failed digital IT project cited in the Retail Times article indicate an issue that has been growing in recent years. It seems that in all too many cases, resource constraints with in-house technical expertise, legal, contractual knowledge and adequate governance, set many transformational digital IT projects on the wrong course from the outset. The Fujitsu survey suggests that the retail sector is behind on training, vision and commitment, and clearly that must be addressed or the challenges will simply get worse.
An appreciation for the legal 'expert responsibilities' of your supplier, though, would make an excellent first step to reversing the severe lack of confidence in the market currently, and to put the sector back on track with its IT projects so the UK can keep up with its international competitors.
To read more about your service provider's duty to warn and why they have more responsibility to get errant projects back on track, please download our free white paper.
Photo credit: iStock