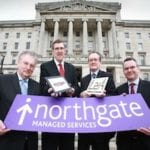 The news last Thursday that Northgate Managed Services has put itself up for sale comes as little surprise to those of us with extensive experience in the managed services sector.
The company has been struggling to provide any significant return for its group and in turn, its investors. Despite a turnover in excess of £128m in the last financial year, Northgate MS made an operating profit of just £200,000 – and that was before exceptional items were taken into account.
Any organisation who discovers that their managed service provider is up for sale (like E-ACT just did) cannot simply continue along the same path blindly – the game changes immediately. In light of the fact that a number of managed service providers are considering their future options, including those for sale, I want to take you through a series of considerations that clients of all managed service providers should be going through right now, in order to ensure that their best interests are preserved.
Key Risks
In our experience, if you find your managed service provider up for sale, there are three key risks that you should be aware of:
1. An Indefinite Hold on Capital Investment
It is typical for any research and development, capital expenditure and key investment to be halted immediately by the Board of the company. Their focus will now be on looking as financially healthy as possible, in order to increase their potential selling price. This move is a stark reminder of a service provider's profit-driven culture.
2. A Reduction in Service Levels
When a company is put up for sale, it is typical for key staff to become nervous about their futures. With the exception of management/director level jobs, few companies offer staff security of tenure, and are usually unable to guarantee ongoing positions when the company is sold.
If you are reliant on key individuals for the management of your service, don't be surprised if they start looking around for new positions with alternative organisations. On the contrary, you should expect it.
3. A Reduction in Staff
Although you should fear a reduction in service levels from experienced employees seeking greener pastures, you should also be aware of what some organisations will do in an attempt to cut costs and improve their financial position.
It is not unusual to find that experienced staff are moved out of service provision. If you're lucky, less experienced (i.e. cheaper) employees will be put in place as a holding position until the company is sold. Otherwise, you may find that the aforementioned experienced managers will be "shared" amongst various contracts. Either way, it is not unusual to find a reduction in the expected levels of service.
Key Steps to take if your managed service provider up for sale
Once you understand how your provider see its future, it is time to act. A passive approach to managing a situation such as this can result in disastrous consequences. Instead, you must consider the following three steps.
1. Check the Service Level Performance
Your provider's service levels may well decrease during the period in which it is up for sale. This is largely due to a lack of on-going investment and available resources, but you should also bear in mind whether the company has been put up for sale because it may not have been that healthy to begin with.
However, you shouldn't simply roll over and accept such a reduction in service levels. You must be proactive on two fronts:
Ensure that service levels are being met at all times. If you don't, you can contractually relieve the provider of its responsibilities (by implication). It can be extremely hard to escape from this situation at a later date.
If service levels aren't being met, you must escalate the issue in line with your contract terms. If you don't do this promptly and in the right fashion, again, you can inadvertently relieve the provider of its responsibility to keep service levels high.
2. Check Your Contract
If your contract's terms have been well constructed, there may be change of control clauses. These allow you to seek warranties from your existing provider that if they change owners, the new owner provides appropriate support to ensure that your service levels continue to be met. If they are not, you may well have recourse against the previous owner relating to any service degradation.
3. Meet the New Owner
It's not all bad news. Often, if a service provider hasn't been performing well, a new owner with experience in the sector can inject new life into the company and provide a level of service that you could have only dreamt about from the previous owner.
Assuming that the company is eventually sold, your number one priority must be to meet with the senior executives of the new company. Explain any material issues with a lack of service provision you experienced with the provider before its new owners took charge. Explain that you want to build a better partnership with the new owners to ensure service delivery maximises returns for them, and reduces on-going service provision costs for you.
Building a New Partnership
As always, your focus should be on creating a mutually beneficial partnership, as that is the only outcome that will allow for a long term healthy relationship. Because the quality of service provision essentially relies upon the health of your provider's business, it is in your best interests to work with a provider to establish a contract that works for both parties.
The fact that your provider's company is up for sale represents the writing on the wall for that regime. Seek to protect the required levels of service delivery during the sale period, then work diligently with the new owners to establish a positive relationship.
Featured image courtesy of Silicon Republic