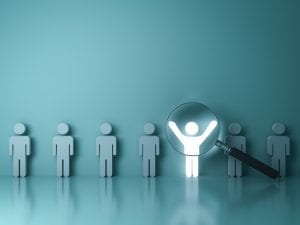 The concept of clients collaborating with one another on the procurement of service provision, and on its delivery, is nothing new. Shared services have been utilised in both the public and private sectors for many years because of the sometimes significant cost, time and knowledge enhancement benefits that can be achieved as a result. But today, some are talking about shared services being one of the measures that the government, and others, should consider for handling service provision in a post-lockdown world where Covid-19 is still causing commercial restrictions.
Some organisations have never really embraced shared services – preferring to think that they are more of a niche fad on the outskirts of public sector service delivery. But, according to Local Government Association reports, there were 626 shared service arrangements between local councils in England alone in the year ending 2019, suggesting they delivered a very impressive £1.34bn in cumulative savings.
Coronavirus, the Catalyst for Change…?
Covid-19 has been a hugely significant disruption to the way we all work and live our lives, but it could potentially also be an opportunity for change. Many of us are adapting to fit the work we need to do around the restrictions necessitated by the pandemic. Some have put forward the idea that maybe shared services could assist in this new environment, providing more economical and safer ways of delivering public sector and corporate services.
A recent article in PublicTechnology.net succinctly summed up the underlying principles of shared services and working across geographical and institutional boundaries to be "pooling resources and data to improve services, achieving economies of scale through aggregated procurement, and increasing capability by sharing skills and expertise between organisations".
It should also not be forgotten that through working together, we can gain more than just financial and time benefits. We can learn from one another, innovate more freely and achieve results with fewer resources. It's argued that this approach is just the sort of change that we need right now.
Five Steps to Initiating a Shared Services Relationship
While the above definition presents a service delivery ideal, it's important to appreciate that working in multi-stakeholder environments across multiple organisations can sometimes have its challenges. Not every individual, department or institution is going to share your goals, your aspirations, or your idea of what 'the common good' of a collaborative and shared service relationship looks like.
Our experience of improving and optimising many of these complex, multi-stakeholder, multi-organisation relationships, provides us with five key insights we can share with you:
#1.
Stakeholder engagement
Every party must have a clear idea of why they are entering into this shared service arrangement. It is important that the benefits, outcomes and expectations of the partnership are clearly defined, shared and understood by all.
It is vital that you bring your stakeholders with you through this process. The stresses and strains on an organisation that is resisting a collaborative relationship can be immense so it is, therefore, important to start early with efforts to inform, to build trust and to generate an environment of engagement in the process of a shared services arrangement.
#2.

Clear delineation of responsibilities
Everyone should know what they are responsible for in order for a collaborative relationship to succeed. It's much like any other strategic relationship in that way, only it's complicated by politics and sovereignty matters across the parties involved.
Some individuals, teams or parties may be reluctant to hand over/share control, or data with others and, therefore, trust needs to be built and fostered between parties to reduce the potential for protectionism getting in the way of the greater good across the collaboration.
#3.
Contingency and liability agreement
Actions have consequences, and should your shared services partners not deliver what and when they are supposed to, or if they decide to pull out altogether, then: a) there should be appropriate governance, payment mechanisms and heads of terms/contractual arrangements in place to ensure that this is handled in a fair and equitable way for all involved, and b) there should be a roadmap to handling such events.
This should be set out in either your contractual agreement, or where a contract is not appropriate, a suitable shared services relationship charter. It should ideally outline detailed representation of all the rights and responsibilities of the parties and a plan for moving forward should issues occur, but also a clear agreement that is fair and understood by all parties.
#4.

Establishment of sovereignty and control
Each organisation or entity involved in a shared services arrangement will have its own priorities. Therefore, a sense of independence must be balanced with shared goals and a hierarchy structure established and agreed for who will be leading in which services.
Fear of a loss of control or sovereignty can lead to a breakdown in the relationship pretty quickly, so it is vital that all efforts are made to a) maintain an open line of communication so issues can be identified early, and b) that clarity of communication is prioritised to minimise the possibility of a misunderstanding escalating out of control.
#5.
Cultural alignment
From top down and bottom up it is vital that everyone in the process buys into the collaborative relationship, that they understand its value and are encouraged to pull in the same direction.
Successful shared services arrangements more often than not start with parties seeking to gain an understanding of one another – the way each works, their strengths and their challenges. To understand this will enable you to better appreciate how to work together and how to quickly identify any misalignment.
Examples of Successful Shared Services
There have been many success stories over the years, but here are a couple we have reported on in the past:
Suffolk and Norfolk Council shared incineration service
When Norfolk council was forced to abandon its plans for its own incinerator they turned to Suffolk council which had just completed its own. An agreement was drawn up for Suffolk to take 40,000 tonnes of Norfolk waste a year, saving each council around £1m due to economies of scale and lower landfill taxes.
Oxford City Council's in-sourced shared city services
Oxford Direct Services (ODS) is wholly owned by Oxford City Council and is responsible for street cleaning, building and engineering works, waste collection, vehicle maintenance and facilities management, among other things. The organisation became so efficient that it started to offer its services to other councils and through economies of scale they are able to keep costs down for them and for the services already offered to Oxford City Council.
Conclusion
Working well with others is not always something that comes naturally. There are likely to be competing egos and interests, worries about a loss of control, and issues with trust when it comes to others handling fundamental elements of your services.
Trust can take time to establish, but this may be a luxury you do not have. Then there is the ever-present issue of 'politics' that can stand in the way of your efforts. Shared services have a significant amount to offer, but there is a great deal more to manage to ensure that your relationship, and the services that result set out what you want to achieve.
In the wake of Covid-19, though there may be 'hard miles' to work through to achieve the true potential of shared services – for both private and public sector organisations, sharing services may well feel a little more manageable than going it alone, and with the sometimes significant benefits that are associated with this strategy, it could be one part of the plan to aid the financial recovery of public sector organisations, private sector corporations and country.