Professional Pensions recently reported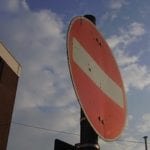 that the procurement of library services by Croydon Council has been severely hamstrung by issues relating to Local Government Pension Scheme (LGPS) contributions. Although John Laing Integrated Services (JLIS) was selected as the preferred bidder in November 2012, the procurement process has recently taken a major step back due to an "unexpected" change in their bid.
There is a strong moral to this story that should serve as a timely reminder for what one must seek to avoid when going through the procurement process for public sector contracts. It is an issue that will raise its head in any public sector procurement bid involving the transfer of public sector staff and, if ignored, can have major repercussions on one's ability to effectively adjudge cost-benefit.
In this article I want to outline what appear to be some gaps in Croydon's procurement process and explain what you need to be mindful of as part of any public sector procurement initiative in order to promote transparency in providers' bids.
The Story
At the heart of the Croydon procurement misunderstanding is the LGPS to which any future provider would usually have to contribute as part of the contract. This would, of course, be the case in any public sector contract in which there is a transfer of staff and where the awarding organisation wants to transfer its pensions liability to the provider.
The issue is not the pension scheme itself but the preferred provider's perceived exposure to risk (and how that affects its bid). It is reported that JLIS amended their bid at the 11th hour to incorporate a cap on their liability for increases in contributions to the LGPS. This alteration was enough to bring the procurement process to a grinding halt and compel Croydon Council to accept amended bids from other parties.
The issue is essentially with the Council's ability to get an early grasp of assessing bids on a like-for-like basis. Without a cap in place the bid could be "cleanly" assessed, but with a cap in place the Council's exposure to potential future costs increases and also puts in doubt the value of the bid when compared to others.
The Moral
We spoke to Paul Carney, a partner at Shoosmiths LLP (a national firm of solicitors), with regard to this story. The first thing he pointed out is that negotiations around government pension schemes and their potential impact on strategic commissioning contracts is not unusual:
In crude terms, bidders usually price on the basis that the employer contribution rate payable to the LGPS does not increase above a pre-determined rate (x% of employees' pensionable pay). It is, in my experience, normal that such matters are raised early on in the process; usually at the outset. Spelling it out then, as soon as a local authority states that some of its employees will transfer to the provider, that those employees are members of the LGPS and that it expects a provider to keep them in that scheme, bidders price on the basis that their financial risk in participating in the LGPS is fixed or capped. Bidders are then able to give the local authority a more transparent pricing model.
This approach seems sensible and in the best interests of all parties involved. But that does not exclude JLIS' reported omission of a cap in their initial bid:
The fact that the a bidder wishes to cap its liability is not remotely surprising; the fact that it may have originally submitted a bid without a cap is surprising.
Participation in a defined benefit / final salary pension scheme is such a financially volatile and open-ended risk that bidders (in my experience) take the commercial point up straight away with the outsourcing authority. How is it, in other words, that a bidder (or bidders) in this case put itself in a position whereby it had to change its bid in order to address the pensions risk? Why, I suppose the question is, did it not make the point immediately?
We may never know the answer to that question but the takeaway should be crystal clear: in any public sector strategic commissioning procurement process, one must be diligent in ensuring that the issue of public sector pension schemes (and any potential caps on liability) is raised at the earliest of tender stages – not left until the decision as to which provider to use has (almost) been made.
Ideally a provider should provide two prices (i.e. one with a cap and one without) so that the organisation can consider their own exposure to risk and decide which approach would be best for them. It is not unusual for a local authority to take on the potential liability of a capped bid if they feel that the potential savings are there to be had.
Conclusion
I'm not particularly concerned with speculating as to who is at fault regarding the stalled Croydon Council bid (if one can indeed confidently apply sole blame), but I can confidently state two things:
JLIS should have incorporated an indicative cap into their original bid (or ideally provided two separate bids).

Croydon Council should have picked up on the lack of a cap at the early part of the tender stage and raised the issue at that time.
In short: don't assume anything. Understand best practice and seek to ensure that it is attained at every stage of procurement. Ultimately, your diligence in doing so can make an enormous difference to the success (or otherwise) of the procurement process.
Photo Credit: Ben P