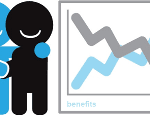 One of the imperatives of modern service delivery is to partner with people who can do things for you better and more cost effectively than you can do them yourself. The public and private sectors are using more innovative forms of governance and management through partnerships with others,  yet, research shows that high numbers (nearly 50% in fact) of strategic partnerships fail to achieve their objectives. Why is this?
Having reviewed hundreds of strategic partnerships, we have highlighted the top 10 lessons learned that can benefit senior executives looking to safely cut costs and innovate service delivery.
1. Know what your contract says and that it does what you want it to do
One of the biggest causes of tension in strategic partnerships is that operational and senior executives are often unclear about what is in and out of the partnership's remit. Being clear about the contract and ensuring it is aligned with their organisation's outcomes is the most necessary condition of success.
2. Ensure there is shared understanding of what your contract says and that everyone understands what it is supposed to achieve
It is important that your senior colleagues (and your politicians if you work for a Local Authority) do not expect the strategic partnership to react to all their latest passions. Strategic vendors are most often large listed companies who have clear responsibilities to make returns for their shareholders. The contract is written down for a good reason. The key is to make sure it is aligned with long term, strategic objectives and that there is transparency about what it says. It would be a good idea to diagram key operational aspects of the written contract terms, including roles and responsibilities, to ensure the terms of the partnership are truly understood.
3. Governance of the partnership must be robust and must be respected
Strong independent directors with the right experience bring balance, accountability, values and strategic leadership, helping the organisation to achieve its own, and its customer's aims. Independent directors can also head off disagreements between managers, shareholders, plus internal and external clients at early stages; thereby keeping the Board focused on implementing its strategy. We often recommend engaging an independent Chair with both supplier and client side expertise. This will help to empathise with the challenges both sides have to deal with, improve corporate governance, challenge strategic thinking, provide balanced decision making, and help give confidence to non-executive directors or elected members that interests are being independently assessed on an on-going basis.
4. Pay attention to background noise
Small numbers of managers and staff with a negative mindset, on either side of the partnership, can sour relations; they need ongoing support, training and development, but ultimately they cannot be allowed to undermine trust in the partnership.
5. Make sure the client function is oiling the wheels, not putting oil on the flames
Because the client function within an organisation is responsible for 'policing' the contract, executives can and often do misunderstand the role of the client function. This misunderstanding can fuel incorrect perceptions over the performance and outcomes that need to be achieved, particularly around the 'softer' objectives over partnership collaboration. As a result of doing 'more with less' and constant pressure over short term cost reductions, the client function can be misaligned by spending unreasonable amounts of time 'fire-fighting' contract interpretations. This time would be much better spent on facilitating innovation on a partnership basis with the partner, to find innovative new ways of working, reducing costs and improving service delivery.
6. Focus on the outcomes of the partnership
Your partnership was created to achieve specific objectives which would offer better services at lower cost for your organisation. It's easy to get stuck in the weeds but by keeping the wider outcomes and objectives highly visible across the partnership it will help drive the right behavours.
7. Optimise your strategic vendor's statutory role as "expert"
Vendors have a duty to provide rounded advice ("to warn") on all operational aspects of the partnership over the lifetime of the agreement. This includes advice on the impact of changes on other services. It can be the case that clients rarely seek that advice and can be poor at following advice.
8. Stamp out highly visible areas of poor value, however minimal
Small areas of bad service can be held up as false metaphors for the partnership as a whole, thereby undermining wider confidence and trust. Some of this may be difficult to challenge, but a zero tolerance approach to bad service quality would prevent 100 PR headaches.
9. Innovate – listen to the front-line
Creating and capturing innovation will be among the most important things your partnership does. Make sure there is a formal process to identify and evaluate ideas from staff and customers on the front-line, and that there is an ongoing process of challenging and re-designing services to increase efficiency and productivity. It is really important that this process has weight within the governance and management of the partnership, for example through an Innovations Board.
10. Appreciate what works well
It goes without saying that we must pay attention to what doesn't work well in order to make it better. But we cannot afford to ignore those people who are doing a great job. Appreciating, recognising and rewarding what works well is essential to motivation, productivity and to create a high-performing culture.
With insight gained from working with hundreds of strategic partnerships in both the public, private and third sectors, these are just a few of the key lessons we feel organisations may gain benefit from. In turn, this will help ensure they get their relationships right, from the starting post, with partners with whom they commission to deliver services on their behalf.