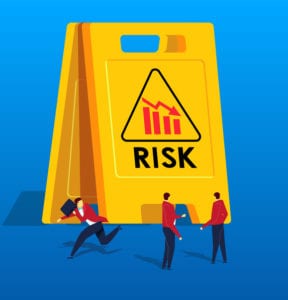 Covid-19 has helped focus the minds of leadership teams in terms of the degree of value and benefits a number of organisations are achieving from their strategic supplier relationships.
Over the last two to three months, the reliance on key suppliers has come even more under the spotlight, with breaks between local prime contractors and their foreign-side sub-contractors throwing organisations into unexpected disarray. As a result, we are seeing many previously successful and non-successful arrangements now coming under greater scrutiny, where every aspect of their service provider partner relationship is under review.
It's been reported that many have found themselves in service relationships that are so out of step with the reality of current needs, that dramatic change is required to provide suitable support to their clients in service delivery. Others have had to re-evaluate their needs due to the impending end of a contractual agreement and will seize this opportunity to make sweeping changes to improve the adaptability of their next service provision partnership.
This article focuses on how some have found themselves in a situation where the re-provisioning of services needs to be considered quickly. And, as a result, how to handle a relationship that seems to have (or may) become quite vexed, and the true size and complexity of the task of a seamless service provider transition if this really is considered necessary.
Strategic Service Provider Transition – Why You May be Looking to Make a Change
There are many reasons why existing provider partnerships become strained – and why new contracts need to be more carefully considered. They are centred on a few key factors: the current pandemic situation, the rapid pace of technological change, the new economic and political environment many organisations now find themselves in, and the changing expectations of both clients and the end consumer of the service.
Some of the best examples of just how immense changes in the business environment have been are technology based. Mobile working, only possible thanks to swift advances in nationwide infrastructure, communications, hardware and software development, introduces a whole raft of new technology assets to an organisation which all need procuring, supporting and maintaining.
Both mobile working and cloud computing are now commonplace. It is often recognised that it is far more cost-effective to cut out the middleman and go directly to the specialist provider that offers 'best of breed' support and expertise, than it is to go through an outsourced service provider. However, the strategy and governance of keeping everything aligned is a significant undertaking in very complex infrastructures, and this is something that often needs more diligence than expected when new relationships are entered into.
Covid-19 – A Catalyst for Change?
The current business environment (or maybe the lack of it) for organisations in both the public and private sectors has changed so much in recent weeks, that agreements drawn up even as recently as 6 months ago may well not be congruent with an organisation's immediate term objectives. As for long-term objectives, many organisations cannot simply see that far ahead at the present time.
It should be noted that not all strategic service provider contracts are likely to come tumbling down due to this pandemic. But, as the business environment has changed so dramatically and so quickly, a chasm of difference between the parties is becoming more commonplace over recent weeks.
Some of these contracts are coming to their natural end. This provides opportunity for forward-thinking organisations to think about their immediate term's needs and, as best they can, try and undertake appropriate multiple scenario planning. The aim of this is to develop much more flexible arrangements that deal with the likely adverse business impacts of the here and now, but can then flex in a value-for-money way without clients of strategic providers being restrained by intransigent application of the contractual terms.
Can the Service Provider Relationship be Saved?
The pandemic appears to be 'critical friend checking' clients to consider whether the lack in their strategic supplier flexibility to deal with immediate term issues in a pragmatic manner, has reached the point where the client organisation is considering whether or how to end the contract and switch to a different provider.
Given the current lack of resources in many organisations to consider such a switch, the magnitude of such a move should never be underestimated; the operational, legal and HR commitment is usually very significant. Separately, the internal expertise to achieve the desired end results may well now be even more difficult to come by. Essentially, at the present time, a seamless service provider transition can be perceived as more of an ideal, than a realistic expectation.
Service Considerations
Services are supported by strategic suppliers for many reasons, but among them is the organisation's perception that it should focus on the 'core aspects' of its service delivery. But, occasionally, other factors come into the mix, such as a lack of experience, expertise and manpower to handle such a task in-house. As the years go by, and the outsourced service provider is given increasing autonomy to provide services as they see fit (as long as they achieve the originally defined outcomes), we usually find that two things happen:
Firstly, the originally defined outcomes increasingly become out of step with what both the client and the end customer require at the present time.
Secondly, the in-house expertise in that service provision is often reallocated to the supplier team and, as a result, the client's ability to provide and understand the services can diminish.
You'll know that your first task when considering a change of providers is to reacquire a complete understanding of the service – how it is currently offered, maintained, monitored and improved – followed by the need to assess your organisation's current and future demands (as far as you can ascertain); therefore, the reallocation of any service or services to another strategic supplier can be a monumentally complex undertaking.
Exploratory Dialogue to 'Re-fit'
Often it is better to open a dialogue with your service provider and attempt to establish better relationships, ways of working and contracts so that they better align to your more immediate needs and expectations, with a firm commitment for the supplier to consider how it might flex its contractual deliverables to align with your outcomes as they change, and hopefully improve, over time.
We all know that every attempt should be made to make your existing partnership work, before considering the rather extreme option of changing providers.
However, it's acknowledged that a reasonable and amicable solution is not always achievable, so what follows is a very brief list of considerations when making the change.
The 4 Step Roadmap to Change Service Providers
When, through natural course or dispute, a change in strategic suppliers is considered inevitable, there are a number of clearly defined steps to take in order to effect as smooth a transition as possible:
Scoping of Services:

As previously mentioned, the first step to changing service providers is to gain a complete understanding of the objectives of your current agreement and the way in which existing service providers attempt to achieve these goals. But understanding what you do now often does not even scratch the surface of the task of preparing yourself for finding a new service provider. Take this opportunity to make a real change, initiate an incremental company-wide audit of what each department needs now. As part of that process, use the earlier scenario planning to consider the most likely 2-3 'future operating models'. Look at how they interconnect and develop a full picture of the needs of your organisation to ask a new service provider to support, develop and innovate for.

Governance to Transition:

Having the right client-side team in place to manage the hand-over from the current strategic supplier to new is essential. Relationships with outgoing suppliers should be kept as amicable as possible because their understanding of the service they've been supplying for years is invaluable. Also, relationships with new providers need to start off on the right foot to develop a collaborative approach that encourages innovation for mutual benefit. Communication is key, as is an accurate record of what is said to whom, along with a clear hierarchy for authorising activities and any deviations from the agreed plan of action.

Resourcing Through Change:

The full impact of a change in strategic suppliers in terms of manpower, technology and assets needs to be established in great detail, as do the often intricate issues surrounding any relevant TUPE and software licensing involved in the transition; just two of potentially many considerations to take into account.Inevitably, resources that are lost when old contracts expire or are terminated will not only have an immediate effect, but may also have a knock-on effect throughout the organisation. Interdependencies between strategic supplier and client need to be identified, and the full impact of change on your business must be uncovered.

Manage, Monitor and Maintain:

A successful strategic supplier relationship relies on everyone pulling in the same direction to achieve the desired outcomes. Idealistic though this may sound, this is possible through building the right flexibility into your agreements, putting in place an agreed review process to always be appraised on the performance of the provider against outcome based KPIs, and actively encouraging service providers to the table to share innovative ways of achieving improved efficiencies.
In Conclusion
Changing service providers can be accelerated, but ideally not rushed. There can be no 'instant' transition or 'easy' one-size-fits-all solution, but there are times when change is for the best. Though it is undeniably a complex and arduous task, it is possible to develop a successful and effective new strategic supplier relationship, but only through having clearly defined outcomes and a quantified plan of action.
Photo Credit: iStock