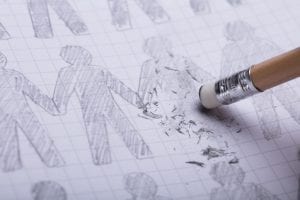 For the last four months, the news media has been practically a one-focus outlet. As the health impacts of the pandemic start to wind down, news of the economic consequences it is leaving in its wake have started to filter through. BA, John Lewis, Jaguar Land Rover, easyjet, Next, Airbus, Virgin Money, Harrods, Mulberry and many more organisations have all announced sweeping job redundancies and changes. At the beginning of July, The Register reported that Capita Consulting, a division of Capita Group, was looking to join them by shedding more than 25% of its workforce.
Capita Consulting is the advisory division of Capita. At the time of its establishment, a very proud CEO, Jon Lewis, is reported to have said: "Our new consulting business will challenge the established companies in this market, by offering practical, hands-on expertise drawn from 30 years of designing, building and running the processes of hundreds of organisations."
Having been at the helm of the Capita ship for a couple of years now, Lewis seems to be challenging the previous management's strategy and replacing it with his own. His focus has been to reduce the company's debt and improve its reputation. However, according to The Register, revenue and profits continued to fall.
Capita Consulting was reportedly aimed at being one of the initiatives to pump new life into the organisation. No one could have envisaged a pandemic coming over the horizon and as a result, Capita's management is announcing redundancies. This is not at all surprising, as the majority of sizeable professional service organisations are now having to rethink not only the number of staff they are responsible for, but where they will be working in the uncertain future of continuing unknown Covid-19 threats.
Those members of staff who reportedly have already been told that their services will no longer be required are expected to start leaving the organisation this month.
Lewis is reported to have maintained his upbeat view of the benefits Capita Consulting will bring to the group, stating that the division was "getting good traction" and is "expected to grow this year", but that the Group had "focused the business to reflect this new outlook onto a smaller range of vertical markets and capabilities." It's clear that they believe that Capita Consulting is not only important to the future of the group as a whole, but as a way of opening the door to new opportunities for the wider organisation.
A Capita spokesperson is reported to have told The Register, "As a result of the Covid-19 crisis, the demand for consulting services across UK industry has shrunk dramatically and we've had to reshape our consulting business accordingly. Regrettably this will result in a number of job losses. We remain fully committed to our consulting business which has already gained good traction in a number of industries – such as in cyber and justice – despite it just being launched in December. We look forward to its growth accelerating as demand picks up again in future."
Beware of the Redundancy Domino Effect
In a recent article, we talked about the importance of perception – of how actions (or inaction) can have consequences beyond those initially considered. When it comes to redundancies in any organisation, perception is vital to consider and manage, or your measured approach to sensible fortifying procedures may have a knock-on effect that you could struggle to contain.
Hearing rumours in the media and seeing colleagues upset or leaving around them could mean that the skilled specialists that your organisation relies most on, and that you wished to retain, could also be lost in the process. Carefully manage the way information is released about redundancies, ensure that those you wish to keep are kept fully informed throughout, that they are made to feel safe, or the perception of an organisation in turmoil could lead to an unexpected exodus.
Your best people will find moving the easiest. Your best people, most skilled staff, will find it easier than others to find their next job. It's important that you keep this furthest from their minds by ensuring that they are confident of the safety of their jobs, the stability of the company and the maintenance of their prospects within the organisation.
The fear of 'could it be me'. Not every 'star' in your organisation knows how good they are, and not every star who knows they're good believes that you know how good. Therefore, anyone could worry that it might be them next into the office for a consultation that could set their careers on an unexpected and uncomfortable path. This is of course something you want to avoid: you don't want staff members a) distracted from their work and b) looking for greater opportunities out there which could mean their exit at any time.
3 Steps to Check if Your Own Provider has Service Levels Under Threat
In the current circumstances, with many businesses dealing with unprecedented strains, it's prudent to be aware of the possibility that some of those you are working with could find themselves struggling as we come out the other side of lockdown. Much like a pipe that has been forced to expand by the winter ice leaking in the big thaw, the cracks and weaknesses that may have existed in an organisation before the pandemic may well now be wide enough for the drip-drip of lost staff to become a flood.
Therefore, if you suspect that your strategic supplier may be going through a rough patch, to avoid the potential of disruption to your services, it would be worthwhile considering the following three steps:
#Step 1. Regularly review supplier performance
When an organisation is in difficulty, and/or when redundancies are made, the rumour mill will likely go into overdrive. Most individuals in that organisation will know that something is up, though often not the detail, and of course they will fear the worst. In an environment like this productivity is likely to slip, staff are likely to be distracted and targets will be missed.
It might therefore be appropriate to have a strong ICF (intelligent client function) team, in regular and close trusting contact with their supplier side counterparts and a finely tuned KPI monitoring process to determine whether milestones are being hit, in order to spot such a thing.
#Step 2: Monitor key staff availability
Often the first staff to jump ship are the ones most able to do so, the staff with the most transferable skills, the ones best at their jobs. When they sense the possibility of challenging times ahead that may risk their career path or even the stability of their own jobs, they will likely start looking around for somewhere that will offer them greater security.
Therefore, if you start to notice that key members of your supplier's team are no longer accessible and there has been a reduction in productivity, then it might be worth asking the right questions to determine how serious the situation is in order to ascertain whether service levels are at risk.
#Step3: Assess priority given to innovation
Not every project has room for significant innovation. However, one of the benefits of strategic outsourcing is that the partners you select often have the capacity to innovate to determine new and more efficient ways of achieving expected outcomes, or even to modify and enhance those outcomes themselves.
Some suppliers invest heavily in innovation and recognise that their good reputation has been built on their forward-thinking approach to their client relationships. However, when a supplier's consistent commitment to innovation starts to wane, and you have also noticed either of the other two warning signs above, then it might be time to investigate further to protect your service provision.
If the severity of any or all of the above cause you to worry, then it's vital to a) capture all the evidence you need to support your concerns (dates, times, severity, specifics) as it happens, b) scrutinise your contract to determine what recourse it provides guidance on, and c) request a face-to-face with your supplier to discuss your worries in a calm and constructive way, with a view to working collaboratively to ensure that appropriate levels of service provision are maintained.
Conclusion
Capita Consulting is by no means the only outsourcer or consultancy to have, as it has been reported, concluded that it has to undertake a fundamental re-think of its business model. Accenture is reported to have decided that up to 8% of its UK workforce may need to go, Grant Thornton is reported to have announced redundancies in its tax and consulting divisions. Deloitte is apparently to offload more than ten thousand jobs worldwide, and the list goes on.
We have written on the subject of what to do when your supplier is going through challenging times on a number of occasions and the guidance is always quite similar, to ensure that the structure – to monitor, maintain and enhance your relationship – is built into your agreement and your relationship's DNA from the outset so you can quickly identify issues before they get out of control.
Should your supplier be having to reduce its staff levels, this does not necessarily mean troubling times are ahead. More efficiencies in the supplier teams can sometimes be beneficial, but it may well be time to start asking the right questions to determine for your own peace of mind, that the consistency of your service provision is protected.
Photo credit: iStock