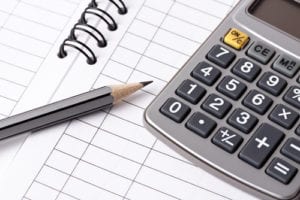 When reports from The Guardian stating that the "grim state of Capita's financial position emerged just two weeks after the collapse of the construction firm Carillion", one had to wonder what classified this as key news. News, maybe, but with the Labour party leveraging it to make Capita's situation a political platform for change – not surprising given the concerns they have raised on the subject of the outsourcing of public sector services in general recently – you have to question whether it has been given more broadsheet space than it deserved.
Once the immediate market jitters have passed it will be recognised that Capita is in a very different financial situation to Carillion, and both government and City analysts already agree that such comparison is unwise and inaccurate. However, each time a major supplier announces 'challenging times' or the media reports on a supplier's financial uncertainty, it should remind us of the need for vigilance in our relationships.
What is going on at Capita?
The Guardian recently reported that nearly "£1bn has been wiped off the value of the government contractor Capita after the company issued a shock profit warning, axed its dividend payout to shareholders and said it needed to raise £700m to put its finances back on track". It further reported that this cost-cutting programme "is expected to result in job losses among the 67,000 Capita employees, 50,000 of whom are in the UK".
Later in the same article, it states that the "Labour party called on the government to put Capita under close review". However, earlier in the year, The Guardian also reported that a Cabinet Office spokesperson said a team had already been set up to monitor the financial health of all its strategic suppliers, also stating "we do not believe that any of our strategic suppliers, including Capita, are in a comparable position to Carillion".
So we are led to believe that the government is on the case.
The reality is that a few activities seem to have happened in quick succession, and have led to the Capita we see reported on today. Jonathan Lewis took over as CEO of Capita on 1 December 2017. The company seemed to be financially stable, but Mr Lewis reported it was overstretched, over diversified, and in need of new direction. Lewis met with city analysts to discuss the condition he found Capita in. He reportedly spoke of creating a 'simpler, more agile business'. It seems most people realised that 2018 would be a significant transition year for the company, but with the Carillion situation still fresh in everyone's minds, it was inevitable that the market would 'overreact' to the profit warning that Lewis announced shortly afterwards. Capita lost 47% of its share value as it fell to what is reported to be a 15-year low.
Going back to its core skills, shedding the non-profitable outer layers, and focusing on what it is best at, sounds like a sensible strategy from Mr Lewis, but there is a lot at stake here, with many parties invested in seeing Capita succeed.
Since 2015, according to Tussell (online database of public tenders and government contracts in the UK), Capita has won contracts from 292 public sector buyers. Not only is this just shy of twice what its nearest competitor in that league table achieved, but it's more than the second and third place competitors managed when their results are added together. And in 2017 Capita won 215 new contracts, once again, significantly ahead of its next rival.
Central and local government, as well as housing associations, the NHS and other public sector bodies and institutions rely heavily on Capita for supply and support, which means that not only are their interests linked, but that all eyes are now on the organisation, scrutinising its every move.
Capita and Carillion are not the only major suppliers to come under the spotlight in recent months. In October last year, The Telegraph reported "Interserve's finances are now so bad that the board on Thursday admitted there was 'a realistic prospect' of the company breaching its financial covenants with its lenders". The company's situation reportedly being due to "escalating staff costs, squeezed margins and a flagging performance from its justice business".
The media jumped on the fact that Interserve had been awarded a £227m contract from the Department for Work and Pensions just one day after it had announced a profit warning. Once again, many were also quick to dismiss any similarity with Carillion, this time it appears because of lucrative contracts with the BBC and central government.
Greater scrutiny is just going to be a fact of life for the foreseeable short-medium term future. Therefore we have four lessons from other relationships we have worked on that can be embraced when uncertainty over service continuity is highlighted.
Lesson #1: Understanding breeds insight
TV, radio, social networks, broadsheets, tabloids and gossip. There are many unofficial ways in which you may hear 'news' about your suppliers, but how accurate this is will depend on the source. In the social media era where echo chambers and filter bubbles can amplify opinion, news can spread like a wildfire, but scratch below the surface and you may find that this 'news' has been warped to the whims and fears of the crowd.
It is, therefore, more important than ever to have a reliable source of information about your suppliers, somewhere to go to, someone to ask, individuals tapped into the supplier's people who can act as an early warning system for impending issues or who can quality check news that comes from other sources so you can act appropriately.
This is where your Intelligent Client Function (ICF) team comes in. The ICF team should be made up of a varied group of individuals from across the technical, operational and relationship management spectrum whose primary purpose is to work as closely as possible with their supplier counterparts to get to understand them better.
When this works well, you'll be plugged into their grapevine, so any issue can be identified early and handled before they become a problem. So, if, for instance, your supplier announces a profit warning you should know well in advance whether this is actually the problem the media and rumour mill are suggesting it is.
Lesson #2: Red lines and knowing where they lie
If your supplier is genuinely starting to struggle, the first signs, other than your ICF team's warnings of course, will be a fall in service standards, a shrinking in team sizes and talent involvement, and a reduction in willingness to offer innovative thought and action.
This will happen as the best people are moved on to more profitable projects or can no longer be afforded by the supplier. However, every relationship will come with productivity expectations set out in an official agreement, the service level agreement (SLA) in your contract.
There are, though, two elements to an effective SLA:
Its creation. Where you've taken the time to set realistic and clear expectations that have been agreed and understood by all parties.
Its implementation. Knowing when and how to hold your supplier to their obligations under the relationship.
It's this awareness of what has been agreed and the preparedness to assert yourselves in a way that conveys steadfast seriousness without pushing your supplier into defensive mode that's important – recognising the red lines and enacting the consequences should they be crossed. This is one vital way to retain respect and responsiveness from your more strategic suppliers.
Lesson #3: Know your rights
We're not suggesting that every client needs to be a legal eagle, but if your agreement has been written to be understood by all parties it should be kept available for review throughout the relationship and not filed in a dusty basement never to see the light of day.
Having an appreciation for the fundamental elements of your agreement will empower you with the knowledge you need when you have an absolute right to a service level, to a standard or recourse should a target be missed, or the hundred and one other reasons why the contract is (or should be) useful in the process of adding direction or realignment to a relationship.
Know your rights and you can better guide your supplier to understand your expectations of them.
Lesson #4: Poor planning prepares you for failure
Contract clarity, understanding and agreement, and the creation of an ICF team have already been mentioned, but they are fundamental elements of any pre-project planning to minimise risk and maximise opportunity in any client-supplier relationship. But just as important is back-up plan planning.
There may be times when no amount of negotiation or foresight will be able to save a relationship, realign a supplier's efforts or save it from its own challenges. For these situations, it is always important to have some form of Plan B insurance. If matters of poor service have become consistent over a protracted period and you have exhausted all reasonable opportunities to encourage an improvement, you should embark on a robust market engagement exercise to identify a replacement supplier. This will be vital in the event you need to terminate early, either for cause (breach) or for convenience.
Just like an insurance policy, you are likely to hope that you will never need to call upon it, but should it become necessary, it's comforting to know that you have options that can be implemented promptly. This back-up supplier should have gone through all the same due diligence as your primary supplier and be subject to your appropriate expectations. To not have a Plan B would mean that should it become necessary for you to look elsewhere, service delivery will likely suffer while the long and complex process of procurement is re-enacted once again.
Conclusion
Capita is no Carillion. It's been said many times already, but it bears saying again for clarity. For all the reasons already mentioned – its healthy liquidity, its strong relationship with departments across the public sector and the government's heavy reliance on its support across hundreds of project, a healthy bank balance and an enviable pipeline of projects – Capita is likely to prevail and thrive once more. Had it been a lesser entity, then it might have been a different story.
The importance of knowing your supplier at depth, understanding when to use a carrot and when to lean towards the stick, having an intimate knowledge of your contract and ensuring that you prepare for the worst while hoping for the best, are vital to success in today's uncertain world.
Photo credit: Shutterstock