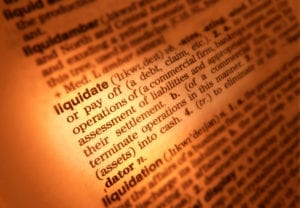 The Carillion collapse story is big news right now. The announcement that the UK's second largest construction firm is going into liquidation is bound to cause a media fuss, but in today's political climate it has been supersized because this collapse appears to be being leveraged by a Labour Party reasserting its dislike for all public-sector outsourcing.
The collapse of this outsourcing organisation has significant ramifications for both public and private sector organisations alike. To give you some context to the impact of its collapse, in the public sector alone, it is reported that Carillion is responsible for over 450 major projects and programmes. Examples include:
The maintenance of schools
The building of hospitals
Being made the main contractor on the High Speed Rail links (HS2)
Its failure is affecting a workforce numbering in excess of 19,000 in the UK and putting their jobs in jeopardy. In turn, the service users of Carillion are either scrambling to bring services back in-house or source other suppliers under emergency procurement regulations. It is providing the potential for political ammunition and media commentary for some time to come.
But our focus is less on the politics and media noise, and more on the practical lessons that can be learned to both mitigate the impact and provide future insights for protecting your organisation, based on our experience of similar situations.
Carillion Collapse: the story of an organisation 'too big to fail'
Carillion has been around for a long time. It was created in 1999 when Tarmac, which has a heritage stretching back over a hundred years, decided to split off its construction business into a new entity. The company grew rapidly to take on services as diverse as Customer Experience Management, Energy, Construction, Telecoms, and Infrastructure Delivery and Facilities Management Maintenance, to name but a few, doing business with public and private sector clients across the globe. The company was, at one point, valued at over £2bn and became one of the UK government's leading outsourcing partners.
However, all this changed in 2017. Major markets for the organisation, such as the Middle East, started to slow down, some risky contracts did not pan out quite as planned, and there were reports of accounting errors. This meant that in July 2017 Carillion was forced to issue a profit warning which knocked 60% off its share price. However, despite this, the government kept giving the company more and more projects.
Fast forward to the present day and the company is reported to have debts of somewhere in the region of £1.5bn (£900m owed to a range of banks and a £590m deficit in its pension scheme). Despite last-minute talks, it was decided that nothing could be done to save this construction giant.
Company Chairman Philip Green said in a statement on Monday: "This is a very sad day for Carillion, for our colleagues, suppliers and customers that we have been proud to serve over many years. In recent days, however, we have been unable to secure the funding to support our business plan and it is, therefore, with the deepest regret that we have arrived at this decision. We understand that HM Government will be providing the necessary funding required by the Official Receiver to maintain the public services carried on by Carillion staff, subcontractors and suppliers."
Who will be impacted by the Carillion Collapse?
First and foremost, there are the company's staff. It's a private organisation with 43,000 employees worldwide, just over 19,000 of whom are in the UK. The government has suggested that they will do all they can to maintain projects and, therefore, retain many of those jobs, but the implication is that not all of them will remain.
Fears of redundancies in the wake of the news saw recruitment consultancy phone lines go into meltdown, and as one employee put it on the BBC News, 'everyone's got the same idea and are chasing the same jobs', so their lives become much tougher in an instant.
The other clear impact on the company's workforce is the hundreds of millions of pounds of pension shortfall. The BBC gave figures of 24,000 members of the Carillion pension scheme, with over 12,000 of them already drawing their pensions from the scheme, and nobody really knows how this shortfall will impact them.
BBC News announced that the government has said that if you are a Carillion employee or the employee of a company working for Carillion on a public-sector project, then the government will, in effect, be your new employer. Things are far less clear-cut for those working in the company or for subcontractors on projects for the private sector. We shouldn't forget that there were also 1,400 apprentices working for Carillion who may now need to look elsewhere for their training.
The news media are currently focusing their lenses on another group impacted by the company's liquidation, and that is the group of subcontractors and suppliers that work under Carillion on the hundreds of projects currently in progress. The BBC News suggested that 30,000 firms were currently owed money by Carillion, and whether, when and how much they will be paid for work already carried out of products supplied, will be in the liquidator's hands.
Then there is the matter of whether they will be retained on incomplete projects (when these projects are brought back in-house for the public sector or new suppliers are sourced), or if those projects are going to progress at all, as some may be considered non-viable in the post-Carillion climate. Delays will impact on cash flow for these companies, redundancies have already been reported and the possibly of closures is very real. So, the domino effect of Carillion's demise could be significant.
What has the government done due to Carillion Collapse?
Many of Carillion's contracts were for public sector projects, but the company is a private sector business. The government will not be bailing it out, though it has been suggested that the reason why they continued to give contracts to the ailing Carillion after its financial difficulties were revealed was to boost confidence in the organisation to enable it to earn further leniency from the banks that it owed so much to.
After the liquidation announcement, it was reported that the government went into crisis talks. They insisted that HS2 was not at risk and that they would step in to ensure that public services previously managed by Carillion would be maintained by them. Minister for the Cabinet Office David Lidington stated that as far as the government was concerned, keeping public services running is its "top priority" and that the "government will support the Official Receiver to deliver uninterrupted services". He also said that an investigation would "look at the conduct of directors" and would also "consider whether any actions from directors have hurt the company's pension scheme". There was also talk of Carillion's auditors, KPMG, facing investigation.
An announcement on Parliament's website states: "Public Administration and Constitutional Affairs Committee launches an inquiry into how the Government and public sector manages the risks of outsourcing the delivery of public services". This inquiry will be called 'Sourcing public services: lessons to be learned from the collapse of Carillion'. Committee Chairman Bernard Jenkin MP said: "Seeing what has happened to Carillion and given the concentration of outsourced public-sector contracts into such a small number of large companies, we need to ask if the rules on oversight and accountability of public services need to change?"
We have reported in the past on the government's reported stance on its preference to work with smaller, more specialised outsourcing partners, over and above the behemoths of outsourcing royalty (the very small number of very large firms that win the majority of all contracts). So, it is surprising that (a) so many government contracts were reportedly won by Carillion despite their reported financial status and (b) if the reason for this was a shortage of smaller specialist suppliers, then why were mechanisms not utilised to encourage such smaller suppliers into the market or to tender for such projects in order to spread the government's risk.
8 tips to protect your company's interests from the fallout of a Carillion-style collapse
If you are a client of Carillion you may well be feeling more than a little anxious right now about what this means for the delivery of your services. And, even if you have no direct relationship with Carillion, the news that a company formerly considered too big to fail has gone into liquidation is likely to require a shift in many organisations' perspectives when it comes to assessing their own suppliers.
We have detailed below some key points that would be helpful to have on your radar if you are currently in either of those situations, and what to do should you face the prospect – or reality – of the collapse of your supplier's business.
Duty to Warn
Contracts are complex; public sector contracts often doubly so, but they cannot hope to provide for absolutely every eventuality. Therefore, if you are wondering how complicated it will be to move on from a collapsed supplier – whether to bring services in-house or allocate them to another supplier – then consider J Murphy & Sons Limited v Johnson Precast Limited (2008). This was a pivotal case in the concept of duty to warn. If you want to read about it follow this link.
The essence of duty to warn is that, even if your contract does not have specific clauses that state as much, your supplier's duty to warn implies an obligation on them to inform you in advance should they not be able to meet their obligations on your relationship. There are mechanisms, even in the public sector, that in certain situations allow you to legitimately avoid the usual red tape and rapidly exit your contract in order to free yourself to find another supplier or an in-house solution to take over responsibility for service provision.
Outstanding payments
Do you owe money to your supplier? If they are no longer able to complete your project then there will be considerable costs to cover to transition to a new supplier and it would not be unreasonable for you to consider withholding outstanding payments to offset some of these additional costs, though do obtain specific advice for your own circumstances to determine if this is a practical option.
Data protection
If your supplier has access to personal data it is imperative to act fast to retain and protect this data according to requirements in the Data Protection Act (DPA). With the introduction of GDPR – the new EU regulation that will surpass the DPA in May 2018 – the need for clarity of process and strength of security on all manner of personal data will be heightened. And with significant fines for not doing so, it would make sense to take this process very seriously.
Consult your exit management plan
Exit management plans are often built into contracts to offer a roadmap for just this eventuality. Consult your contract, understand your rights and responsibilities, and find the most economical, effective, and swift route to transitioning to a new supplier. If you do not have an exit management plan make sure that it is one of the first things you insist on being built into your next supplier contract.
Grab the talent while you can
When a major supplier collapses the vultures will quickly start to circle. Before you know it, the cream of your workforce crop contracted to support your services have been snapped up by competitors. If this is the case, then will the specialist domain expertise that has been provided in the past still be available to run your services for you? Continuity of supply – BAU – is vital, and this is only possible with the help of the people who know your services best, i.e. those who have been running the show all along. As with any organisation there will be a few specialised service leaders you rely on most. These are the ones you need to move most quickly to secure.
Financial due diligence analysis
When choosing another supplier to take over the responsibilities of your project(s), take a little extra time to do your financial due diligence on them. Assure yourself that they are financially robust in your pursuit of determining not only that they are the best firm for the job, but that they will last the course.
Risk management
Planning for the worst is a healthy pursuit. From the care you take assessing your new supplier to the contractual terms you insist on including, the teams you put together to maintain relations with and knowledge about your new supplier, to the way you pay your provider, ensure that your risk/exposure to risk is minimised in your new relationship.
Independent disaster recovery process
Just because you have been the victim of a major supplier issue once, does not make you immune to the same thing happening again. No matter how stable you think your new supplier is, or how close your relationship is with them, you must have an independent disaster recovery process in place. The appropriate provider should be able to evidence quality of service in disaster situations for other clients, they should maintain regular contact with your primary supplier to keep up to date with every aspect of the project, and everything must be done that can be done to ensure that at a moment's notice they can take over with swift and smooth effect.
Conclusion
With news continuing to come out of government investigations, banks and accountancy firms implicated or out of pocket, redundancies, political point-scoring, the potential of knock-on company closures, and everyone wondering when and if the next outsourcing giant will follow Carillion, this is a situation that is due to rumble on for some time.
For now, the government has said it will step in until new providers are found, and that its number one priority is continuity of service – the alternative in some cases for certain services could cause a public safety risk that would be just unacceptable. For example, if a supplier of hard facilities management services leaves lifts and fire doors without maintenance or school lunches are not being delivered, or any of the many other essential services carried out by Carillion and its subcontractors are not kept up, the risks and ramifications are all too easy to imagine.
BAU is their first priority, and then the real hard work of 'what now' begins. Will there be changes in government policy when it comes to outsourcing? Increased vetting has been suggested; stronger governance will certainly be called for. A greater priority for the maintenance of internal expertise on outsourced relationships so in-house teams can act rapidly to support transition should a similar issue occur in the future, use of smaller suppliers sharing responsibility for a project rather than a single huge organisation taking it all on-board. The only thing we can be sure of right now is that significant change is coming to the world of outsourcing.