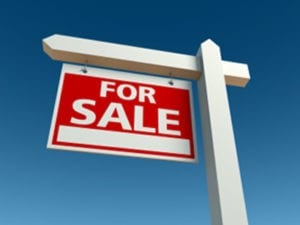 Given the rumours, murmurs and announcements of the last few weeks, BT Global Services' (BT GS) customers are undoubtedly all asking themselves the same questions – are BT going to sell off their outsourcing division? This question keeps arising as some of BT's shareholders have concerns about how the outsourcing division has profit margins that are constantly being squeezed (although improving) and are dragging the overall value of the BT group downwards.
The challenge, however, is more around the likely consequences of a sale on those NHS Trusts and Local Authorities that put their faith in BT to help them deliver both large IT systems for the health community and transformational service delivery for the local authorities that have engaged with them.
Just over a week ago a spokesperson from BT did something rather unprecedented: they announced to the world that the telecoms giant had "…no plans to sell its Global Services division". They went even further, stating they believed that: "It is a much improved part of the business and we are pleased with the continued progress it is making."
While it is certainly true that BT's outsourcing business is now recovering after a significantly challenging period over the last few years, it was this move to reassure all interested parties that their status quo would be maintained that was such a deviation from the norm.
So, was this a genuine call for calm or is BT simply playing 'hardball' in their negotiations for a sale they are not yet ready to reveal? Anyone currently in negotiations with BT GS to handle their outsource services, or who already relies on them, will no doubt be interested to know what the impact of any potential sale might be to their own organisations.
The troubled history of BT Global Services
In its entire privatised history, the BT Group has only ever suffered two full-year losses. The first in 2001 when the AT&T/BT collaboration – Concert – was forced to close, and the last being in 2008 when the parent company had to swallow £1.6bn of write downs due to failings at BT's outsourcing division. The result of the latter was the loss of 35,000 jobs, and a significant knock to the reputation of BT's outsourcing division because, according to BT CEO Ian Livingston, "The delivery just wasn't good enough" on several of the organisation's largest contracts.
The man in charge of BT GS at the time, François Barrault, left the organisation in disarray. However, he was unlikely to be on the breadline – BT gave him a £1.6m golden parachute payment, much to the despair of BT shareholders.
Though things did improve after this, there have been a number of high-profile failures that have contributed to the general feeling of some that their Global Services outsourcing division has been an albatross around BT's neck.
In 2009, Essex County Council terminated a £25m a year contract with BT over three years before its end date. Reports at the time stated that though BT had been instructed to assist the local authority in their aim of improving services and reducing costs, it seems they felt not enough was being done by BT to achieve these goals.
In 2010, Head of Supplier Relationship Management at Suffolk County Council, Michael Gower, resigned citing 'spiralling costs of more than £100m' on Customer Services Direct (CSD), their joint venture partnership with BT which was supposed to be saving the local authority money.
In 2013, Sandwell County Council announced that they were in discussions with BT regarding an exit strategy from their 20-year, £300m contract, nine years earlier than planned. And at the beginning of 2014 this came to pass. Sandwell County Council had found it challenging to renegotiate BT's charges when public questions were raised over both the quality and quantity of work being undertaken for them by Transform Sandwell, the organisation formed by their partnership.
This year, One Connect, the partnership between BT and Lancashire County Council, announced its own separating of the parties, which in part was due to the council suggesting it was struggling to get BT to realign its charging structure in the face of the ongoing austerity measures the council was facing. The publicity surrounding local citizens' comments regarding the value being received from the services simply added to the burden. A police investigation into financial irregularities over the salary of One Connect's Chief Executive, David McElhinnery, did not help either.
Not long after this, Liverpool Direct, the partnership between Liverpool County Council (LCC) and BT, also proved untenable, with the council announcing that the relationship was unlikely to last to the end of their contract in 2017. When parties are pulling in different directions – BT for increased profits, and LCC required to cut costs ever further due to austerity measures – in some ways it was inevitable the two parties would have to go in separate directions.
Will BT sell its outsourcing division?
When considering the answer to this question we need to think about three things:
1. Is there a demand for such a decision?
Some shareholders seem to think so. Though no independent straw poll has been taken, various news reports are publishing comments from stakeholders they claim are 'leading investors'. These investors have not been pulling their punches stating: "…we think it would be a very good idea" and "We'd be supportive of a demerger … and we tell management every time we see them that we'd like to see them do it".
This is no doubt partly due to Global Services now widely being seen as a non-core asset holding back BT's profit potential. But it may also be because this outsourcing business has been a struggling entity for so long that there will be some who consider its recent rise from the ashes as being just a temporary recovery. A 5% reduction in sales accompanying a 2% increase in earnings shows increased efficiencies, but these are still not impressive numbers and much would still need to be done to convince shareholders that BT are 100% behind their Global Services division and that they have good reason to be so.
2. How would such a move benefit BT?
Aside from the obvious benefit to an organisation of severing their ties with a division that its shareholders believe is holding them back, estimates place the value of a BT GS sale at somewhere in the region of £10bn – that's quite a sum to reinvest in other more profitable areas of the business. BT is, after all, a commercial enterprise and tough decisions sometimes need to be made about the allocation of resources.
The outsourcing environment is not only becoming more cost-conscious, squeezing any significantly increased profit potential, but it is also becoming more competitive. The government is pushing to increase the number of smaller suppliers entering the tendering process. In the light of all this, BT may well be excused for giving a move out of this arena all due consideration.
3. What does BT's denial mean?
But, as 'a spokesperson' from BT has expressly refuted any rumours that they are considering offers at this time, that's that, surely? Well, how many politicians have started their climb to the top by first strategically denying any interest in the leadership role? BT's statement may well be genuine and, therefore, the first of many to assure customers and staff alike that no dramatic change is on the horizon. But this will need to be followed up by some proof that they mean to continue their association and maintain their commitment to improving the division. Because the alternative is that – either by design or by circumstance – if BT are actually considering selling, despite their announcement to the contrary, there are likely to be quite a few worried people out there questioning what this would all mean to them.
What could the sale of BT GS mean to those who now rely on them?
Could the sale of BTs Global Services outsourcing division actually be a blessing in disguise? While anything is possible, there is a certain amount of reality that needs to be recognised first. Before you can consider the pros and cons of the alternative to 'the devil you know', there is the transition period and these tend to be painful whatever the final outcome turns out to be like. The reason for this is that a sale inevitably means three things will immediately happen to a provider that finds itself on the market:
1. All investment in service improvements will be put under scrutiny
When looking to sell a business the first thing that you need to consider is its worth, and doing all that you can to maximise this. The thought of 'wasted funds' on innovative strategies and service-quality monitoring is likely to be sacrificed in favour of the reallocation of these funds in ways to make 'the books' look as attractive as possible to any potential buyer. Renegotiation of services and the monies paid for them, whether due to increased pressure for austerity targets to be met or as a reaction to poor vendor performance, are likely to be met with more resistance than usual as the provider goes into lockdown, profit-driven mode.
2. The skilled resources you have come to rely on are likely to start looking elsewhere
There will always be demand for those with the skills to command it. Therefore, any major change within a service provider that risks job losses or restricts the potential of leading individuals from shining will be met with that talent 'considering their options'. It is inevitable that this will happen, but it's also understandable that those with most impact and influence will also be the first to know of such things – so watch for their departure as a warning sign.
Of course, it's not just those that you most rely on for their expertise who will exit. To once again make their financial position most attractive to potential buyers, the metaphorical 'dead wood' is likely to be surgically removed. The result will be lower morale from those who remain, and fewer people under more stress to carry out the responsibilities your service provider is contractually obliged to provide.
3. Existing service levels often deteriorate
With less investment, the loss of talent and fewer staff under more pressure, service quality will inevitably suffer. Even those left behind cannot be assured that their positions will be retained once a buyer is found so there is little to motivate them to provide their best service, let alone to innovate for greater efficiencies and better outcomes.
We looked at a few ways in which clients can limit the negative impact of a supplier's pre-sale transition period in a previous article. So if you have cause for concern about finding yourself in this position, or any other worries about an outsourced relationship your organisation is reliant upon, do take the time to look through the article.
Forewarned is forearmed, however – therefore, in brief:
1. Monitor and maintain
An effective Intelligent Client Function team will offer you an early warning system when a dip in productivity is due to the potential sale of your supplier's business. In these circumstances decisive action needs to be taken to maintain service levels, even throughout the pre-and post-sale transition periods.
Such action should include insistence that the provider ensures that service levels are met at all times, and the proper escalation of the issue, or exit protocol, according to the requirements of your contract, should they not be.
2. Ensure continued service post-sale
A well-constructed contract will contain change of control clauses – obligations on existing suppliers to ensure that any organisation that buys their business must maintain your service levels. If these clauses exist, failure by the new owners to live up to this obligation could provide you with a right to pursue the previous owners for damages.
3. Have a face-to-face with your new project partner
To maximise the potential of this new contractual relationship it is of paramount importance that you meet with the senior executives responsible for your project at the earliest possible opportunity. This is your moment to turn poor performance around, to push for innovation, to build a lasting, mutually beneficial working relationship, and for all parties to start to appreciate the expectations of the other.
For now we will just have to all wait and see what happens next with BT. Don't forget to watch out for the three warning signs above so you can plan ahead of time if you think your outsourced service provider is about to enter a difficult period.