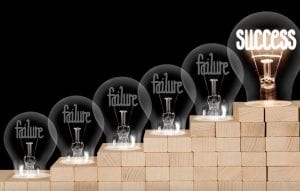 This month the Public Accounts Committee (PAC) released a critical report on two decades of NHS failure to get its IT projects right. This is summed up at the opener of the report "The Department [Department of Health and Social Care (DHSC)] and NHS bodies still have a long way to go to deal with the proliferation of legacy IT systems across the health and care system and move on from their track record of failed IT programmes… We are far from convinced that the Department and NHS bodies have learned the lessons from previous IT programmes. Without this, they risk repeating the mistakes that led to those programmes failing to deliver and taxpayers' money being wasted.".
The central themes of the report included:
poor governance and accountability
too many bodies working on the problem and not necessarily communicating effectively with one another, and;
a widening gap between have and have-not NHS trusts in terms of both digital maturity and the funding to achieve it.
At the core of the digital transformation goals, there is the aim to facilitate progress towards a paperless NHS. The PAC has indicated this is something it is still some way from achieving.
According to PublicTechnology.net, "MPs picked out four components they believe are needed to successfully deliver NHS digitisation – none of which are yet in place, they said: effective governance; realistic and detailed plans; sufficient investment nationally and locally; and clear accountability."
It is reported that they believe this digitisation process will cost £8.1bn to complete, though it is as yet unclear (a) how this figure was arrived at, and (b) where such funds might come from.
Digitising the NHS. Highly challenging, but desperately necessary
According to a report by Deloitte, titled 'Closing the digital gap, shaping the future of UK healthcare', "healthcare lags behind other industries in the adoption of technologies to improve the performance of staff and the consumer experience." And "…despite the proliferation of digital health solutions, the transformation of healthcare remains slow and fragmented…" Which shows that at the micro level the NHS is certainly able to move forward even if wider national initiatives regularly fail to succeed. As for why the digitisation of the NHS is so important, they say "…the fundamental role of digital technology is to improve the quality of data and information flow to deliver timely, efficient, effective and safe care."
The last national oversight initiative for advancing the IT goals of the NHS was the National Programme for Information Technology (NPfIT), but since this ceased in 2011, transformation programmes have been conducted on a more local level.
However, the NHS Long Term Plan (LTP) determined that a 'digital NHS' was a national policy priority in February 2019. While much has changed since then, when BAU resumes following the current pandemic, we can only assume that this priority will be worked towards once again.
So, why digitise? As it is a national priority to offer more effective healthcare in an era that has proven the vital need for this, digitalisation is needed to offer a faster, more consistent and more efficient service to the end users that need it.
PAC report recommendations
To guide the relevant health institutions in the right direction, the PAC report looks to the Department of Health and Social Care (DHSC) and the NHS for the following:
Realistic targets for all national and local projects
How they intend to improve transparency and clarity to ensure that the money they spend is spent more wisely
The DHSC has been asked to write to the PAC by spring 2021 explaining what each of the various bodies involved do and will contribute to the national digitisation programme.
Essentially they are looking for clarity on what will be done, by whom and when, and what the value of the outcomes is expected to be for end users – the clinicians and patients.
Up to 80% of public sector digital projects fail
There are quite a few examples of challenged projects to choose from.
Data reportedly published on GOV.UK shows that between one in five and one in six digital services projects, assessed against the Government Digital Service (GDS) 14-point requisite standards criteria, over the last 6-years, met the grade. Top reasons for failure were – not understanding user needs, not improving the service that already existed and not creating a simple and intuitive service.
One recent example of this is the NHS Covid-19 app.
A reported £10.8m was spent on this and a further £24m is expected to be spent on supporting it over the winter. However, though we now have a partially working version of an app, it is not as comprehensive as we were told we would be getting. Development has been reportedly plagued by reliability issues and connectivity, and the first version of the app was scrapped entirely. MPs have even been reported to have questioned the level of impact the app could possibly offer in its current form.
Four steps to minimising your risk of project failure
Know your 'now'
The challenges you face that have brought to the fore the need for change must be clearly and quantitively identified and documented. What are the problems, what are they costing you (include financial, time and reputational costs), why a change would be so important, and to whom.
Utilise input from all relevant stakeholders to ensure that you fully appreciate the weaknesses you are keen to strengthen. The 'pain-points' identified here can be used as your ongoing motivation to drive the project forward and the reasons you return to, should questions be raised during the project about its viability and necessity.
It is equally important to document the entire work process that surrounds all areas you have determined need to be changed. How you are working now, the technologies you are using, the processes you are following are all vital information that any strategic supplier you collaborate with, to design and implement the new vision, will need to know.
Without a destination you'll never know that you've arrived
Your determination of 'what good looks like' will guide the development of a 'future state' outcome that your collaborative efforts with your supplier will look to achieve. This should be quantified and as detailed as practically possible, as the greater the clarity with which you are able to determine this future state, the greater your certainty can be that you have arrived at it once your milestones have been achieved. Also, knowing your destination means understanding how close or distant you are from it throughout the project enabling you to more effectively manage or drive the efforts of your supplier.
Fully utilise supplier expertise
Understanding, with clarity, where you are now and where you wish to be is an exercise in determining your 'what' and your 'why' – what is your challenge, what is your objective and why do you feel a transition might be worth the effort and cost?
Be careful to stay clear of answering the 'how' in any detail, as this is for your strategic supplier to determine/propose. It is, after all, what they are experts at. Initial questions on this can be asked in pre-contractual due diligence where assumptions can be tested and expert guidance offered.
This then continues on into the post-contractual due diligence stage. The more information you can share with your suppliers about the 'what' and 'why' the greater their opportunity to help develop a 'how' that achieves all your goals with the least amount of scope creep.
A clear and agreed contract driving 'enabling behaviours' lights the way
Start at the end. The very best contracts, in our experience, are reverse engineered from the outcomes you are looking to achieve. Through the detail and effectiveness of your efforts in 1, 2 and 3 above, you will have gathered enough information to determine your destination with some accuracy, and with the guidance of your supplier through your due diligence exercise you will understand far more about the route to this destination, it's pitfalls and opportunities.
A contract that acknowledges all of this, alongside sensible measures for maintaining productivity, quality levels and mechanisms for drawing parties back on track when necessary (in a way that strengthens commercial trust rather than simply cracking the whip), is a contract that can sustain a relationship and see parties through to the end of the road.
Built within this contract, should also be a requirement for regular review and refine sessions where the service and supporting documentation can be adapted to remain aligned to the real-world challenges and changes that the relationship may face along the way.
Conclusion
Meg Hillier, the Labour MP for Hackney South and Shoreditch and the Chair of the Public Accounts Committee, said: "After 18 years of failed attempts to digitally transform the NHS you would hope that the one success that could be claimed was the learning and change to ensure those failures are not repeated. Incredibly, still, none of the components essential to successful delivery of the digital ambition for the NHS are in place, and instead the government presses on with expensive and unproven strategies and contracts that cost the taxpayer millions but don't deliver. The response to the pandemic demonstrates it is possible to reset and adopt new digital solutions and technologies. But there needs to be a clear strategy that works with local trusts and acknowledges the financial pressures they are under."
So, tough words from the PAC, but a chink of light in the dark, as Hillier's assessment was still, despite her apparent disappointment, that the NHS was still capable of delivering successful digital projects. This just needs to happen more often and at a national scale.
Photo credit: iStock