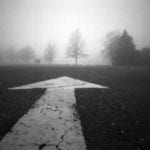 Cornwall County Council leader Alec Robertson was ousted from his role last week in the wake of his attempts to finalise a hefty strategic commissioning contract. Robertson planned to outsource various Council services in a deal worth £300m. This followed the resignation of his deputy leader, Jim Currie, who protested Robertson's eagerness to proceed vehemently.
If this news demonstrates anything, it is that strategic commissioning is clearly under a great deal of scrutiny. And that comes as no surprise. The concept of outsourcing public sector jobs is hardly going to carry favour in certain circles, as Birmingham City Council discovered when they announced the "export" of 100 IT jobs to India in 2011. There is little doubt in my mind that strategic commissioning is seen as a controversial and risky option amongst many local councils.
But in my opinion, local authorities that ignore strategic commissioning as one of the viable models to deal with austerity measures, do so at their peril.
The Political Risk in Strategic Commissioning
Robertson's rather sudden removal from office is indicative of the risks for councillors when considering strategic commissioning. If they are seen to be taking away the jobs of the very people who vote for them, what chance do they have of staying in office? They operate in an extremely delicate political environment, and as such, any proposal that results in the reduction of local jobs is likely to be met with resistance.
Then there is of course the moral issue. Does any councillor want to be directly responsible for the axing of local jobs? Does he or she want to look their constituents in the eye and tell them that it was for the best? Even in the face of overwhelming evidence for the benefits of strategic commissioning when it is undertaken appropriately, it's a tough sell.
And yet it is a sell that may be necessary, because strategic commissioning is one of the viable solutions to a problem that will not go away without drastic action being taken. Whilst the idea of losing local jobs is unpalatable to most, if the alternative is for the council to go bankrupt, does such a staunch position still make logical sense?
The fact is this — local authorities are now tasked with not only implementing efficiency improvements, but also the consideration of cutting whole services. Job losses are inevitable under all circumstances. So should authorities shed jobs as they gradually go bankrupt, or reshape and achieve the best possible result in terms of job savings and service improvements?
What Are The Alternatives?
Strategic commissioning is not the only solution available to local authorities, but options are limited.
One initiative that has proven successful in cutting costs is collaboration with other councils. By consolidating executive roles across multiple councils (Vale of White Horse and South Oxfordshire District is an exemplar) and combining services, savings can clearly be made. Some councils have successfully avoided strategic commissioning by following this initiative.
But does that make it the best solution? Whilst collaboration has been demonstrated as a viable means of achieving cost savings, could the strategic commissioning alternative have offered a more beneficial outcome? The question is of course rhetorical, but local authorities should consider it in practical terms when they face up to their own budget-related dilemmas in the face of staunch political opposition.
Ignore At Your Peril
There are many reasons to fear strategic commissioning. For instance, we have not even mentioned the fact that a number of private outsourcing companies do not recognise unions. This often means the strategic commissioning process can meet resistance from employees, which can dilute the pool of available and experienced resources and/or make the tendering process problematical. And with the likes of the G4S Olympics fiasco, outsourcing has been in the limelight in recent months for all the wrong reasons.
However, potential stumbling blocks should not be seen as insurmountable barriers to progress. Strategic commissioning offers a viable means of achieving efficiency improvements and cost savings. Although there have been many examples of unsuccessful implementation, that doesn't mean that the model is flawed. There are a number of exemplars that demonstrate strategic commissioning can be successful.
Putting all of that to one side, the fact is this — local authorities cannot afford to ignore the opportunities that strategic commissioning presents. Inaction is unthinkable, and whilst alternatives may be more "politically safe", they often do not offer the same benefits in the long term.
Note: click here to download our free white paper: 5 steps to successful strategic commissioning
Creative Commons image courtesy of Bruce Berrien