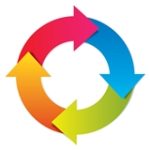 Collaboration is often a critical aspect of a successful major project. While we would like to think that the desire to act as a truly collaborative partner would be written into the DNA of a 'good' contractor, it is far more practical to ensure that it is written into the contract terms which will guide your relationship with them. Unfortunately, our experience of giving Expert Witness evidence in Court, in respect of poorly performing complex projects and commissioned services including these terms, reflects that the form of their drafting can often be quite unhelpful.
While not the case with all legal and professional service firms, by any means, many do have a tendency towards drafting contracts for complex projects and services with what we would describe as a 'transactional mindset'. In other words, the contract terms are often largely based around previously drafted 'template contracts', containing mainly the functional process surrounding the supply of goods or services, rather than to promote the positive and collaborative 'behaviours' that need to be driven between client and contractor to achieve a successful project outcome.
While a 'transactional mindset' may be suitable for straightforward transactions (for example, buying thousands of widgets), we've found that it is often not what's needed for the success of a complex project that requires collaboration and ongoing performance improvements.
We have, therefore, outlined the basic premise of the transactional mindset, its material downsides in the context of complex projects, and how these downsides can be addressed through the drafting of fit-for-purpose contract terms created specifically to drive collaborative behaviours between client and contractor.
The Transactional Mindset: A Basic Premise
A transactional mindset in contract drafting revolves around the fundamental premise of a simple exchange of goods or services. This approach entails a focus on clearly defining the parties' rights and obligations, as well as establishing mechanisms for risk allocation, dispute resolution, and remedies for breach. The primary goal here does not involve encouraging client and contractor to actively participate in assuring a successful outcome to the project or commissioned service. Instead, the objective is to create a legally enforceable framework that governs the 'transactional' aspects of the business relationship between the parties. While this premise may be effective in straightforward transactions, it often falls a long way short when applied to more complex projects and services.
Material Downsides and Negatives of the Transactional Approach
Inadequate Collaboration and Flexibility. Transactional contracts often lack provisions that promote collaboration between the parties. In complex projects, such as construction, infrastructure development or even large ERP/MRP software solution implementations that drive significant business change, a collaborative approach is crucial for identifying and addressing unforeseen issues that often arise during project execution. The transactional mindset, which is focused on clearly defining obligations, can lead to rigid contracts that usually hinder necessary cooperation.
Insufficient Emphasis on Performance and Continuous Improvement. A transactional approach tends to prioritise delivering on the contractual obligations rather than fostering continuous improvement. Complex projects commonly require iterative processes and ongoing adjustments, which are often prevented or highly discouraged by a transactional contract.
Misaligned Incentives. Transactional contracts typically prioritise cost containment and limited risk allocation, which leads to misaligned incentives between the parties. This discourages innovative problem-solving and value creation, which are essential in complex projects.
Limited Learning and Adaptation. A transactional mindset usually fails to incorporate provisions that support learning and adaptation. In complex projects, it is essential to have mechanisms in place for capturing and applying lessons learned to improve project outcomes on an ongoing basis.
Checklist: Has your complex project or service contract been drafted with a transactional mindset?
If you are preparing for a complex project or commissioned service, or you are already running and managing one, your answers to the high-level checklist below will help you assess whether a change to your new or existing contract terms is required. If you are running a complex service or major project, and you answer 'yes' to some or all of these questions, your contract terms are likely to be driving poor behaviours between you and your contractor.
Do the terms of your contract largely reflect:
Strictly defined scope of work and obligations
Emphasis on cost containment and risk allocation
Detailed terms and conditions outlining the parties' 'transactional' rights and responsibilities
Remedies and penalties for breaches or failures to meet 'transactional' obligations
Limited provisions for collaboration and joint decision-making
Focus on contractual compliance over continuous improvement
Predetermined 'transactional' milestones and rigid 'transactional' timelines
'Transactional' dispute resolution mechanisms, that focus on a limited or ambiguous delivery scope
Limited provisions for learning, adaptation, and innovation
Fixed pricing or cost-plus pricing models that do not reflect appropriate business outcomes or objectives as a result of successful project delivery.
While the transactional mindset may be effective for simple transactions, its application to complex projects often leads to several issues, including inadequate collaboration, misaligned incentives, and insufficient focus on performance and continuous improvement.
Overcoming the Downsides of a Transactional Approach
By addressing the above downsides through the drafting of appropriate contract terms, parties can foster a more collaborative and adaptive approach, ultimately leading to more successful project outcomes.
Ideally, the primary focus in the drafting of the contract terms, should be to:
Encourage Collaboration. To address the lack of collaboration, contracts should include provisions that promote joint decision-making and information sharing, such as establishing joint management committees or implementing a formal collaboration framework.
Focus on Performance and Continuous Improvement. Contracts should incorporate performance-based metrics and KPIs that reflect improving business outcomes, incentivising both parties to pursue ongoing improvements. Note that while 'the right' KPIs can and should be used to monitor performance, they should be predominately designed as a 'learning tool' from which you can collaborate to implement what is going well in other areas of the project and/or service, in areas that are more challenged. Additionally, include provisions for regular performance reviews and opportunities to adjust the project approach based on performance data.
Align Incentives. To ensure that incentives are aligned, contracts should adopt a value-based pricing model, which rewards contractors for delivering value and accomplishing project goals. This can be achieved through appropriate gain-sharing, performance bonuses, or other incentive structures.
Facilitate Learning and Adaptation. Incorporate provisions that support learning and adaptation, such as establishing a formal process for capturing and disseminating lessons learned or including a change management framework to address project adjustments. The earlier point about designing KPIs as a learning tool forms a key part of this.
Checklist: Has your contract been drafted to encourage collaboration?
The transactional mindset contract in the earlier section focuses primarily on defining obligations, allocating basic risks, and penalising bad contractor behaviours. In contrast, the collaborative mindset contract emphasises cooperation, continuous improvement, and the pursuit of shared goals and value creation.
The checklist below can be used to assess the difference between a transactional mindset contract identified earlier and a collaborative mindset contract for a complex service or major project. By comparing contracts against this checklist, parties can identify areas where their agreements may need to be adjusted to better align with a collaborative approach for complex projects.
Do the terms of your contract largely reflect:
Clearly defined project business objectives with some flexibility in scope and execution
Emphasis on achieving common goals and creating shared value
Balanced terms and conditions that promote cooperation and joint problem-solving
Incentives and rewards for exceeding business-related performance targets and delivering added value
Provisions for collaboration and joint decision-making, such as joint management committees
Focus on continuous improvement and performance optimisation
Adaptive milestones and timelines that accommodate project adjustments
Dispute resolution mechanisms that prioritise collaboration and mediation
Provisions for learning, adaptation, and innovation, such as knowledge sharing and lessons learned processes
Value-based pricing models, such as gain-sharing or performance-based incentives.
Four key measures for your collaborative contract structure
A balanced scorecard is a strategic performance management tool that incorporates financial and non-financial measures to provide a comprehensive view of an organisation's performance.
In the context of a collaborative project, a balanced scorecard can be tailored to measure various aspects, including financial performance, customer satisfaction, internal processes, and learning and growth. Below, we outline just four of a number of additional areas showing how the design and drafting of fit-for-purpose contract terms can apply to each part of the balanced scorecard for a collaborative project.
Financial Performance
Measures: Financial performance indicators usually include project or commissioned service cost, return on investment (ROI), cost savings, and value generation.
Contract terms: To address financial performance, contracts should include clear definitions of the project scope, cost, and pricing structure. Payment terms, such as milestones and performance-based incentive linked to the business outcomes of the project or services, often encourage the parties to achieve financial targets. Additionally, the contract should establish reporting requirements and financial audit mechanisms to ensure transparency and accountability.
Why: Financial performance is crucial to evaluate the project's success and ensure that the parties' financial objectives are met. By incorporating these contract terms, the parties can align their financial incentives and maintain oversight of the project's financial health.
Customer Satisfaction
Measures: Customer satisfaction indicators often include stakeholder feedback, quality of deliverables, and timeliness of project completion.
Contract terms: Contracts should outline quality standards and performance metrics related to customer satisfaction, such as delivery timelines, adherence to business outcomes, and 'appropriate' service level agreements (SLAs). A mechanism for gathering stakeholder feedback, such as surveys or regular meetings, should also be included.
Why: Ensuring customer satisfaction is key to the long-term success of the project. Including these contract terms helps ensure that the parties prioritise the needs of the customer and maintain a high level of service throughout the project.
Internal Processes
Measures: Internal process indicators include operational efficiency, balanced risk management, and the effectiveness of communication and collaboration.
Contract terms: The contract should outline processes for communication, decision-making, and collaboration between the parties, such as establishing joint management committees or adopting a formal collaboration framework. The contract should also address appropriate risk management, including the identification, mitigation, and allocation of the right balance of risks.
Why: Efficient internal processes contribute to the overall success of the project. By incorporating these contract terms, parties can establish a framework for effective collaboration, communication, and appropriate risk management, ensuring that the project runs smoothly.
Learning and Growth
Measures: Learning and growth indicators include knowledge transfer, innovation, employee skill development, and the application of lessons learned.
Contract terms: Contracts should include provisions that encourage learning and growth, such as training and development programmes, knowledge sharing, and the establishment of a formal process for capturing and disseminating lessons learned. Incentives for innovation and value creation, such as gain-sharing or performance bonuses, should also be included.
Why: Learning and growth are essential for continuous improvement and the long-term success of the project. Including these contract terms fosters a culture of learning and adaptability, allowing the parties to evolve and adapt as the project progresses.
By incorporating fit-for-purpose contract terms that address each aspect of the balanced scorecard, parties can establish a comprehensive performance management framework that promotes collaboration, continuous improvement, and the achievement of project objectives.
Avoiding ambiguity when drafting contract terms to encourage collaboration
Coming back to our expert witness work for the High Courts. When we report back on evidence that we analyse on poor-performing complex projects and commissioned services, it is clear that many 'transactional mindset' legal and commercial teams are unsure about how to articulate the specifics of the behaviours they are trying to encourage between a contractor and client through their formal contract wording. This leads to ambiguous drafting that helps no-one.
Poor drafting can lead to:
Difficulty in interpretation and enforcement: General and ambiguous contract terms can be difficult to interpret and enforce, as they do not provide clear guidance on the parties' rights and obligations. For example, a contract term stating that the parties will"collaborate to achieve project objectives" is vague and does not provide any specific guidance on how collaboration should occur. Courts find such terms ineffective, as they do not clearly establish the parties' duties and are unlikely to be practically enforced.
Increased likelihood of disputes and litigation: Ambiguous contract terms lead to disputes and potentially, to litigation, as parties often have very different interpretations of their obligations. For example, if a contract includes a general provision for"continuous improvement" without specifying 'appropriate' performance metrics or targets, parties often disagree on what constitutes improvement and whether the targets have been met.
What to do, instead?
When drafting fit-for-purpose contract terms to encourage real value-driving between client and contractor, it is crucial for legal and commercial teams to fully understand the project or commissioned service business outcomes, so that a clear articulation of the following areas can be developed:
Has the future state been clearly defined? Are both the client organisation and that of the supplier clear on what will be achievable once the project or commissioned service has been implemented and the client is receiving the benefits everyone expects?
Have the target business objectives been identified? What specific and quantifiable business objectives are the client looking to achieve that could not be achieved before the implementation of the project or commissioned service?
Is it clear what key positive behaviours are required between client and contractor? What specific behaviours are being encouraged from both parties to help achieve the client's business outcomes and objectives?
Are the right SMART KPIs in place? Is everyone clear on what measurements will inform the client and contractor that the right behaviours, from both parties, are being achieved to reach the clients future state, as well as from which learnings is it possible to identify the change needed?
Is there an appropriate reshaping (learning) process (operating governance) in place? Is it clear what the operating process is for 'learning' what to change in the project and its relationship, to drive ongoing maximum value for its life cycle?
A couple of examples to be much more specific in contract drafting include:
Ensuring the contract terms are applicable to real-world scenarios: Drafting contract terms based on operational use cases ensures that the terms are relevant and can be effectively applied in practice. For example, when drafting provisions for a joint management committee, it is essential to consider the actual project structure and decision-making hierarchy, outlining clear roles, responsibilities, and procedures for the committee to follow. This will prevent confusion and ensure the committee can effectively collaborate and make decisions.
Facilitating cooperation and minimising disputes: Well-articulated operational use cases that inform contract drafting help facilitate cooperation and minimise disputes by addressing potential issues that often arise during the day-to-day activities of project or commissioned services delivery. For example, if the contract includes a provision for knowledge sharing, it should specify the methods and formats for exchanging information, the frequency of sharing, and any confidentiality requirements. This will ensure that both parties are on the same page and can collaborate effectively without misunderstandings.
Conclusion
Drafting terms for a collaborative mindset contract requires careful consideration of operational use cases to ensure the terms are relevant, enforceable, and facilitate cooperation between the parties. General and ambiguous drafting should be avoided, as it usually leads to difficulty in interpretation, increased likelihood of disputes, and potential ineffectiveness if you and your contractor are unfortunate enough to end up in court.